– a BNE exclusive with Mr. Pulak Mahanta, ACS, Ex-Additional Commissioner of GUWAHATI MUNICIPAL CORPORATION
Guwahati Municipal Corporation has been under the radar for various reasons. It is easy to look at the city and lodge assumption-based complaints regarding work not done. But there is much more that goes behind the walls of a government entity, whose sole purpose is to make life easier for us citizens. And GMC is not behind.
The then Additional Commissioner of Guwahati Municipal Corporation, Mr. Pulak Mahanta, ACS, who has been recently transferred to Majuli, as the Deputy Commissioner, gave us an inside look at the functioning of our very own GMC. This article is based on an exclusive interview done with Mr. Mahanta while he was still a part of GMC. There has been a shift in the responsibilities of GMC after the new Government took over, under the leadership of our Hon'ble Chief Minister of Assam, Dr. Himanta Biswa Sarma. Currently, GMC is overlooking multiple aspects which majorly includes city cleaning, street light installations, drain cleaning, and water supply for which the Government has allotted a budget of INR 250 Cr. Apart from these GMC also handles the Revenue Earning Authority. The entity is in full force to make this city a garbage-free space with functioning street lights in every nook and corner.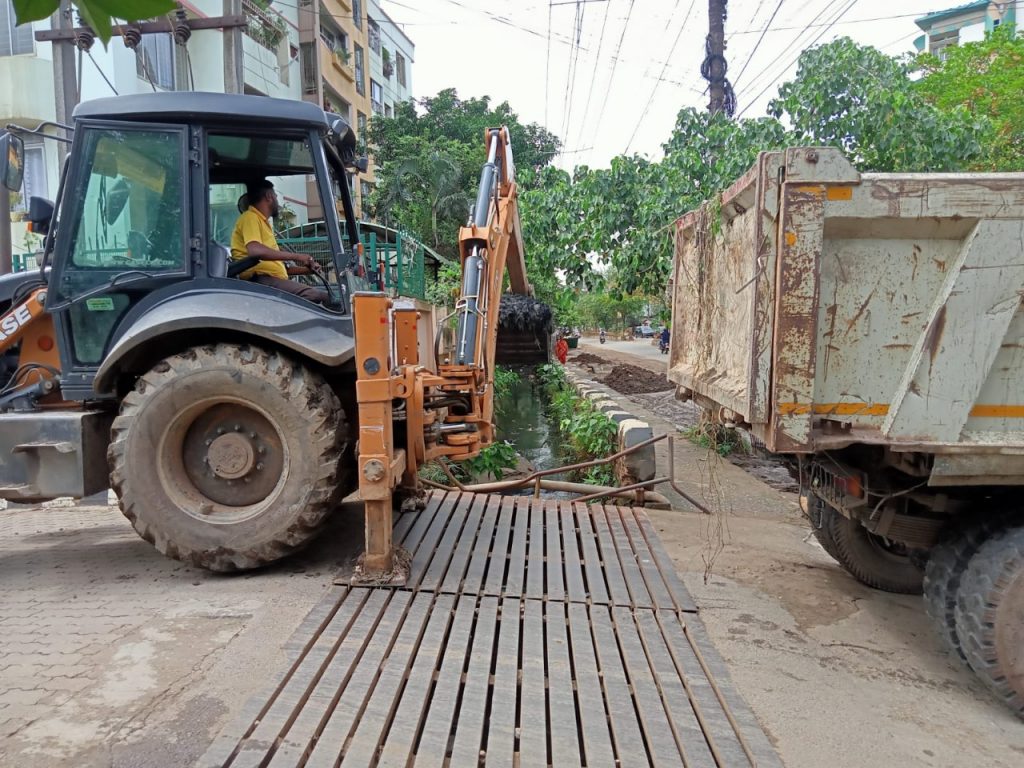 The first most priority is the city cleaning. Earlier GMC used to have two shifts for city cleaning, 4 am to 2 pm and then again from 2 pm to 8 pm. With the urge of the promising Chief Minister, the cleaning shifts now go on around the clock. A new concept in developed which is called The Flying Squad, which involves an auto tipper (a vehicle meant for garbage collection) along with 5 Safai Mitras ( Safai Karmachari). These Safai Mitras are fully equipped with all sorts of cleaning tools. In total GMC has approximately 1400 Safai Mitras. The shift starts from 3 am where all major roads of the city are covered. The lanes and by-lanes are taken care of by the NGOs working under GMC. In the second half, the Flying Squad roams around the city collecting garbage on the street accumulated in the daytime. The 3rd shift starts from 8 pm which continues till 4 am. Mr. Mahanta urges that anyone is free to walk outside at night and check the streets for proof. This not just reduces the load for the morning shift but also makes it pleasant for the people who go on morning walks.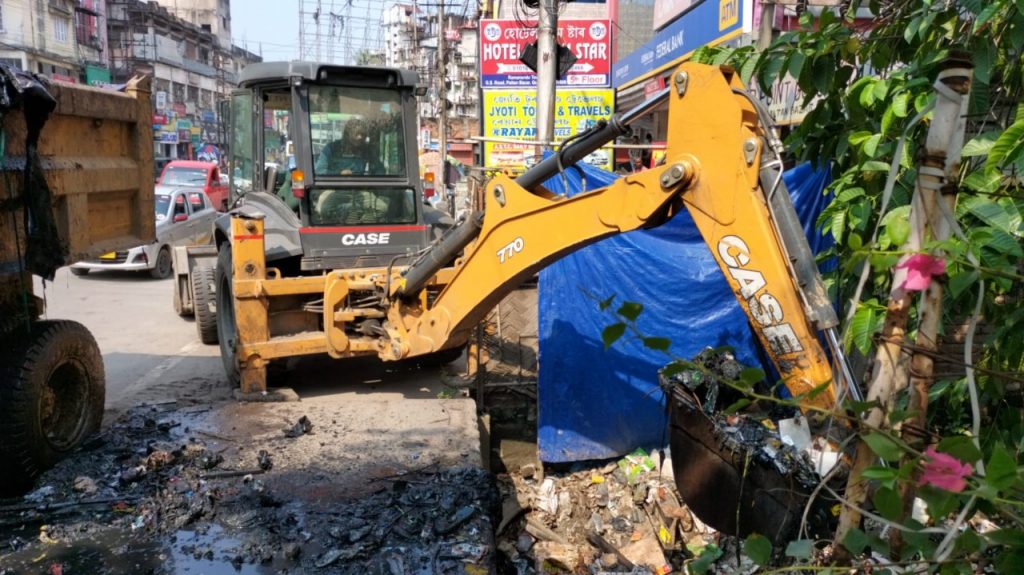 GMC has 36 compactor build mechanized vehicles, which pick up garbage from the dustbins, compresses it, and carry them to the landfills for further treatment. One such vehicle can cover up to 6 dustbins. GMC plans on making Guwahati a bin-free city, where people will not find large garbage bins out and open on the streets contributing to pollution and affecting the environment. Instead, GMC has now proposed 6 new garbage station units. There are already 4 garbage stations situated in the city, now GMC is planning to get 6 more. The NGOs working under GMC have their workers collect garbage from door to door every morning as primary collectors which gets deposited in these bins. Then it gets further cleared by our compactors, which is the secondary collection. Now, through the new system, the NGO workers will directly deposit the garbage at these designated stations from where the compactors would collect and move ahead. This will cater to making the city cleaner. Litter bins will be placed in every 100 meters of space, for immediate use of pedestrians.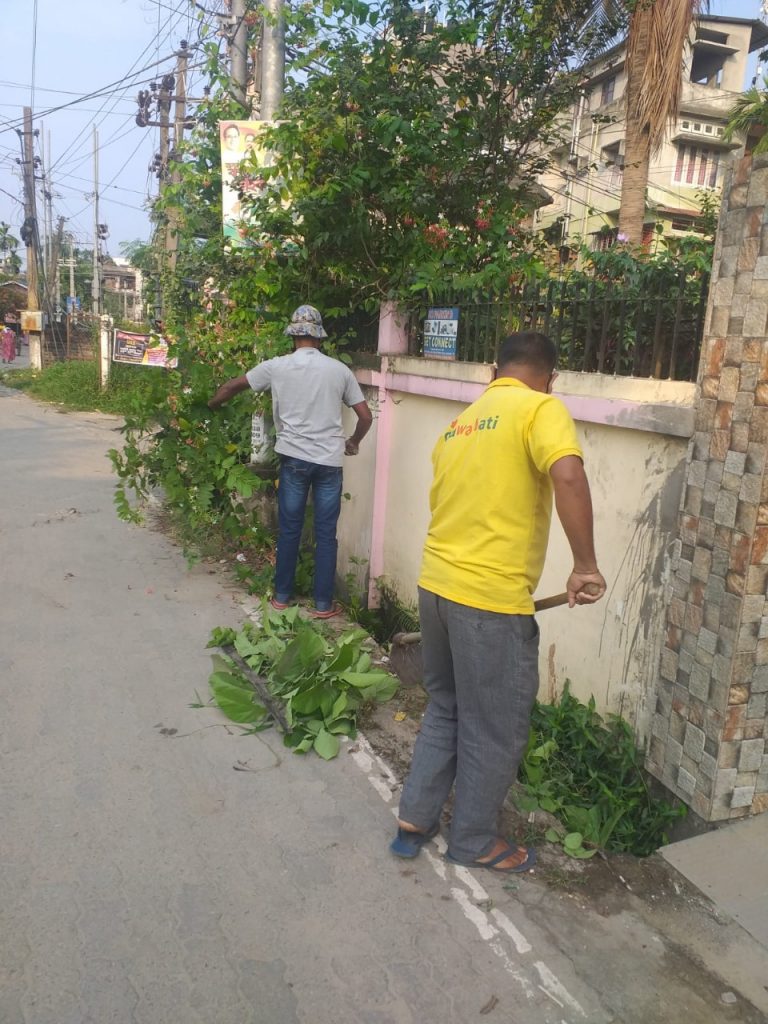 The second major work under GMC is the installation of functional street lights across the city. So far all the major roads like GS Road, MG Road, etc have been covered. The smaller lanes are currently being worked upon. GMC has tied up with Smart City for this process and has also arranged for funds. There might be one or two in between which are not functioning, due to technical or mechanical issues, but that is also taken care of as immediately as possible. A total of 36 technicians divided into 6 teams roam around the city for supervision. Mr. Mahanta himself goes on night supervisions along with other administrative officers like the Commissioner, Joint Commissioners of GMC to check if everything is in order. In the process, they meet the safai karmacharis working hard and dedicatedly which makes them feel proud. They even sit with them during their break time and share a cup of tea which in turn encourages them to do better for the betterment of the city. The motive behind all this is mainly to make the city of Guwahati a cleaner, safer and better place to live in, so that anyone, especially women, does not feel uncomfortable or unsafe while returning home from work at any time of the night.
The third major work is cleaning the drainage system. Till now the process of desilting has been done manually, wherein a person enters the drain/gutter himself and removes the silt. This is undoubtedly harmful at many levels. GMC has received INR 30 Cr from the State Government through Smart City to mechanize this process. An order has been placed for 10 Super Sucker machines that will clean these drains, take out the silt and directly take them to the landfills for further treatment. This way, no one has to physically enter a manhole and do the process. On top of that, the silt will no longer be kept on the side of the road for long durations. And it will reduce the labor time from 4 to 5 days to about 4 to 5 hours. As the world is updating every day with modernization, GMC also believes it is of utmost importance to match their steps by introducing mechanization. Such kind of labor, specifically of manhole cleaning has been immensely frowned upon. It would be a blessing not just for these workers but for the environment around the city through this process initiated by GMC.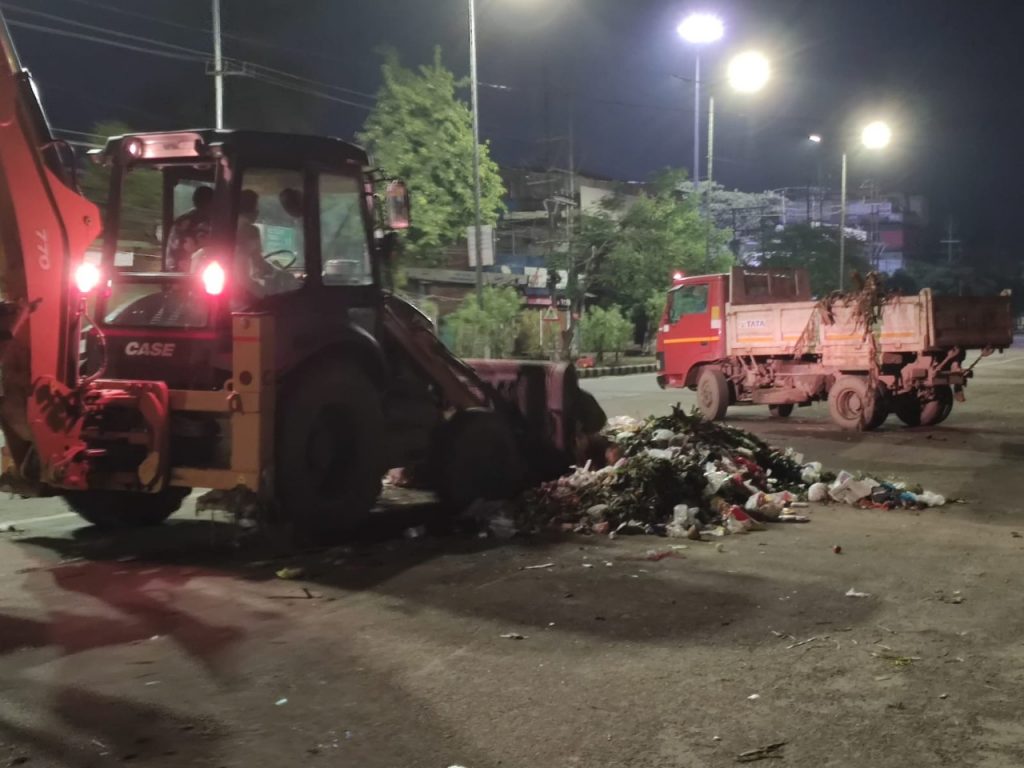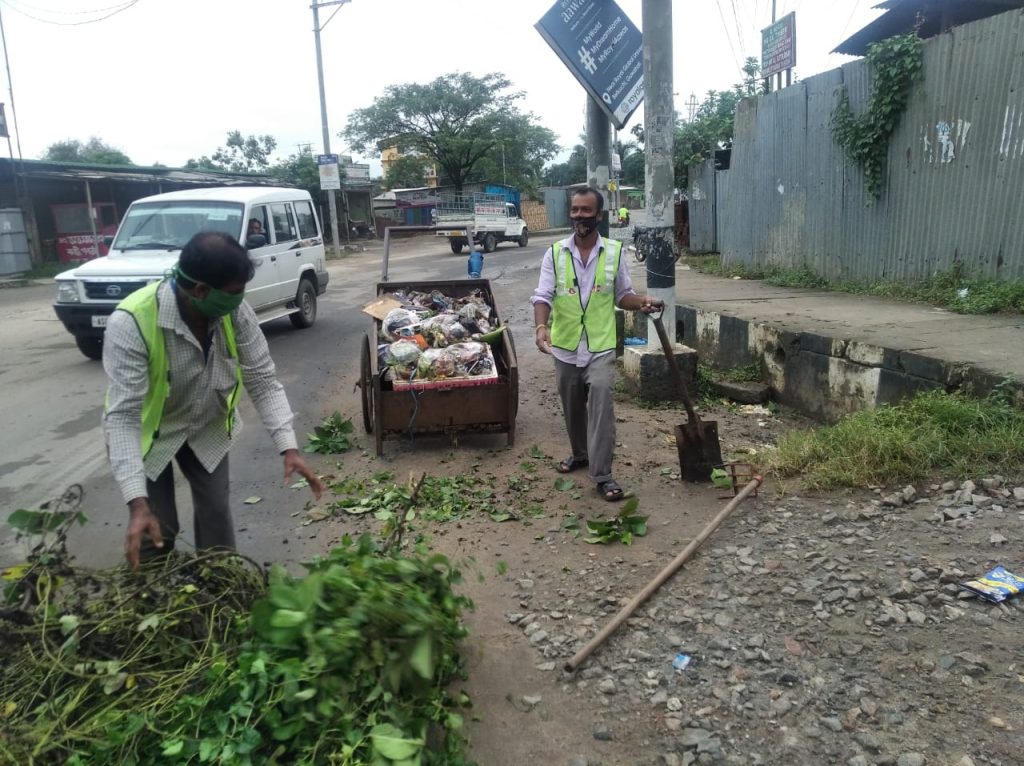 Talking about landfills, it has been under great scrutiny over the past few years as no scientific treatment was done so far on the garbage collector. The National Green Tribunal had also raised objections over the previous landfill in Boragaon. After much speculation, a piece of land was given to GMC to serve as a landfill in the Chandrapur area, which is also under scrutiny as a lot of environmental factors have to be considered for such kinds of processes to take place. In the meantime, Hon'ble Minister Ashok Singhal, Housing and Urban Affairs and Irrigation, Government of Assam, under his initiative, in collaboration with the GMDA has allotted GMC land in Belortol, Boragaon. Hereby, GMC will be able to maintain a landfill and also carry out further treatment on the garbage for waste management. Having said this, it is important to understand that maintaining a landfill system around a city like Guwahati is not safe. Moreover, proper scientific treatment can only be possible if there is segregation of wet and dry waste done at the source. It is high time for us citizens to also take a course in hand and initiate segregation at our own houses which in turn will help GMC for further treatments. Thus, to make this work, GMC has already drawn a plan and the steps are already initiated for spreading awareness among people and initiating proper scientific treatment at the landfills.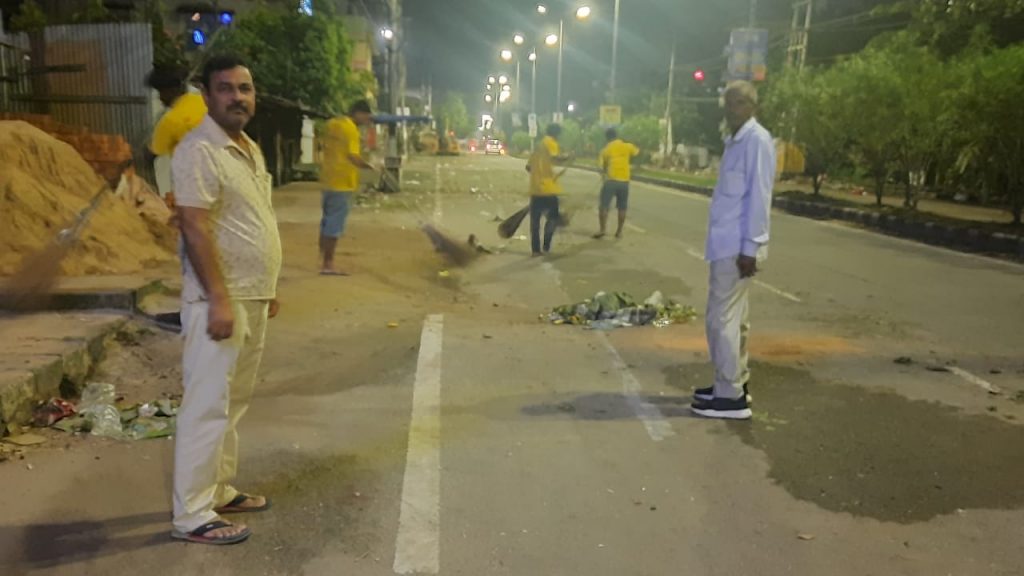 As mentioned above, GMC is also now a Revenue Earning Authority. 6 DC offices are working for GMC who look after the process of Property Taxes and Trade Licenses. But as a lot of to and fro happens, the new Government has made Property Tax paying service available online for our citizens. The Chief Minister also wants Trade license work to be made 100% digitalized which is currently in progress. 2 years earlier, the access rate to the online facility was a mere 8%. But now it has raised to 54%, which shows the adaptation and up-gradation of GMC with growing digitalization.
The Visionary Chief Minister, Dr. Himanta Biswa Sarma wants GMC to be a complete corruption-free entity, boosting the development of the city. Understandably, quite a lot of speculation has happened before, regarding the integrity of this department. Under the leadership of Dr. Sarma, GMC is taking firm steps against corruption and strict rules have been put in place. Any complaints received from the public are taken seriously and a proper investigation is done to make matters right. Further, it is needless to say the number of jobs that GMC has created in the process. There are 90 waste management and sanitation NGOs working under them, which provides indirect employment to garbage pickers working for them. GMC directly is taking care of 1400 safai karmacharis working for them. Given the new initiatives, a lot of job opportunities will open up in sectors like cleaning, waste management, mechanical, etc.
Mr. Mahanta, within his humble power, says that to make the city cleaner, they will need 100 % corporation of the public. But unfortunately, to date, only about 20-30% of the corporation has been received. It is a request to the citizens, to not litter the roads with their garbage just for the sake of getting rid of it from their own houses. Without the support of the citizens, no matter how hard GMC and their karmacharis try, this city will be never fully clean. Not littering the roads with garbage bags can be our first step towards helping the city and then we can move on to waste segregation as well.
GMC is gearing up, not just to make this city garbage-free but also to pave its way to faster development through a proper plan with a futuristic view. GMC aims that in 25 years from now, Guwahati city should be considered as a fully developed space without any garbage at sight. A city whose model can be followed by evolving cities in terms of waste management and scientific treatment of wastes around the periphery of the city. A little support from the citizens will make the process smoother, better, and even faster.