Guwahati: Assam Chief Minister Himanta Biswa Sarma on Thursday held a meeting with members of a union representing tea workers and other interested parties to explore methods to modernise Assam Tea Corporation's estates.
In light of challenges in maintaining such assets, it was determined during the meeting that ATC may lease out part of its tea gardens.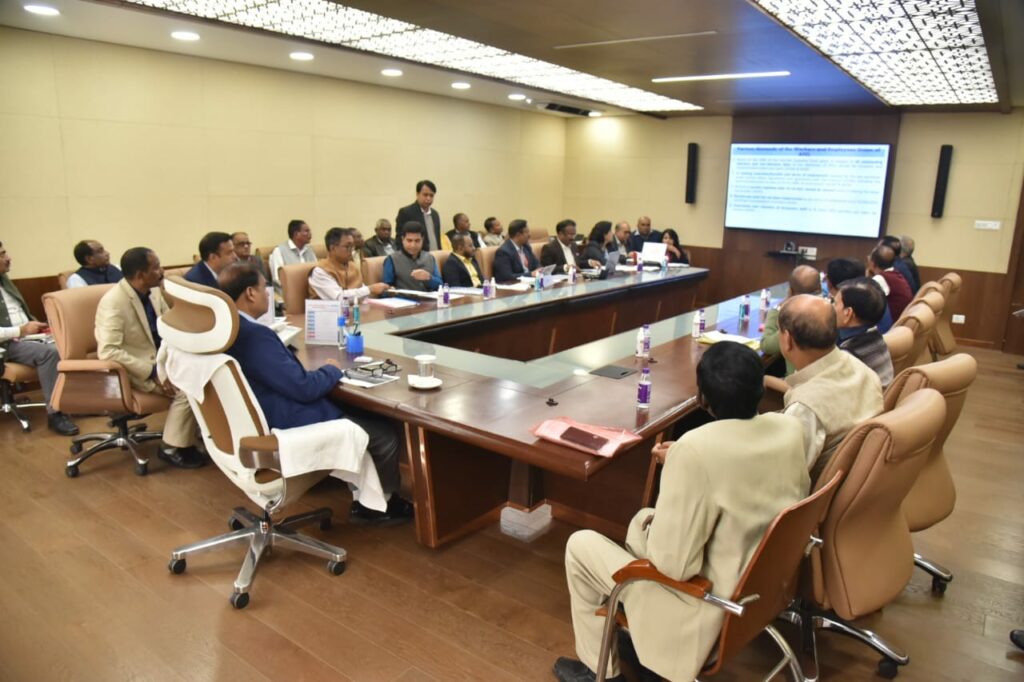 The chief minister added that ATC would have the authority to take over administration of the tea gardens if the parties or organisations vying to control their management failed to pay worker dues and other rights. According to him, in order to protect the pay scale and other benefits of tea workers, the government would establish three-member committees, one for the Barak and one for the Brahmaputra valleys.
The meeting was attended by the Principal Secretary to the Chief Minister Samir Kumar Sinha, Minister for Tea Tribe Welfare Sanjay Kishan, Assam Chah Mazdoor Sangha President Paban Singh Ghatowar, Assam Tea Corporation Chairman Rajdeep Goala, and other officials, according to the press release.
ALSO READ: Manipur gets upgraded ILP Portal