Bangladesh to provide territory for carrying petroleum products to NE states
Spread the love
According to a report by the Economic Times, the Indian Oil Corporation Limited (IOCL) has signed a Memorandum of Understanding with the Bangladesh Roads and Highways Department in Dhaka for emergency ferrying of petroleum products to the northeastern states of India through Bangladesh's territory.
Bangladesh allows ferrying of petroleum products through its territory to NE: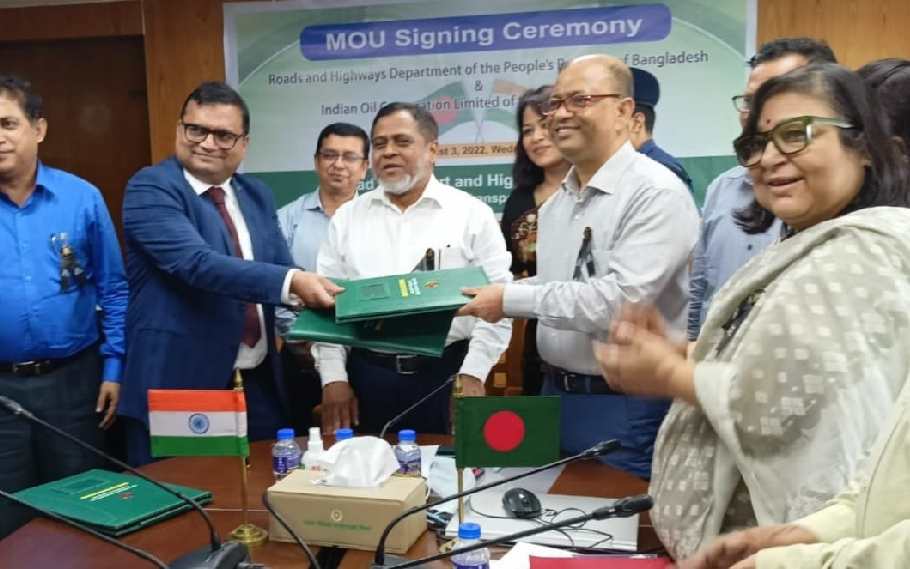 An official from IOCL stated that the Memorandum of Understanding was signed after the Indian Government requested them to allow ferry transport fuel and other petroleum products through Bangladesh's territory when rail and road transportation gets disrupted during monsoon.
While interacting with IANS media agency, one of the officials told that "The MoU was signed in Dhaka on August 3, an interim arrangement to facilitate urgent ferrying of petroleum products after damage to railway lines and highways due to rains or any other natural calamity."
About the Memorandum:
The Memorandum says that tankers from Assam would go to Meghalaya and then to Tripura crossing through Bangladesh's territory. The memorandum further says that the IOCL would bear all the administrative fees, charges and local taxes, including road usage fee, for the use of Bangladeshi territory and highways.
Previous supports:
It is to be noted that transport fuel and other petroleum products were ferried to the northeastern states via Bangladesh when railway tracks and roads were badly damaged by heavy rains, floods and landslide, a few years back.
Ensuing the re-establishment of the damaged railway tracks, resumed passenger train services in the Lumding-Badarpur section in Assam on July 22, reconnecting Tripura, Mizoram, Manipur and the southern part of Assam with the rest of the country.
The merchandise train services were commenced on July 12, in the Lumding-Badarpur section via the Dima Hasao district.
ALSO READ: ZOMATO BOARD REJECTS EY'S LATEST VALUATION REPORT