The trading business can be the most trending yet risk-worthy business in the entire sector.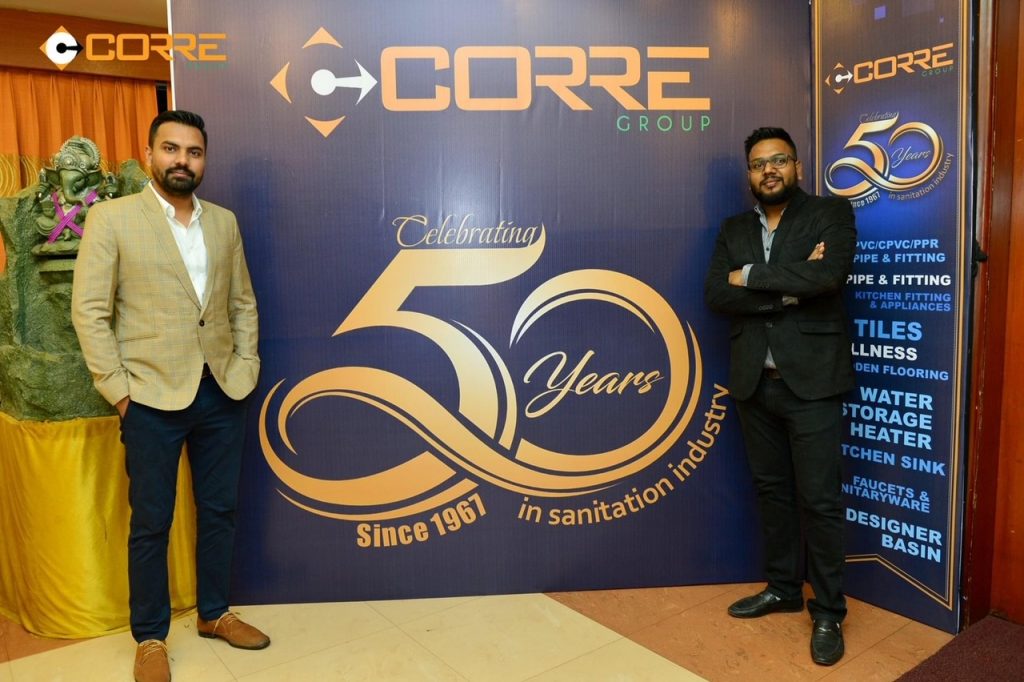 It is a kind of business which has to work in co-relation with several other businesses and at the same time make its mark in the sector to be chosen by the manufacturing sector. One such trading business which is making an exceptional mark in the business sector of Assam is Corre Group.
Many might have not heard of this entity yet, because it is trying to make its individual identity under the parent company of Sani Steel Pvt. Ltd., a name which is quite familiar to the dwellers of this state. Although set out separately, Corre Group does not mind being identified as Sani Steel, due to the name set and goodwill created by the Company in the last 54 years, says Mr. Additya Agarwal, Director of Corre Group.
In the year 2010, Additya and his brother Avinash Agarwal, both young and enthusiastic businessmen of the state, started their journey through Corre Entrade India Pvt. Ltd., in the trading business of Sanitary and Bathroom products. While Sani Steel was established by the duo's Grand-Father Shri Mohanlal Agarwal, in the year 1967, the authority of handling this particular section of trading business of sanitary products was handed over to Mr. Ajay Agarwal, MD of Corre Group and father of the Agarwal brothers in legacy. But, the map of dedication can be sighted here as the duo, under the guidance of their father wanted to take this entity to a level wherein people and the market would know them for their work and class service provided and hence the struggle of creating an individual identity started. And now, as success lies at the foothill of every struggle, Corre India has been able to establish not just a name in the market but also a trust-based relationship with various clients, dealers, manufacturers, and the market in general. As rightly said, numbers speak higher than words, the GROUP now has a turnover of over INR 200 Cr.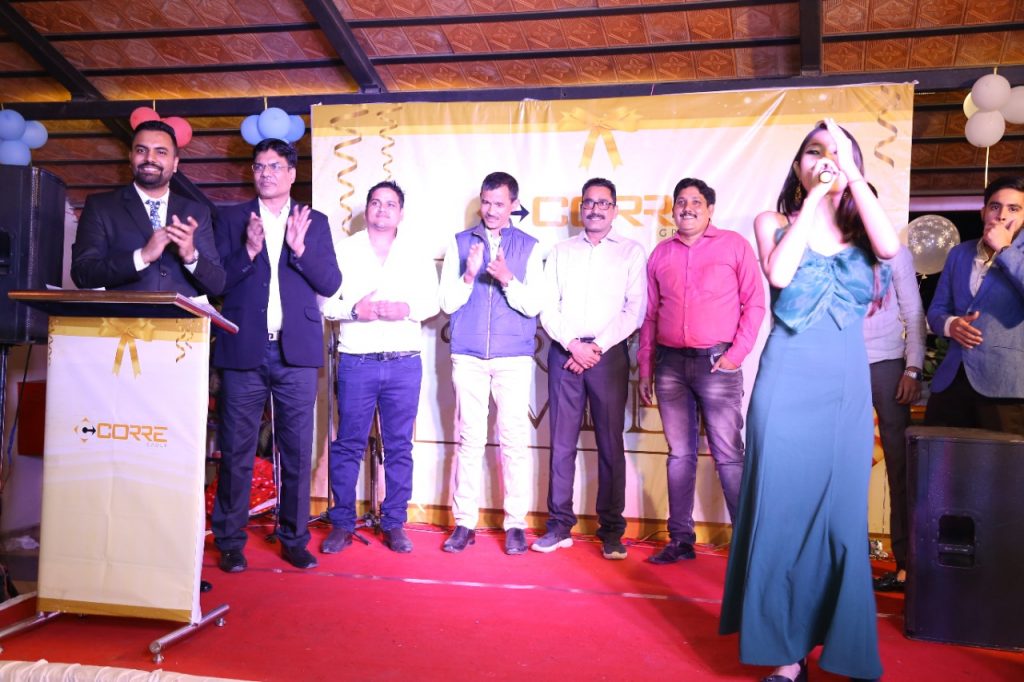 Upon asking the business strategies kept in mind for leading the company, Mr. Agarwal says that from day one their focus has been on providing quality service. Products can be offered by anyone in the industry. But in the long term, to maintain a strong customer base, people who can provide quality service are the ones who make a mark. Since the majority of the work involves around transporting of goods from Guwahati to all over the North-East region, intensive attention must be given to the packaging and transporting. All the products they deal with are heavy and at the same time fragile. Thus they make sure that none of their customers at the receiving end has to face any inconvenience in terms of receiving damaged goods or increased costs due to such problems. To make sure of quality service the company has tied up with various reliable transporters and has approximately 60 dealers across the North-eastern region. Apart from this they also have a team of technical experts who do on-ground survey to make sure suitable products are used as per the area's feasibility – be it related to the interior architecture or plumbing. Not to forget, their tie-up with the best quality product brands – Crompton, Supreme, AO Smith, Kohler, and Jaquar, which itself speaks volumes.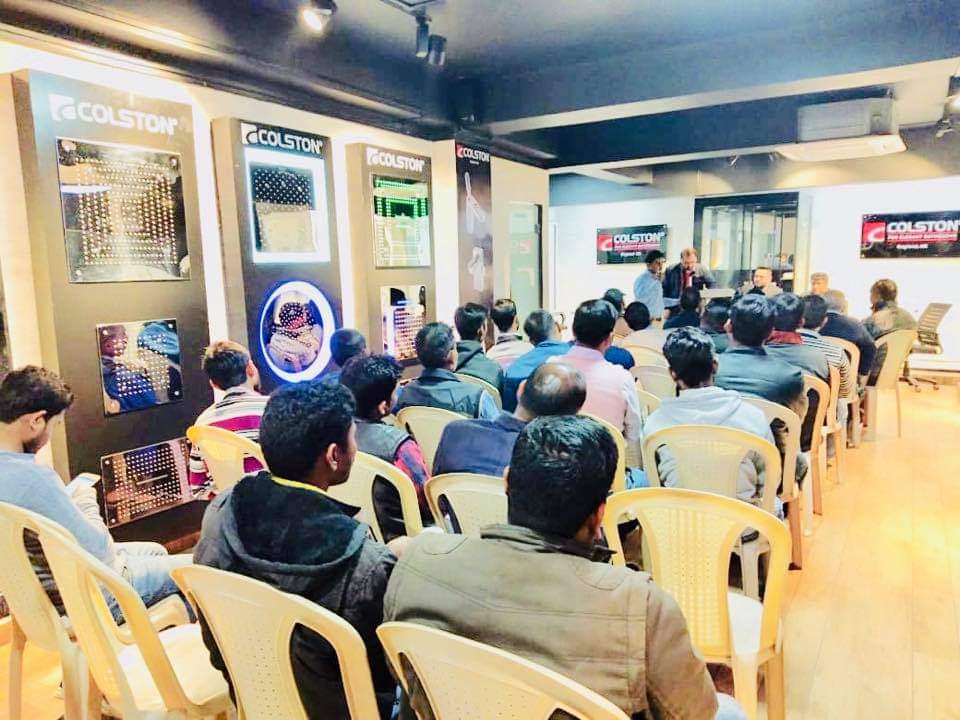 Businesses can never grow without having to struggle with challenges. The same has been the case with Corre India. Mr. Agarwal says, the trading business is a highly profitable business and hence every other day there are new traders entering the market. Having competitors is a challenge in itself but when this competition becomes unhealthy, that's where the problem starts. In order to get into the large market shares, some of these new traders try to lure in the plumbers, contractors, etc., and in some levels even under-cut the prices – which in turn brings down the entire market both in terms of money and face value.  Another challenge is that the people having higher spending capacity within North-East chooses to go to Mumbai, Delhi, or any other metro city for that matter to procure materials for bathroom products – thus totally unaware of the fact that the same quality goods, with equivalent brands, are available here in North-East itself, at the same prices. Lack of awareness so to say has been quite a challenge for them. They also feel a little deprived as all the celebrated Architects and Interior Designers are all from outside North East and thus there is a communication gap between the traders within North East and potential buyers or mediators.
But there are no challenges that cannot be overruled. Mr. Agarwal, proudly mentions that they have been the very first company in the trading business to have invented and appointed a proper Public Relations Officer in order to merge these communication gaps. The PRO can go out into the field and connect with the Architects and Interior Fraternity to bridge the gap between the manufacturers and pacifiers. This has proven to be helpful for Corre Group by rebuilding them as the premium dealers of North East India. Other than that they also focus on trading activities internally, wherein they arrange training sessions/camps in association with certain brands for their plumbers and technicians, in order to hone their skills.
A company doing so well cannot stay behind in terms of contributing to the economy of the State. Corre Group has almost 200 employees for which they build skills and employ from within the region. Apart from the direct employees they also have freelancers working on a commission basis for them across North East, thus generating employment for people who have very few opportunities sitting in the remote corners of states like Mizoram, Nagaland, and even Assam.
Corre India does not shy away from the fact that they are indeed dealing with a huge amount of plastics as they are one of the largest distributors. Having said that, they understand that plastics are the biggest toxic waste in our environment. In order to contribute from their end to the environment, they have tied up with various small and big recycling plants across the region, which runs independently. All the extra products, either waste or defective, are sent to these plants for recycling. Apart from that as a part of CSR, they are also into building rainwater harvesting projects in government or affordable private schools of Assam. In fact, Corre Group is associated with Round Table India, an International Organization, through which they route their CSR funds to build schools to be run by either the Government or Cooperative Societies. Being in the sanitary industry, they have also built toilets for schools in need, especially in Girls' Government Schools.
On being asked about future ventures of Corre India, Mr. Agarwal mentions, that they are currently getting into turnkey projects. With the kind of growth happening, nobody will have time to procure products separately and hence would look for companies providing end-to-end solutions. And since Corre Group has established itself as one of the premium dealers, why not excel as a whole package. They are currently in the blueprint phase and expect to be up and ready with it by 2022. Other than that, they plan to create strategic stock points in the form of depots across the Northeastern region so that the commute time can be cut down for better convenience, which in turn will of course aid to customer satisfaction.
Soaring to new heights, the Agarwals are all set to break bounds and create a new identity in the trading business sector through Corre Group.