Guwahati: Assam Chief Minister Himanta Biswa Sarma at a ceremony on Tuesday at the Doloo Tea Estate in the Cachar district have distributed cheques worth Rs. 1 lakh to each of the 1,296 families.
Speaking at the event, Chief Minister Sarma stated that the administration has made ensuring the welfare of those living in tea garden regions a top priority.
The government is aiming to promote the sociocultural, economic, and intellectual growth of residents of tea garden areas, according to the CM.
When distributing the cheques, Assam Chief Minister said that the government would also provide the casual workers employed by the Doloo Tea Estate with financial aid in the amount of Rs 1 lakh apiece.
Chief Minister also stated that the Orunodoi beneficiaries list will include the poor families in the Doloo Tea Estate, and once included, each family will be eligible for the Rs. 1250 per month in financial assistance.
He further urged the Doloo Tea Estate tea garden families to use the money for their children's education.
The tea garden families of Doloo Tea Estate should educate their children, he added, and should make full use of the quota set aside for members of the tea community seeking admission to medical institutions since education is the most crucial instrument for the development of human resources.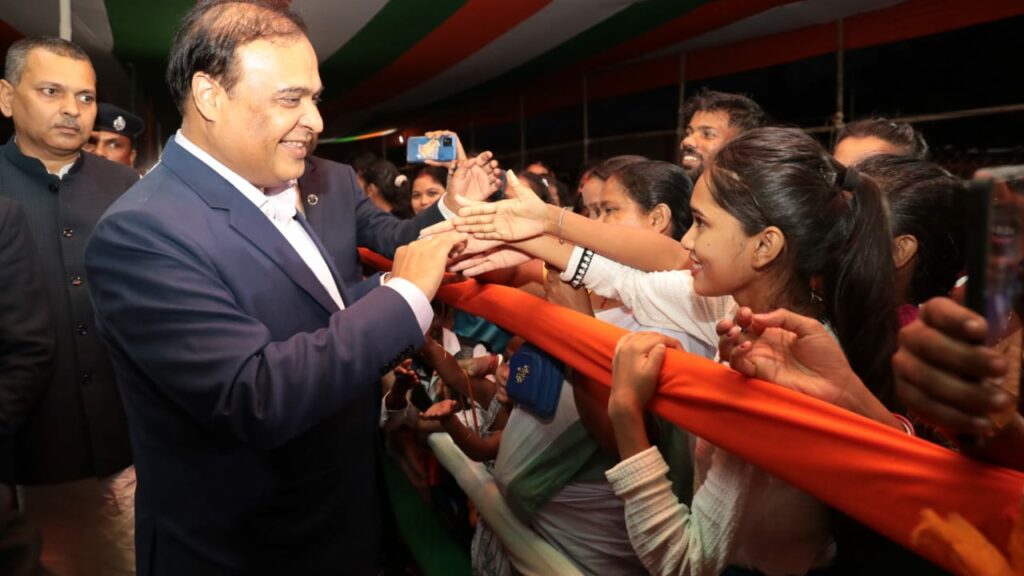 Assam Chief Minister also stated that the state's tea garden areas would receive free energy as part of a government initiative.
According to Sarma, airports are reliable indicators of a region's economic health. Therefore, the Doloo airport proposal will bring about unheard-of economic growth in the Barak valley area.
According to him, it is not viable to expand the airport at Kumbhirgram to meet the rising demand for air traffic since it is a defence airport. Therefore, in addition to satisfying the increased consumer demand, the planned new airport at Doloo will boost the local economy. Prior to that, Chief Minister Sarma laid the foundation for a project that included expanding the road and building substantial guard walls on each side of the Rangirkhal neighbourhoods, in Silchar town.
The project will be carried out under the CIDF programme, with a budget of Rs 4206 lakh, and it will be around 3.72 kilometres long.
The projected infrastructure project would travel past Shyamananda Ashram and Netaji School before ending close to Suntil Hospital. After the project is finished, it will lessen soil erosion and enhance the channel's ability to hold water, greatly reducing the risk of an urban flood.
Parimal Suklabaidya, the minister of transportation, Ashok Singhal, the minister of housing and urban affairs, Pijush Hazarika, the minister of water resources, Jayanta Malla Baruah, the minister of power, Nandita Gorlosa, the MP Dr. Rajdeep Roy, the MLAs Dipayan Chakraborty and Kaushik Rai, among many others, were all present on the occassion.
ALSO READ: India's unemployment rate rises to 8% in November: CMIE