We all know the story of Apple; it started out of a garage and is now the world's largest technology company. Today's feature at Business North East brings a similar story of an entrepreneur who went from humble beginnings to North east's own success story, and that is Dr. Sanjive Narain, President of Assam Chamber of Commerce – an established business-man of Northeast India, conquering and rebuilding various sectors of business with ease and elegance.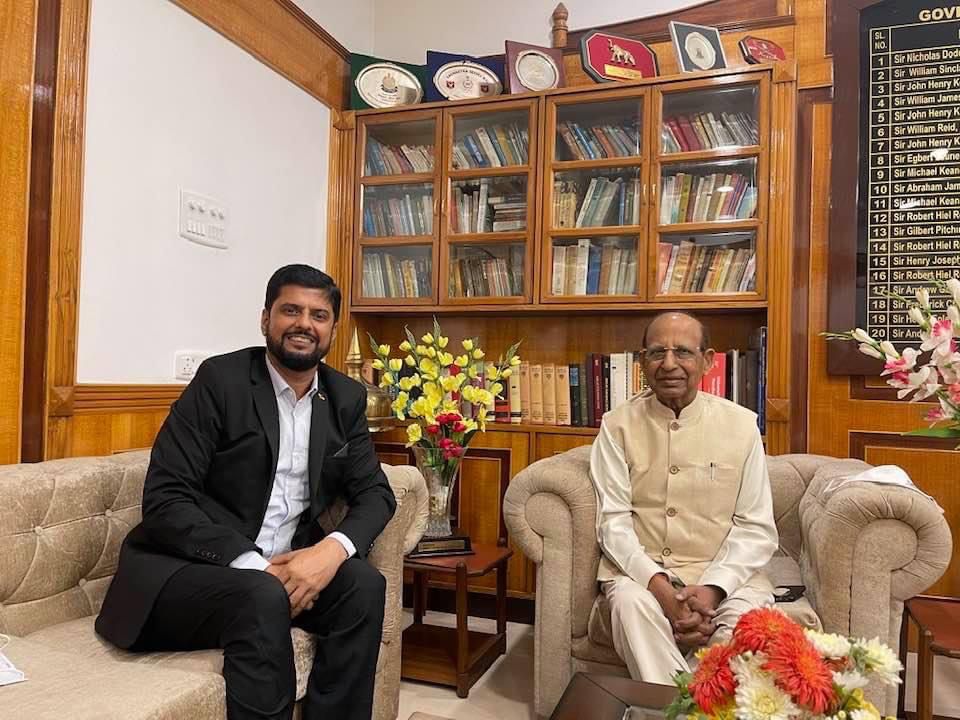 Mr. Narain is the founder and owner of AM Television Pvt. Ltd, Axom Communications and Cable Pvt. Ltd., Purvanchal Communication Pvt. Ltd., and the list goes on. He is also known for his contribution to the sports community of Assam. He is the owner of Guwahati Football club Pvt. Ltd., the NE Rhinos Franchisee of IBL (Indian Boxing League), and the Prag Rhinos Cricket Club. He also organized the Bordoloi Trophy in 2017 and got Arijit Singh to perform on it. Apart from this Mr. Narain has produced 36 movies till now. He is known for making the first Animation movie on Srimanta Shankardev and currently also working on another project on Mahapurush Shri Shri Madhabdev. He is the person behind organizing the Prag Cine Awards, the prestigious cinema award ceremony of Assam. His own film, Dwaar was able to grab a Filmfare Award, while another project Water Burial grabbed a National Award.

Speaking of humble beginnings, Mr. Narain stepped into the business world with a video cassette parlor, which he bought for INR 1700/-, in Hatigaon, Guwahati. Then in the year 1993, he went on to start a cable provider business in Hatigaon itself and expanded as he acquired all his competitors' business in the same sector. Now, after completing 30 years in this industry, he has an impressive 27 companies under his belt with ventures in diversified sectors such as healthcare, entertainment, automobile, logistics, constructions, information technology, schools and education, distribution, etc.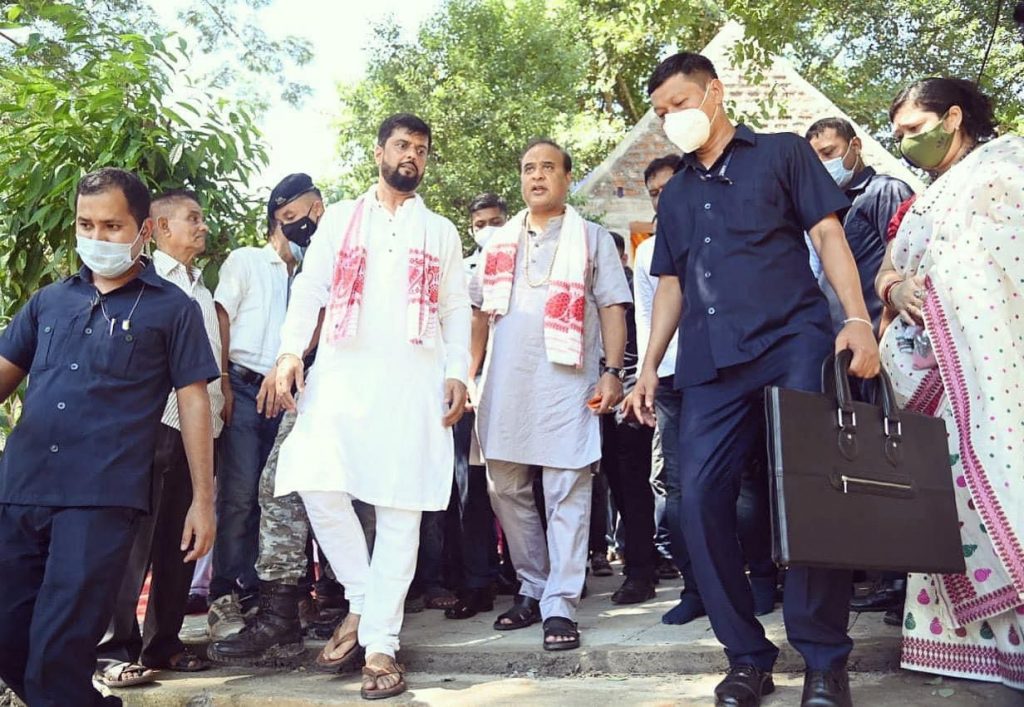 Although, it might seem to an outsider that the companies he has chosen to invest in have no correlation to one another. But Mr. Narain says that it is exactly how he envisioned to keep all the sectors aligned and build correlation with one another. The magnificent businessman has around 4300 direct employees working under him and countless indirect employees within Assam. In order to make sure that all his employees get direct health benefits without having to waste much time, he thought of investing in one of the best hospitals in Assam and hence became one of the Board of Directors of Nemcare Hospital Pvt. Ltd. Further, he mentioned, how he thinks of sustainability of his businesses by creating or owning segments which can support one another, for example, he has various companies which require advertisements for publicity. Instead of approaching other networks and media houses, he majorly uses his own media house for the promotion and advertisement of these companies, thus regulating money within his own companies for the benefit of everyone working under him.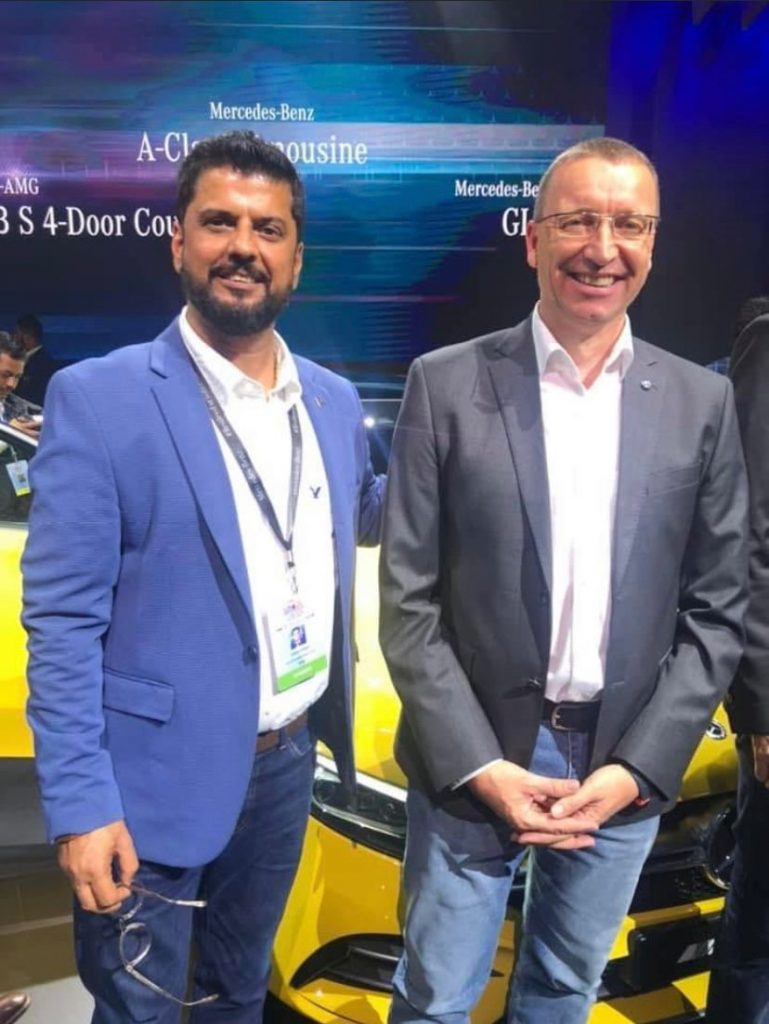 His vision is to be associated with the top brands of the world and in turn, make them accessible to the Northeastern region. Currently, he owns the CNF of three brands out of the top 10 brands in the world – CISCO, Apple, and Mercedes for Northeast. He was also the sole distributor of Star Network in the region in 1994 which continued till 2017 and later with Sony TV, Viacom 18, and Discovery Network. His distribution company, i.e. Axom Communication and Cable Pvt. Ltd., alone has launched around 196 TV channels in the country. Mr. Narain has been a part of the launch of all premium channels like Star Plus, Colours, etc in the Northeast, India. Recently, ACC Pvt. Ltd., signed a deal with Synamedia, the world's largest independent video software provider to enhance its video services in the Northeast region of India, including adding 177 new channels, which were covered in a press release in London on 20th September 2021.
Axom Communications and Cable Pvt. Ltd. is dedicated to offering a state-of-the-art consumer experience in Assam and now also operates in Meghalaya, Nagaland, and other states in the North East region. He says that, although it might seem to an outsider that streaming services have made cable television obsolete, it is not the case. People in the region still prefer cable television to popular streaming services as it is more accessible and offers a wider range of entertainment and also is more cost-effective. However, he is also the proud owner of an OTT platform called Prag Play as he believes in adapting along with changing times.
Now, a new revolution in the television viewing experience for the people of the region is on the dawn as he plans to bring 454 channels with more than 100 HD channels with his association with Cisco Systems Inc.
However, the pandemic situation in the country hit some of his businesses pretty hard, especially in the logistics and automobiles sectors. But due to the correlation he has created between his companies, he was able to bounce back. He also mentions that he feels a strong sense of responsibility towards his employees and considers them his extended family. He credits his employees with the success of his company.
He has a vision of great industrial growth for Assam and acknowledges the decisive and proactive nature of the Hon'ble Chief Minister of Assam, Dr. Himanta Biswa Sarma in this regard. He believes that this will only be achieved when the people take matters into their own hands. He says that creating employment is not just the responsibility of the government. And only employment will solve the problems plaguing the state. Assam is a state endowed with natural resources and has great potential, he believes, and these resources are supplied to states outside the region where it is used to run various industries. He emphasizes the need of setting up such companies in the state itself which will give back to the economy of the state and also create ample opportunities for the unemployed youth in the region.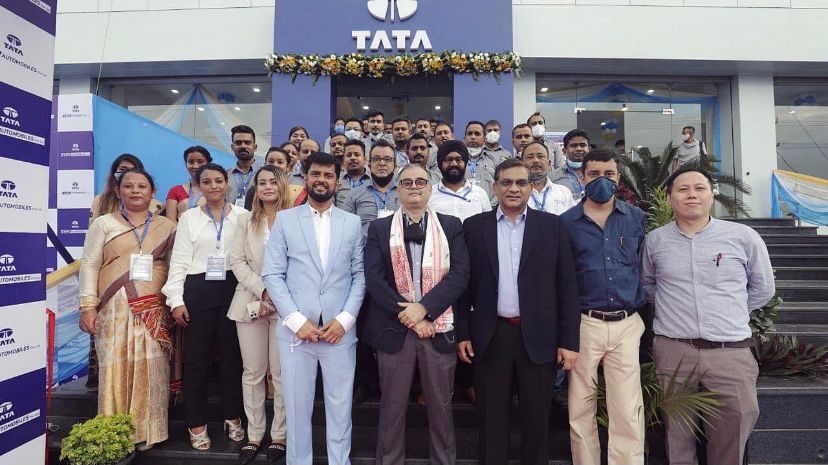 Entrepreneurship is a roller coaster ride and as a veteran he advises the budding entrepreneurs of the state to be focused on their vision and to never give up. He still starts his day early and makes it a point to visit the head offices of all of his companies to keep himself regularly updated and not lose touch on any segment. "There is no shortcut to success" he adds.