Nagaland: Union minister of state for skill development & entrepreneurship, electronics & Information Technology Rajeev Chandrasekhar inaugurated the first Entrepreneurship Development Centre (EDC) of the Northeast region at Industrial Training Institute (ITI) here on Friday 17th September 2021. 
Addressing the gathering on the occasion, Chandrasekhar asserted that India would play a huge role in terms of manufacturing, information technology, and electronics manufacturing in the post-Covid-19 world and therefore emphasized upskilling youth of the country.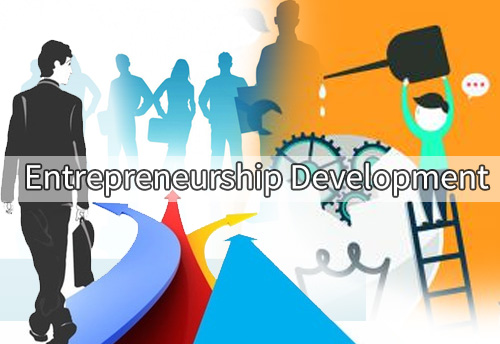 Acknowledging that 14,000 ITIs in the country were doing a great job in preparing the youngsters for a career, he stressed that skilling, re-skilling, and up-skilling, and preparing for jobs should be the main focus.  He assured the Union ministry's support to ITI Nagaland in partnering with the State government in any project. 
With the setting up of EDC, Chandrasekhar further hoped that more investments would come but added that instead of waiting for investments to come in, the opportunities and need for skilled people should be looked into, both in the State and outside.
He remarked youth having more exposure in skills could come back to the State and set up enterprises.
In his welcome address, industries & commerce, labour & employment, skill development, and entrepreneurship adviser Imnatiba spoke about the challenges of unemployment in the State as industries like the Tuli paper mill and sugar mill could not take off. 
In this regard, he urged the union minister to take a personal interest in resolving the challenges faced by the Nagas.
Indian Institute of Entrepreneurship, Guwahati director Dr. Abhijit Sharma also spoke on the occasion while, employment, skill development & entrepreneurship director Chiden Yaden proposed the vote of thanks.  
The programme was chaired by labour & employment, skill development & entrepreneurship commissioner, and secretary R Asenla Keitzar.
The EDC was established under the SANKALP project of the Ministry of Skill Development and Entrepreneurship.