Guwahati: International Tea Day celebrated at LGBI Airport
To emphasize the production of Tea, LGBI Airport celebrated the International Tea Day in collaboration with Goodwyn & Karangini tea.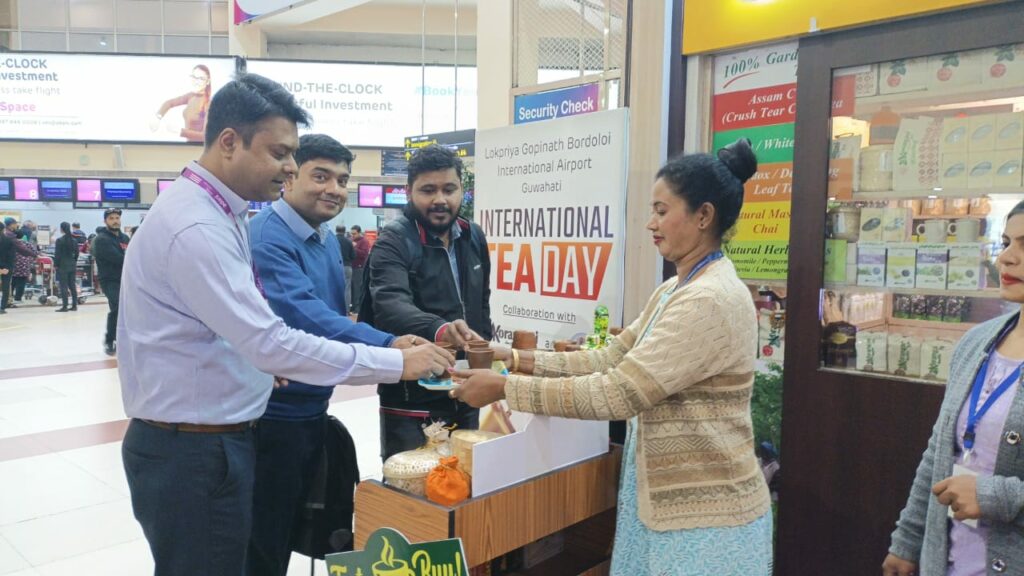 Assam is the largest tea-producing state in India! The day is known to create awareness about safe working conditions for the tea workers, fair trade and a sustainable environment to improve the production of tea.
The Day promotes and fosters collective actions to implement activities in favour of the sustainable production and consumption of tea.
LGBI Airport celebrated the special day with the passengers, where all the arriving and departing passengers are being served cup of complementary tea from the new Airport operator, GIAL.
The popular tea brand Goodwyn Tea and Karangini Tea served different varieties of tea and Local food and Munchy's served their varieties cookies and snacks.
ALSO READ: CBIC notifies automated system for postal exports