Business-Northeast Exclusive Interview
With the Central Government reviving the waterways of the northeast, the potential of river cruising on the mighty Brahmaputra is expected to increase further. To date, only a few have dared to sail their ships, and the Assam Bengal Navigation (ABN) is a pioneer in the field.
Business Northeast caught up with Ashish Phookan, the Managing Director of the Assam Bengal Navigation Company Pvt. Ltd. and Jungle Travels India Pvt Ltd., to relive their journey to success and the way ahead for tourism and business in the Northeast.
The journey of Jungle Travels India Pvt Ltd to date:
My association with wildlife and tourism started back in the 1970s when I worked as a naturalist at my father's Diphlu River Lodge in Kaziranga. Ours was a family-owned establishment, with my father as the manager, my mother in the kitchen, my sister looking after housekeeping, and me as the naturalist, taking the guests for tours inside the park, "narrates Phookan.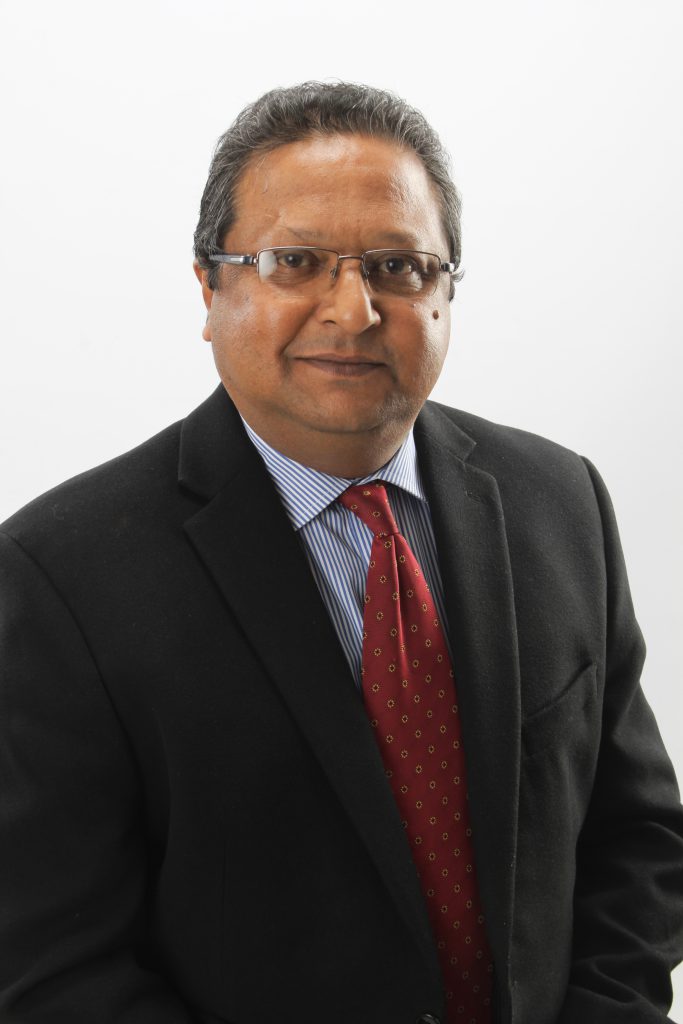 As the law and order situation in Assam deteriorated in the following years, the family establishment had to be closed down. Years later, Ashish Phookan, along with his wife, Jahnabi Phookan, decided to return to tourism. The duo started a tour company in 1989, taking tourists to the jungles of Kaziranga and Manas National Parks.
"We rented a tiny back-room in Guwahati for Rs. 1000, with nothing more than a telephone, and started as tour operators. We envisioned to introduce the rich biodiversity and the wildlife of the region to the world, and so named it Jungle Travels India (JTI)", he said.
However, tourism was a seasonal business. While they were busy with tours between October and April, the remaining six months had to be spent idly. Thus JTI started booking flight tickets as a sub-agent of India Airlines.
"Flight ticketing was a year-long business. As the business grew, we shifted to a bigger office at Silpukhuri. We made it completely air-conditioned and employed smart graduate staff with fluency in English to interact with clients from everywhere. "We uplifted the profile of a travel agent," said Phookan.
"Our key has been to adapt to changing times and technology." When Air India introduced e-ticketing, they went to the top travel agent of the time, who refused to accept the new technology. Contrarily, we readily welcomed the technology and agreed to provide an Internet connection for bookings. JTI was amongst the first in business in Assam to introduce computerized flight tickets. We proudly gave the tagline, 'Whenever you wish to travel, think of us," and it helped us a lot.
"The processing of online tickets was far easy and swift compared to the offline process that was very tedious, and people noticed the differences and the quality services we were providing."
Gradually, JTI became agents for Damania Airways, East-West Airlines, and Modiluft Airlines, which had started flights to Guwahati.
"Once, in the early 1990s, we got bookings for a wedding party of 20 people to the US. It was a big achievement at the time as we got noticed even in Kolkata because, till then, international tickets used to be booked from Kolkata or Delhi through a travel agent in Guwahati. But Jungle Travels did it directly from the airlines, "he added.
Soon after, Jungle Travels India was offered to be agents for British Airways and Singapore Airlines. When the Indian economy opened up in the 1990s, international travel businesses like American Express looked to open offices in the country to cater to its high-end clients like IBM and Microsoft, amongst others. For its quality services, JTI was chosen as the ideal partner for its quality services. Lufthansa Airlines offered the husband-wife duo training under the International Air Transport Association (IATA). Jungle Travels became the first travel agency in the region to be recognized by IATA.
Assam Bengal Navigation Company Pvt. Ltd.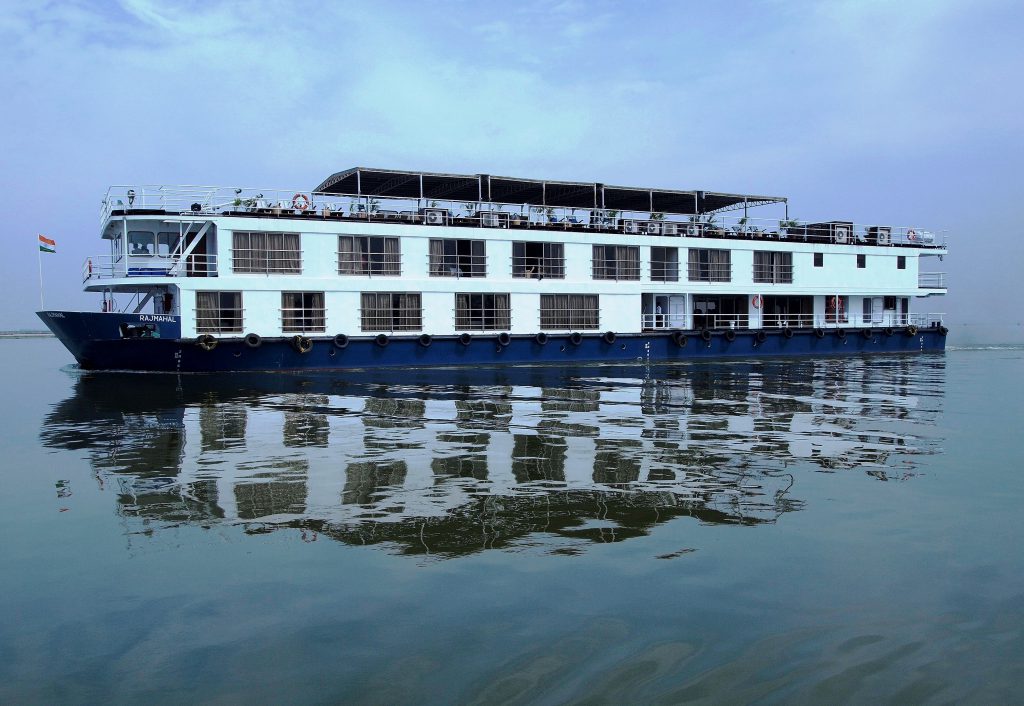 "Once JTI received a mail from a British couple seeking a tour of Upper Assam." Everything else was fine, but they asked for a boat ride from Tezpur to Guwahati. This was an unusual request. No one had till then made such a request, and there were no such boats for a luxury ride. We cited our shortcomings and refused the boat ride. But the couple would not listen. At one point we even increased the charges manifold, hoping they would deny, but they would pay anything for a boat ride on the Brahmaputra," said Phookan.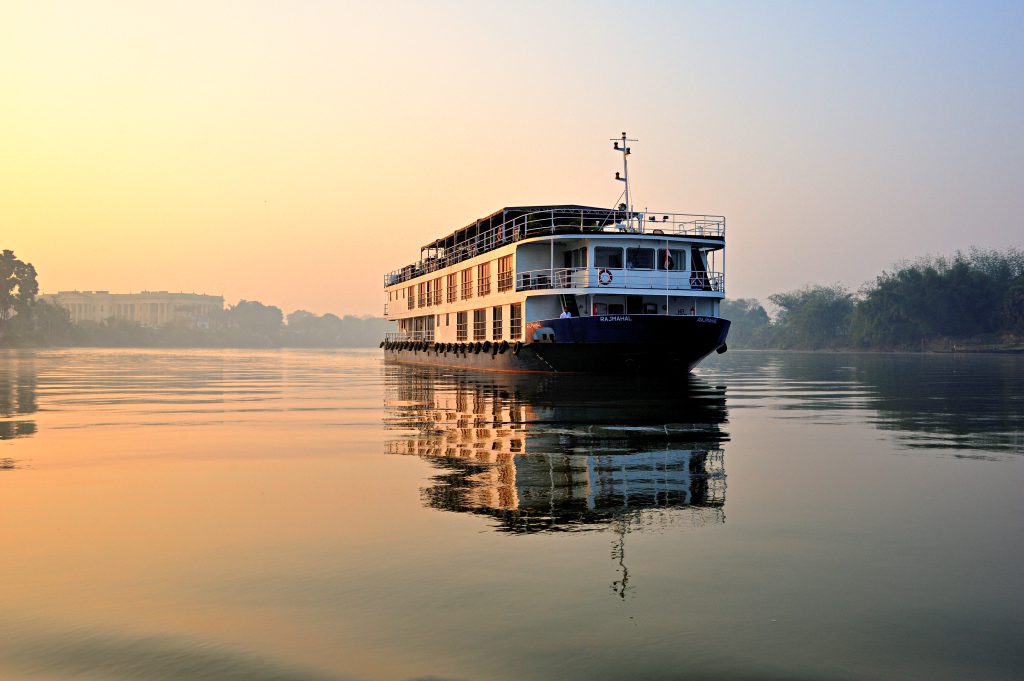 "With no other alternative, we brought a local boat (a butbhuti as we call it) and refurnished the vessel. Amenities like ice boxes, cold drinks, blankets, and comfortable cushioned spaces were provided. The couple came to Assam and did the boat ride. The itinerary included tours of villages and meals of fresh fish brought by fishermen along the route. They were highly impressed, "he added.
"After the trip, we met the British couple, who were also tour operators, and they were thrilled with their experience of visiting Assam and particularly their voyage on the Brahmaputra River, and greatly appreciated our services." They had found that although the Brahmaputra was an important and busy waterway during the British, there was not much activity on it now, and no cruises. We remained in touch and kept discussing the cruising possibilities on the Brahmaputra. Thus the idea germinated and we joined together to start a new venture, "Assam Bengal Navigation Co. Pvt. Ltd." with the pioneering idea of starting a long-distance luxury river cruise on the Brahmaputra River. Thus the second phase of our journey begins. "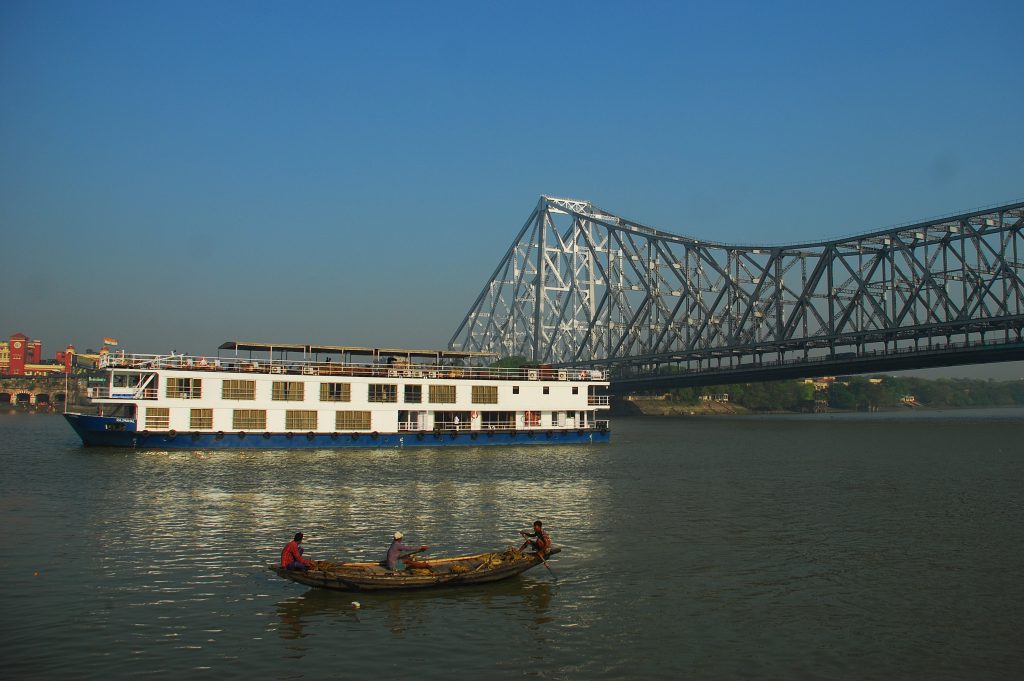 Eventually, the Assam Bengal Navigation Co., Pvt. Ltd. procured MV Charaidew, the first vessel of ABN, from the Assam government. In 2003, the company launched India's first-ever long-distance luxury river cruises with support from the Inland Water Transport, Assam, and the Tourism Department. The maiden trip was 7 nights long, with a full capacity of 24 passengers on board.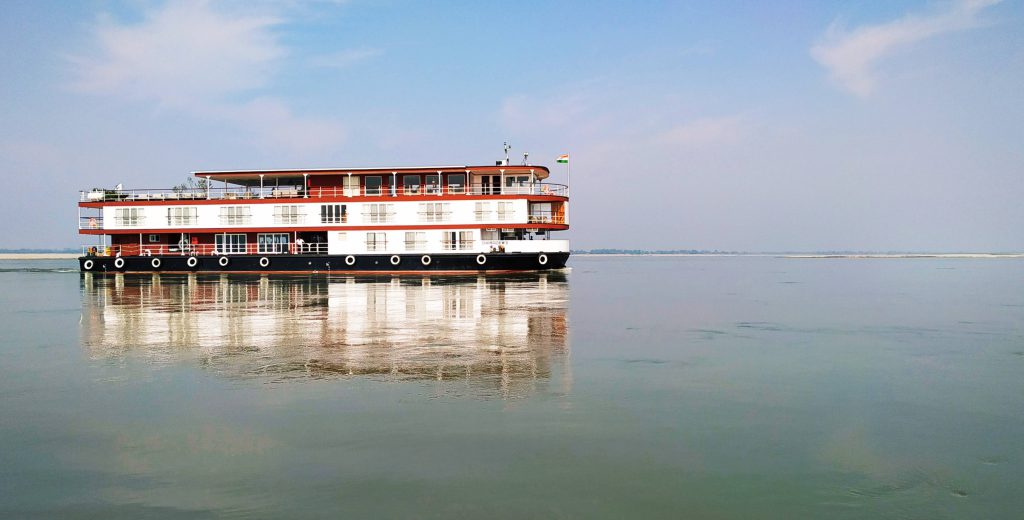 For introducing long-distance luxury cruises on the Brahmaputra River, the Ministry of Tourism, Government of India, honoured Assam Bengal Navigation Co. Pvt. Ltd. with the prestigious National Tourism Award for "Most Innovative Tourism Project in 2004–05".
Initially, the banks refused to give loans for the ship as everyone was skeptical about the endeavour. Finally, the State Bank of India loaned us 50 percent of the total investment. Since then, we have been committed to delivering unique, authentic expeditions experienced in relative luxury on two of the Indian subcontinent's greatest rivers—the Brahmaputra and the Ganges.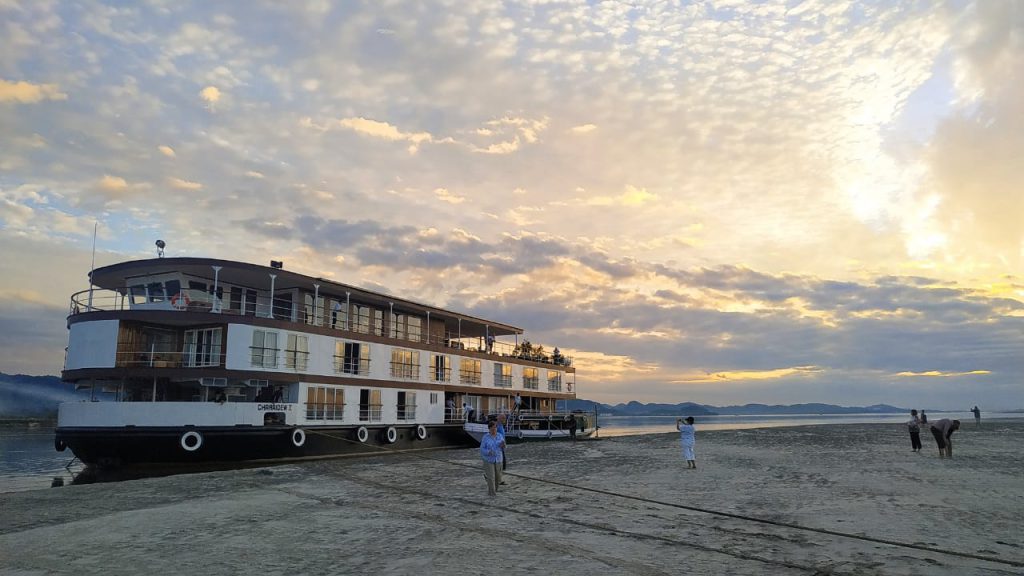 Adapting to changes is the key:
Phookan describes adapting to the constant changes as being the key to not just remaining in the game, but a definite way to success. "While many refused to accept the technological changes, Jungle Travels always chose to accept the new." We were willing to change with time and took the risk and led the game.  And we had, on principle, not to give credit. From changing the profile of tour operators with smart consultants to daring to connect with international airlines directly, while most tour operators in the region remained with the traditional ways."
NE needs to focus on low-volume – high-value tourism:
"The NE is becoming more and more popular among the domestic tourists, and any popular domestic destination will always likely start attracting an increasing number of international visitors. However, there is much to be done by the states of the region in terms of infrastructure development and creating an enabling business environment for entrepreneurs.
"NE states must also understand that almost all our attractions are part of our natural heritage and over-tourism poses a danger to our natural attractions in the long run." State and regional level policymakers must take this into account while formulating policy for the long term and focus on low volume, high-value tourism that generates maximum revenue, and employs the maximum number of local people while ensuring minimal effect on our natural heritage.
"Current tourism trends only focus on a select few destinations within the NE, and these destinations see the maximum concentration of tourists. "Ideally, new tourism infrastructure and facilities should be built in partnership with local entrepreneurs at newer destinations so that incoming visitors get a much wider choice of places to visit instead of just crowding only a few places," said the MD.
CSR activities:
The company contributes 5 percent of the room/cabin tariff to the ABN Foundation, which supports a local school near Kaziranga National Park as well as an English coaching institute for local children in a remote riverside village in Bengal. From time to time, they also conduct workshops for nature appreciation for local children around Manas NP, Nameri NP, and Kaziranga NP. During these workshops, trained naturalists from JTI teach young boys and girls about various aspects of birdwatching and also about local wildlife, including butterflies, as well as various local plants and orchids. Eminent local experts in these fields are also invited to teach the participants and share their experiences.
"We would like to expand our assistance to various other places and sectors in the future."
Steps for the revival of the waterways will be a boon:
"The major waterways of the NE are already quite developed in terms of navigation, but we do need further facilities such as easier road access to various riverside embarkation or disembarkation points, dedicated jetties for tourist cruise vessels on the Guwahati waterfront, as well as other places with all modern amenities." But many of these proposals are already with the government and we are hopeful that these facilities will come up in the near future," said Ashish Phookan.
It is the right time to invest in any business:
"Tourism business or any business, so to say, should be 24 hours, 365 days, and in fact, a lifelong commitment." So, it is very important to understand that more than success, it is the process or the journey of business that is important. So get into a particular business only if you like and enjoy being in that business. Tourism is one of those businesses where one can contribute directly to creating those rare happy experiences for your clients that they may never forget. Positive feedback from your clients can never be valued enough, and that is the reward that one works for in the tourism business.
"I am very bullish about the Indian economy that will be soaring higher in the coming years." And this is the right time to start any business. But patience is the key. Entrepreneurs need to be focused and have patience for at least 4-5 years, "said Phookan.
"We faltered many times, but had patience and believed in ourselves." Today, most of our competitors have closed shop, but we continue to run strong, even amidst the pandemic, "he added.
The pioneer opined that networking with the other stakeholders of the respective business is important to learn and proceed well.
Conclusion:
ABN currently has four large ships—the ABN Charaideo I, ABN Charaideo II, ABN Sukapha, and ABN Rajmahal—and one houseboat, the M.V. Rudra Singha I. The company will be launching a new houseboat this October, the M.V. Rudra Singha II, which is presently under construction. ABN provides cruise packages and private cruising holidays on the Brahmaputra and Ganges rivers.
Jungle Travels India specializes in wildlife, birding, and cultural tours across India, with a special focus on North East India. The outbound office of JTI provides domestic and international air tickets as well as specialized holidays across the world.
Prior to the pandemic, the companies had a total staff of over 250, stationed in Assam and Bengal. Presently, JTI and ABN's human resources total is about 150, which the companies will be expanding as the old associates hope to return post-pandemic.
More details about the tours and cruises can be found on their websites https://www.jungletravelsindia.com and https://www.assambengalnavigation.com respectively.