Guwahati: Mahindra's Construction Equipment Division (MCE), a division of the Mahindra Group, announced today their unique and innovative customer value proposition 'Get maximum productivity per litre of gasoline or give the machine back' guarantee for their BS4 backhoe loaders, the Mahindra Earth Master.
According to a press statement, the new range includes the proven and dependable 74 HP CRi Mahindra Engine, as well as numerous other technical innovations and the cutting-edge iMAXX Telematics system, all of which provide assured greater fuel economy.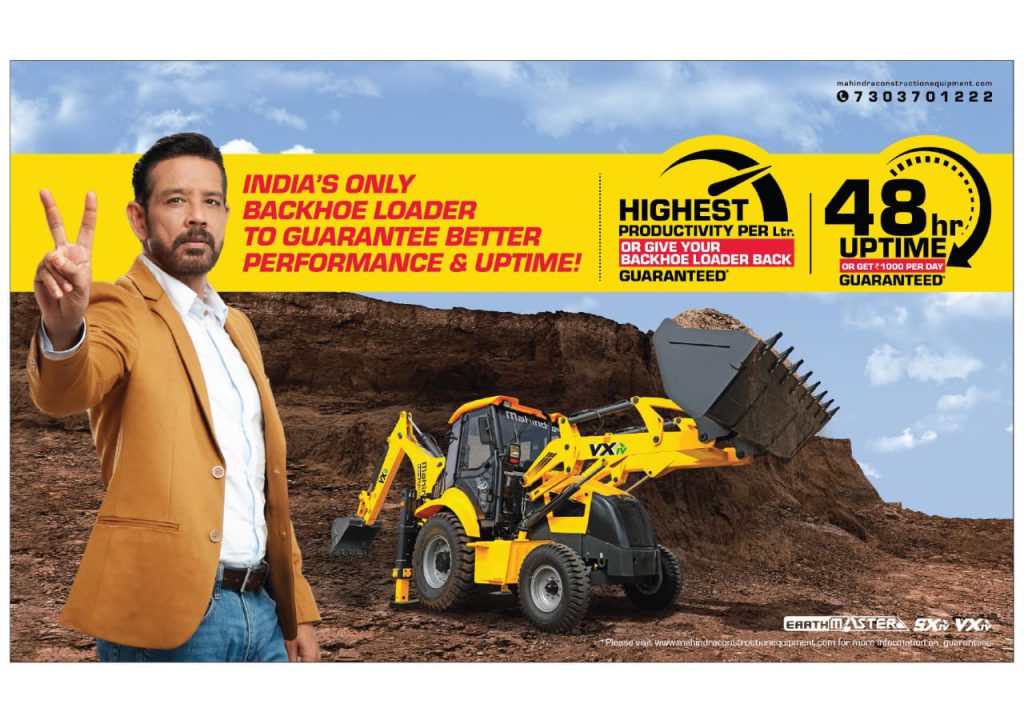 The Earth Master line is perfectly suited for all sorts of backhoe operations – mining, trenching, crushers, building construction, or any other activity in the construction sector – thanks to distinctive features such as banana boom, joystick lever, durable design, and larger buckets. The BS4 backhoe loader will provide them a competitive advantage, total piece of mind, and the ability to expand up their CE company, resulting in more income.
"The 'Guaranteed greater per litre productivity or give back machine' pledge is a major step in the construction equipment industry," stated Jalaj Gupta, Business Head, Commercial Vehicles Business Unit, Mahindra & Mahindra Ltd. Given the current state of fuel costs, there has never been a better opportunity to present this client value proposition.
We are certain that it will reinforce our clients' confidence in Mahindra's capacity to develop technologically innovative, class-leading products while also raising the bar for the Indian CE industry. The Service Uptime Guarantee demonstrates our dedication to our clients as well as our trust in our goods and after-sales skills.