Margdarshak Advisory signs MoU with The Hub Jorhat to uplift the entrepreneurial ecosystem of the north-eastern region.
Guwahati: Margdarshak Advisory, a consulting firm based in Guwahati, hosted a networking session today at Chinmaya Mission Auditorium, which was attended by 200+ entrepreneurs and representatives from various government and private institutions.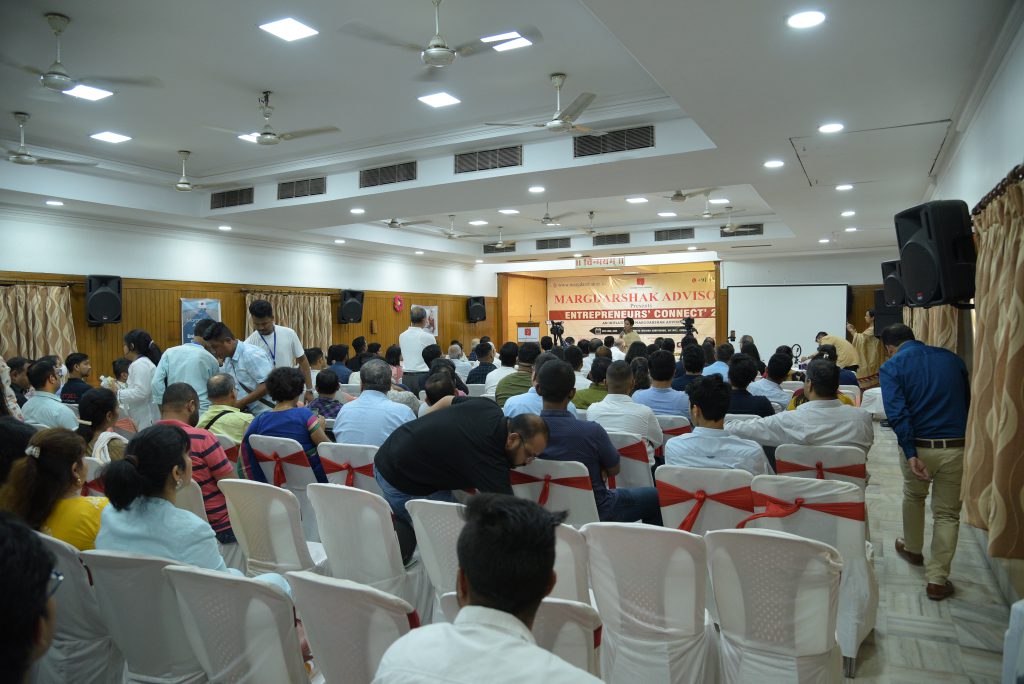 The Entrepreneurs Connect 2022 Event sought to bridge the gap between government and private stakeholders by providing an objective forum for discussion and dialogue. Margdarshak Advisory has been advocating policy reforms and acting as a catalyst for new-age entrepreneurs since its inception by simplifying government schemes and policies. Shri Amit Jain, the Chairman, welcomed the guests, entrepreneurs, and members, and highlighted the Margdarshak Advisory's role. Shri Swapnanil Talukdar, Consultant, MA created a detailed PPT that highlighted the journey and future mission.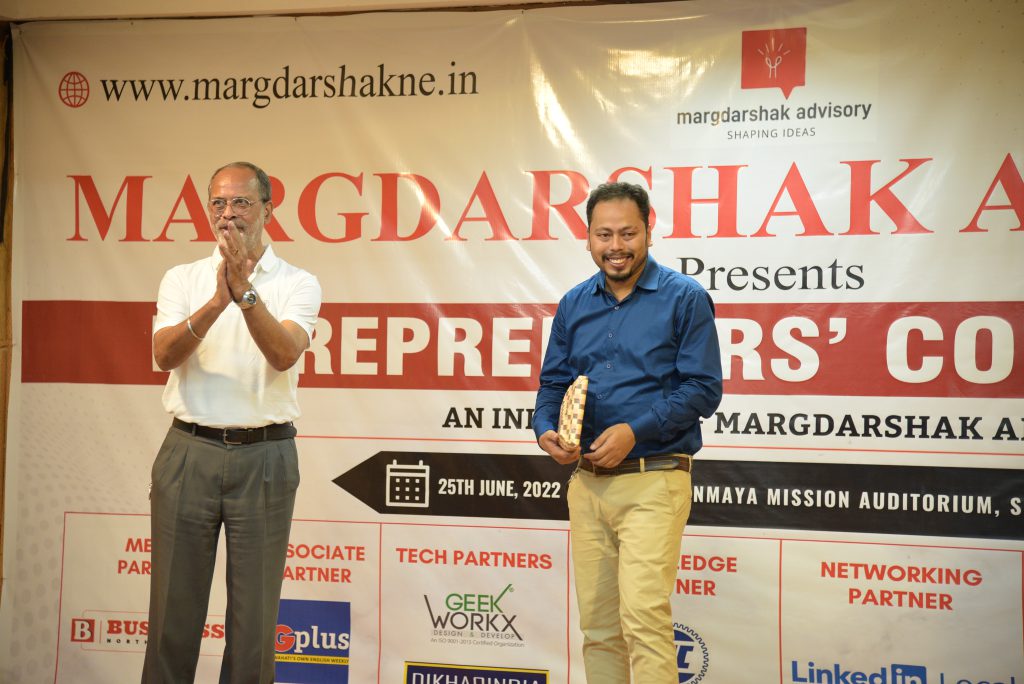 The event drew a diverse audience from industry associations, incubation centres, eminent academicians, market experts, fundraising organisations, and key government officials such as Shri S. K. Baruah, Executive Director, NEDFi, Mr. Pradeep Nath, Deputy General Manager, SIDBI, Dr. Sukumal Deb, Deputy Chief Executive Officer, KVIC, and Mr. Manoj Das, Managing Director, NERAMC, Shri S. K. Baruah, Former Managing Director, NRL, Shri Abhijit Baruah, Chairman, CII, NER, Shri Pabitra Borgohain, President FINER, Shri Panamb Mazumdar, Dy. Director, ICC, Shri R. K. Joshi, Former President, FINER, apart Advisers, Mentors, empanelled Professionals of Margdarshak Advisory and had interacted with entrepreneurs present which was effectively moderate.
A Memorandum of Understanding (MOU) was signed between the Jorhat Hub and Margdarshak Advisory to promote their incubation centre as an important part of the future mission. In addition, ICC stated that an agreement with Margdarshak Advisory will be signed in the near future. The Dy. CEO of KVIC emphasized the critical need for organizations such as Margdarshak Advisory to implement a number of government-sponsored training programmes for aspiring entrepreneurs.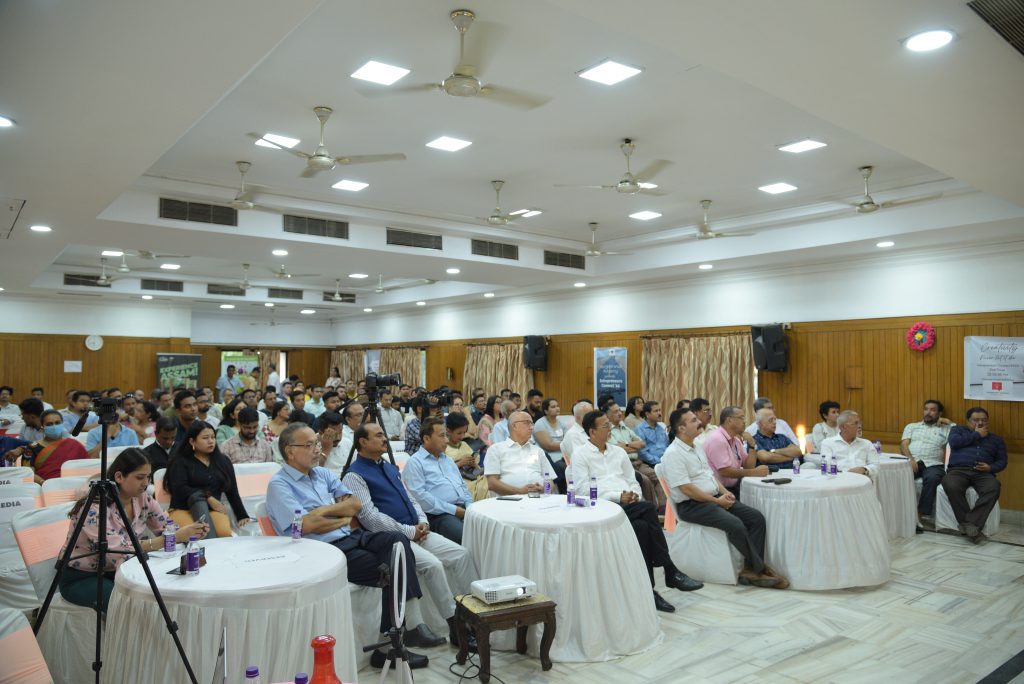 With this program, Margdarshak Advisory believes to be a trendsetter in this much-needed approach of directly connecting the entrepreneurs to various stakeholders, which would ultimately act as a catalyst to accelerate all entrepreneurship-related activities.
In his closing remarks, Shri Pranab Kumar Sarmah, Managing Director, Margdarshak Advisory, spoke about specific future action plans such as the "Investment Summit," which establishes proper linkage between big investment players in the country and needy entrepreneurs in NER, "CHINTON SUMMIT" on the need and importance of "Entrepreneurship Education," which refers to National Education Policy (NEP). He also thanks all of the stakeholders, sponsors, various partners, and aspiring entrepreneurs who helped make this possible.
Margdarshak Advisory is a consulting firm headquartered in Guwahati, India. It was formally launched in 2019 at the Taj Vivanta in Guwahati. Mr. Pranab Kr Sharma (Managing Director), Dr. Sriparna Baruah (Chief Advisor), and Mr. Amit Kr Jain make up the team (Chairperson). The platform has over 200 members, including advisors, industry and funding agencies, accredited professionals, and fellow entrepreneurs. It aims to strengthen the link between the various entrepreneurial stakeholders through Entrepreneurship Development Programs, Catalyzing Handholding Initiatives, Start-up Mentoring, and Fund-Raising Assistance.