Guwahati: National Bank for Agriculture and Rural Development (NABARD), extends an amount of Rs. 39,636 crore credit potential for Assam for financial year 2023-24. This is 9 percent higher than the previous amount.
According to media reports, out of the entire projected credit potential, as much as Rs.19,983 crore, which is 31 percent of the total amount is towards agriculture and allied activities.
Moreover, credit potential of Rs. 14,728 crore (37 percent) has been projected towards the MSME sector, while credit potential for Informal Credit for SHGs/JLGs has been pegged at Rs. 1,777 crore. On the other hand, Housing and Education Sector has been projected at Rs. 2,805 crore.
Assam's Governor Prof. Jagdish Mukhi graced the State Credit Seminar as Chief Guest and presided over the session.
Mukhi, in the State Credit Seminar, while addressing the stake holder said that the Potential Linked Credit Plans (PLPs) were prepared by NABARD for every district in the country since late 1980s. The objective is to assess the exploitable potential through credit dispensation by banks throughout the districts and throughout the State of Assam.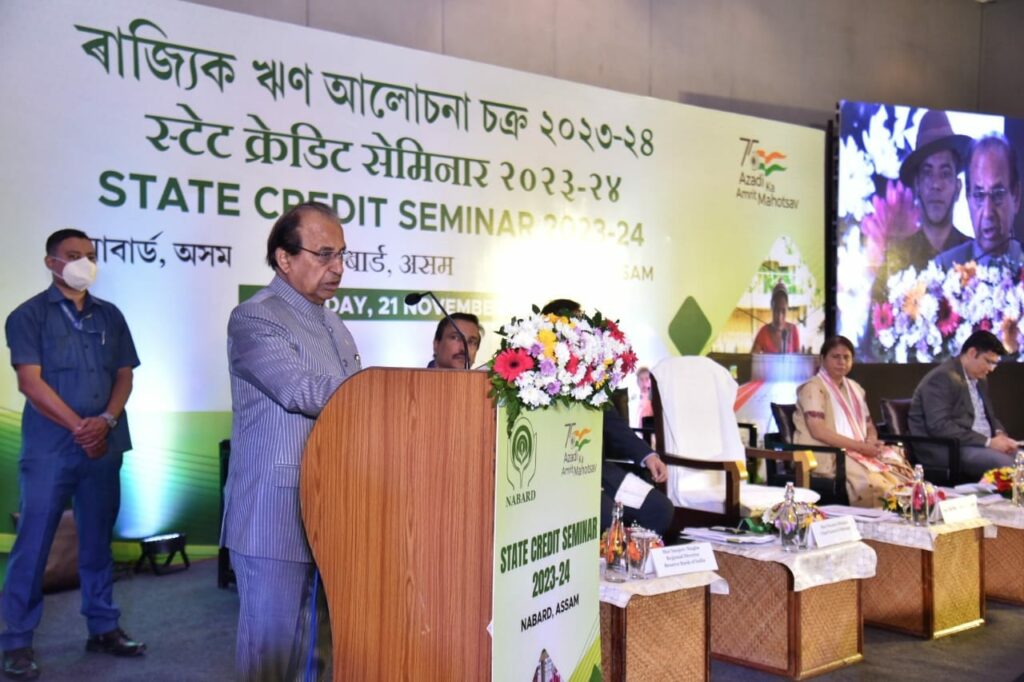 As a credit planning document, it has been focusing on mapping of the sector-wise, activity-wise, overall potential for the absorption of credit and provide an overview of the agricultural economy of all the districts. The State Focus Paper is expected to act as an input for the credit and infrastructure planning by bankers and State Government to prioritize allocation of funds for development.
It is to be mentioned that the Governor highly praised NABARD for methodically mapping available exploitable credit potentials encompassing all priority sector activities of the State's economy.
ALSO READ: COAI urges FM to cut license fee, waiver of customs on equipment for 5G rollout