Guwahati: NorthEast is a home to many natural and raw resources with a huge potential to be developed and turned into a sustainable business.
And the need to commoditize such items has become the most prioritised as the sustainable business has boomed creating alot of scope for growth.
Entrepreneurs are now creating sustainable business by using the raw materials like bamboo, jute, water hyacinth, and fibres.
Banana fibre is one such fibre that is widely available in our country. In comparison to other plants like bamboo and jute, bananas require less upkeep and grow faster. Banana plants are widely available, but most of us simply use the fruit they produce and neglect to make use of the entire plant.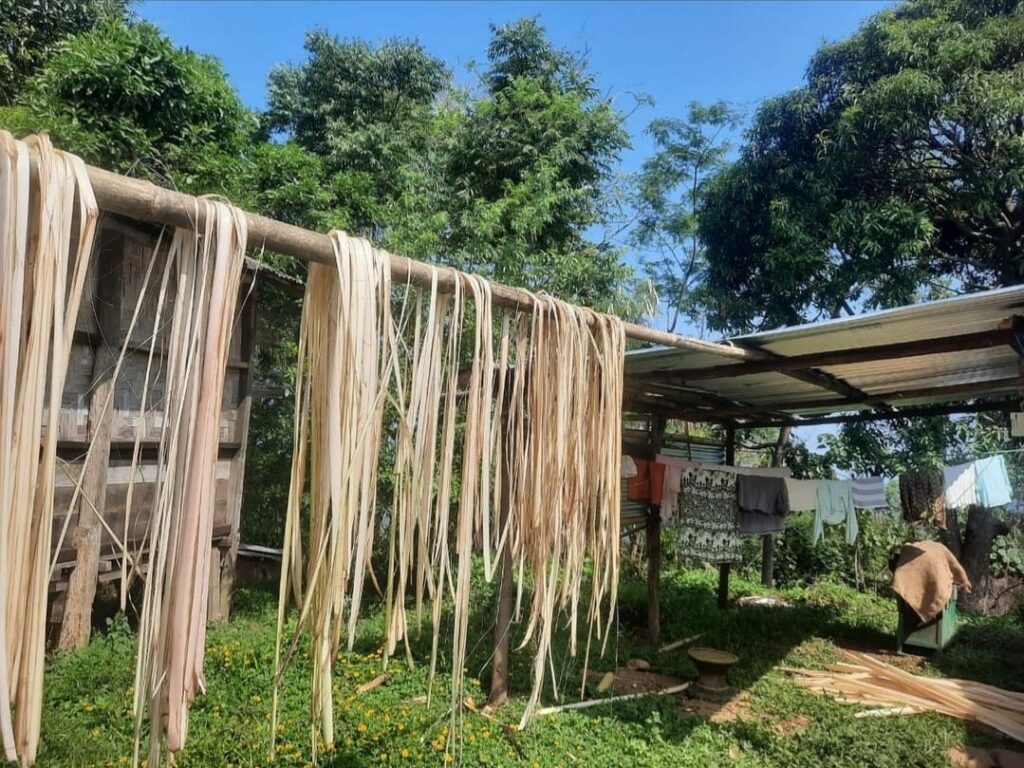 The Banana Co was started by two Nagaland couples, Nengnaithem Hengna and Captain Tanay Maben. The Founder-duo began their research and development efforts when covid was suffering.
The goal of the two co-founders was to pick a crop whose potential could only be partially realised. "We initially discovered bamboo, but the turnaround time for bamboo was 4 to 5 years, and when we conducted a bit more study for a quicker turnaround time, we learned about banana," Maben said in a statement to Business-Northeast.
Bananas are more than simply a fruit, as each of the co-founders discovered after conducting further study. The banana's leaves, faux stem, and fibre are all edible and helpful elements.
The Banana Co. creates useful and handmade items out of bananas.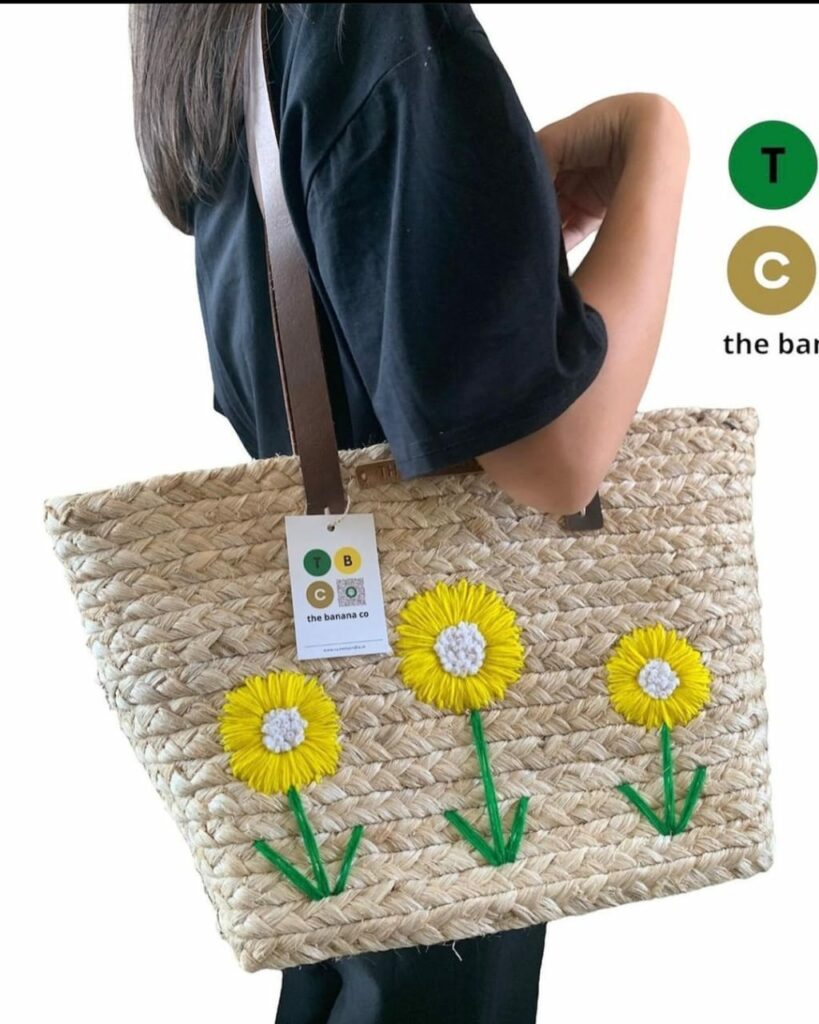 The initial investment made by the two founders was Rs. 20 lakh, the majority of which was used to purchase a plot of land that was more suited for the growing of bananas. Currently, there are approximately 1000 banana plants in the region. Additionally, they purchased a few equipments for extracting banana pulp.
It was then that Maben learned that bananas are a fairly low care crop: "Being in the army, I had gone through the up and down hills of Nagas so I totally understood the tapestry," she added.
The pseudo stem, which resembles the banana's trunk, is utilised to make items from bananas. Banana fibre is taken out of the pseudo stems and used to make items by removing the bark from them.
The Banana Co. is utilising the adaptability of banana fibre to the fullest extent possible. They manufacture everything from paper to handicrafts, in addition to bio-fertilizers. They produce planters, baskets, coasters, bags, and other handicrafts.
All of our goods are handcrafted by regional craftsmen who help them support their way of life.
Simple coasters are priced at Rs. 300, while home utility goods range in price from Rs. 1200 to Rs. 1500 per unit. They also produce a broad range of other goods, such as rugs and carpets, which range in price from Rs. 8000 to Rs. 12000 and depend on the size, design, and level of complexity used by the craftsmen.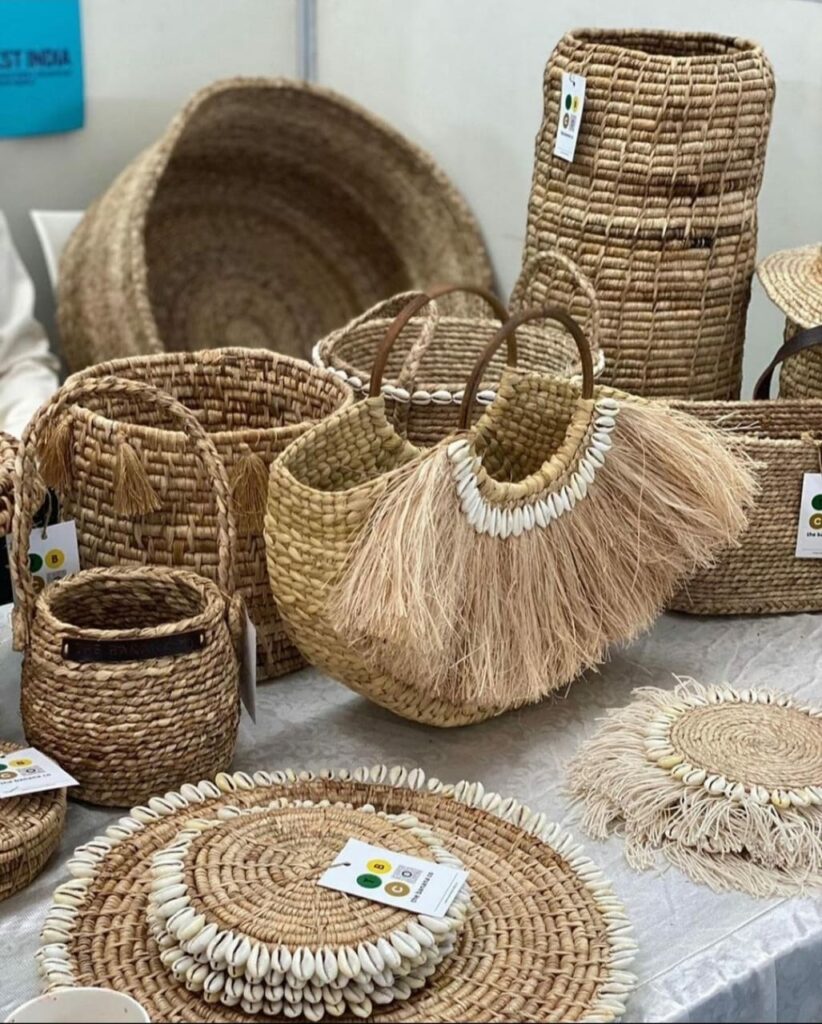 Speaking to Business-Northeast, Maben stated, "We have been successful enough to have CSR projects of our own before the conclusion of one year and we were also able to execute one project with Assam Rifles. Moreover, they were successful in obtaining agreements with Reliance, and as a result, their goods are also sold at Reliance stores. They exhibit as well and are currently concentrating on exporting their goods.
ALSO READ: Gujarat becomes first state to provide Jio True 5G in every district