Guwahati: Guwahati gets a new pizza cafe – "Smoky Crust" within the busy lanes of ganeshguri-zoo road lane. The owners Parishmita Kashyap and Swagata Bharali have come up with this idea of opening up the pizza cafe serving smoky pizzas baked in the oven with some really quirky names.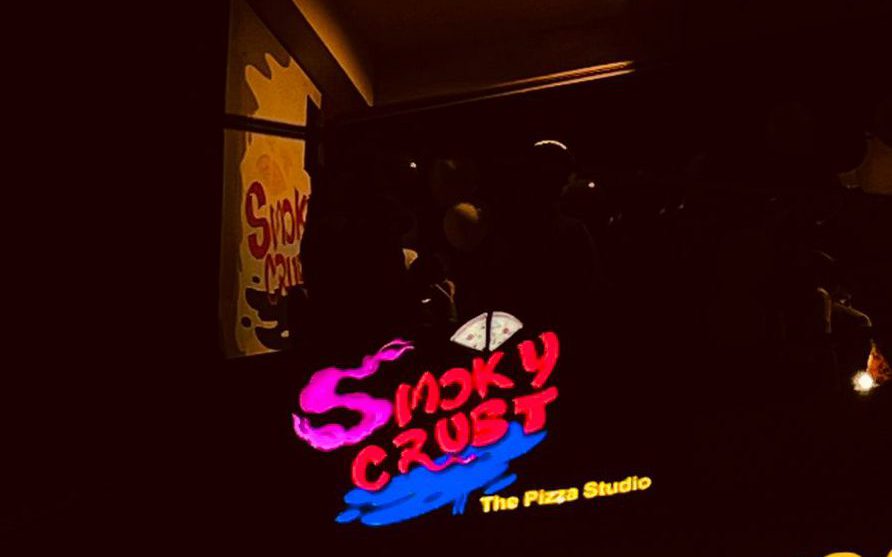 Smoky Crust is a tiny space with an ambiance calling out pizzas with a different taste than usual just like the names. The Pizza studio got launched on the 23rd of January. The place is just opposite the Sunderpur branch of Punjab National Bank.
It had an investment of Rs. 2.53 lakhs at the very first stage, as the owners mentioned it to Business-Northeast.
While speaking to business-northeast, the owner also mentioned the love triangle pizza, which is a specialty to their pizza studio, which will have different toppings on two slices each of the pizza.
Initially, their idea was to come up with a tea cafe with the oven-baked pizza, but due to lack of space, they dropped the idea for now and found this amazing little space perfectly fit for a pizza story. But they informed that this space will be their main branch now and have plans to bring up a chain here with the hopes of further expansion if all goes well. As of now, they have a small team to handle the cafe and are expecting a good number of visitors who would love their oven-baked pizza.
It's a must-visit place for all the pizza lovers as they are with a unique bunch of menu, serving oven-baked smoky pizzas with a thin crust and a specialty of their cafe waiting for everyone.