Guwahati: Oil India Limited chairman and managing director S C Mishra today said there is no shortage of fuel in the country. Speaking exclusively to Business Northeast, OIL CMD S C Mishra, who was in Guwahati today on the occasion of the setting up of a Guwahati Office of Oil India Limited and Skill Development Institute,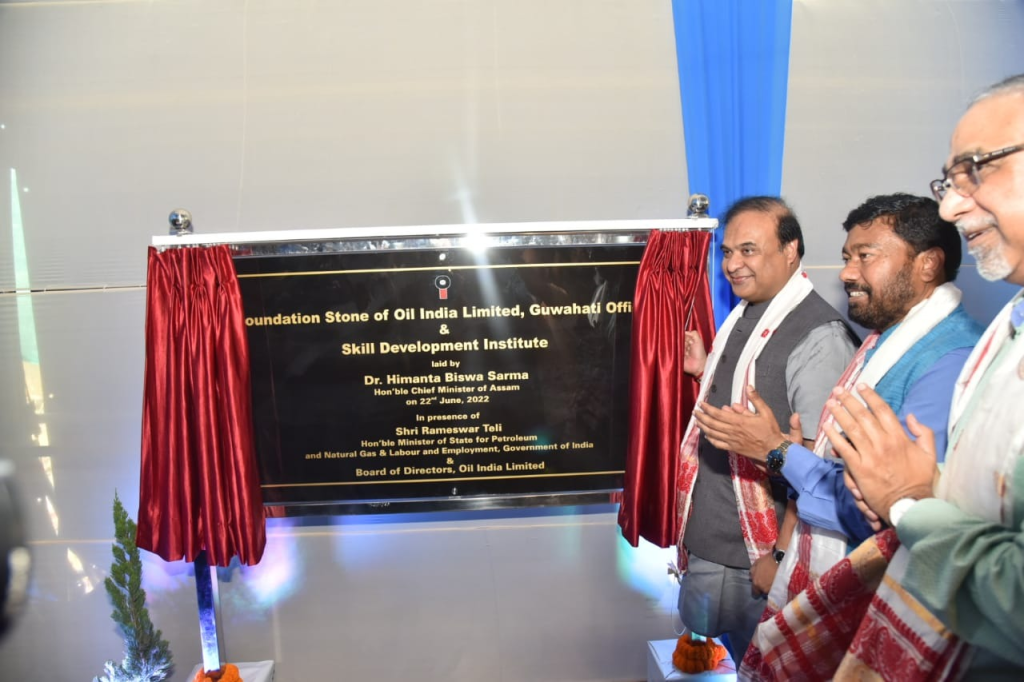 Assam chief minister Dr. Himanta Biswa Sarma, Union Minister of State for Petroleum and Natural Gas and Labour and Employment Rameshwar Teli, Director (Finance) of OIL Harish Madhav, Director (Operations) Pankaj Kumar Goswami, and Director (Exploration and Development) Manas Kumar Sharma were present on the occasion.
"Nobody has control over prices." And we have not taken any action in this regard till now. It depends on the marketing companies. However, there is no shortage of fuel in India to date, "Mishra told BNE.
In fact, the petroleum ministry has also said the production of petrol and diesel in the country is sufficient to take care of any demand surge. " This unprecedented growth has created temporary logistic issues at the local level," the ministry said in a statement.
Oil India Limited conducted the foundation stone laying ceremony with the unveiling of a plaque for the construction of its Guwahati Office and Skill Development Institute at Bamunimaidan, Guwahati.
The plot of land where the construction of the buildings will be done was allotted to Oil India Limited by the Government of Assam through a long-term lease. The process for setting up a Guwahati office of Oil India Limited and a Skill Development Institute has started in right earnest and pre-construction activities have been completed to a large extent.
Mishra said it will take a minimum of 3 months to set up the Guwahati office, although we will do our best to complete it before that. "Tender for construction has already been floated and it will take about 2-3 months to finalise and construction will start soon after," he said.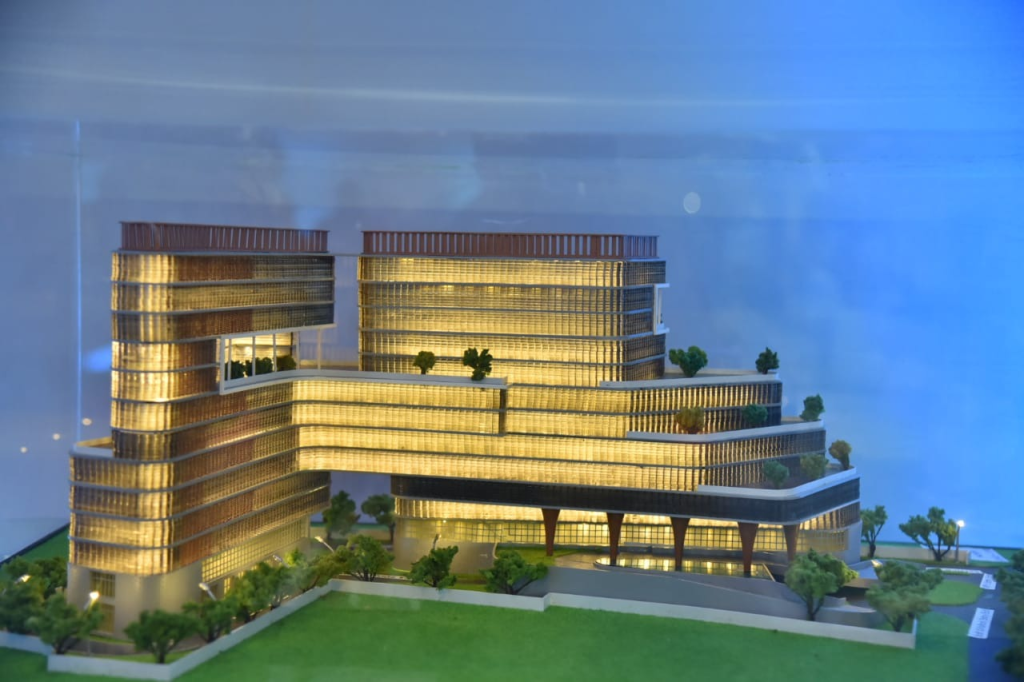 On the Skill Development Institute, Assam Chief Minister Himanta Biswa Sarma said the new initiative will not only expand OIL's business but also create skilled youth to aid economic growth and ultimately help realise PM Narendra Modi's dream of a Skilled India.
Oil India Limited (OIL) said that it already has a presence in Guwahati with its Pipeline Headquarters being in Narengi, Guwahati, and the establishment of the Guwahati office at Bamunimaidan is expected to further enhance the presence of Oil India Limited in Guwahati.
Likewise, the establishment of a skill development institute at the same location is also expected to provide ample opportunities for local youths to develop skills in various trades, thereby making them employable. This is in addition to the other skill development institutes operated by the company in and around Guwahati," it said.
Mishra said the future plans of the company for City Gas Distribution (CGD) projects are bright.
Oil India Limited and GAIL Limited have already partnered with the Purba Bharati Gas Pvt. Ltd. (PBGPL) and the Assam gas Company Limited has already started laying some pipelines for the CGD project, and one CNG (Compressed Natural Gas) station is expected to start by October or November this year.
Assam Gas Company has got one district for laying pipelines after bidding. "Oil is entering Tripura also with CNG pipelines," he said.
On diversifying into the renewable and alternate energy sectors like wind and solar, he said: "We have already installed over 180 MW of wind energy projects and 14 MW of solar energy projects." We are working towards a green hydrogen economy that will benefit the environment. India's first 99.999 percent pure green hydrogen pilot plant was installed at its Jorhat Pump Station in April this year.
On its highest ever quarterly net profit of Rs 1,630.01 crore for the January-March quarter, Mishra said the company had given out very good dividends last year. We rolled out Rs. 15 per share as a dividend.