Guwahati: North Eastern Tea Association (NETA) hosted a program to commemorate the 200 years of Assam Tea in Jorhat on January 7.
The program was addressed by Kamal Jalan, Chairman NETA. On the account of 200 years of Assam Tea, NETA has launched a "Tea Academy" with Manoj Jallan as its first Director. The Tea Academy will carry out long term and short term courses to create trained manpower for the tea industry.
A Large number of tea planters gathered in the program with great enthusiasm to celebrate the first event of 200 years of Assam Tea.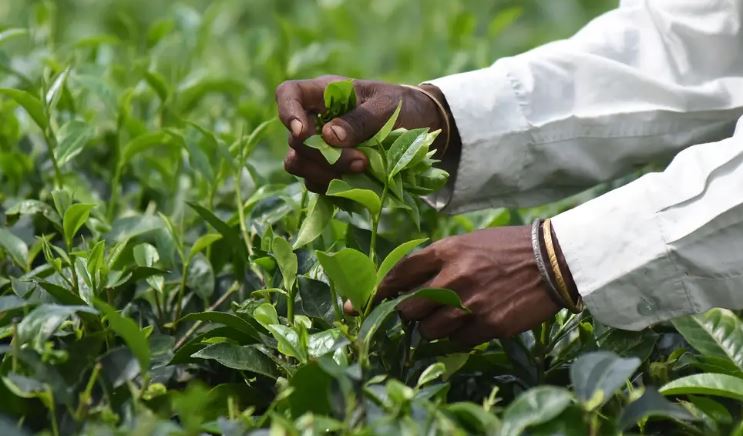 At the porgame, NETA published a series of book- "Genesis of Assam Tea Industry" written by Arup Kumar Dutta, released by Swapna Sarmah and Bidyananda Barkakoty, both belonging to one of the oldest tea planters' families of Assam. Genesis of Assam Tea industry is virtually the genesis of Indian tea industry since Assam is the birthplace of Indian tea.
"Two hundred years of Assam Tea 1823-2023: the genesis & development of Indian Tea" written by tea researcher and writer, Dr Pradip Baruah, released by Prabhat Bezboruah, former Chairman of Tea Board and Tea Research Association (TRA) along with Chairman, Vice Chairman and many other past chairmen of Assam Tea Planters' Association (ATPA), Bharatiya Cha Parishad (BCP) and North Eastern Tea Association (NETA).
"This book is a comprehensive account of the tea industry of Assam and India for two hundred years since the discovery of tea growing wild in Assam, in 1823 by Robert Bruce with the help of Maniram Dutta Baruah. It also has the complete chronology of two hundred years of the tea industry from 1823 to 2023. The book also carries a message from Chief Minister, Dr Himanta Biswa Sarma", said Bidyananda Barkakoty, Adviser, NETA.
Dr Nirmal Kr Sahewalla, eminent Doctor and owner of the historical Jaipur Tea Estate (in Assam); O.P. Gattani, author, philanthropist and owner of Bokakhat Tea Estate; and Ashish Shah of Amit Ashish Enterprises which is one of the oldest tea buying firms registered at Guwahati Tea Auction Centre (GTAC) were among the few attendees of the ceremonical event.
ALSO READ: PM to launch world's longest river cruise on Jan 13 from Varanasi: Sonowal