Nemcare Hospital (North East Medical Care and Research Centre Private Ltd) is a known name in the medical sector of Assam. Established in the year 2001, Nemcare has spread its name and fame across Assam and the Northeast of India through its dedicated work for providing good quality medical treatment for the people. Business-Northeast brings forth an exclusive interview with the man who laid the foundation and has been running this entity to its glory, Dr. Hitesh Baruah, MD, the CMD of Nemcare Hospital Pvt. Ltd.
Nemcare has completed 2 decades of its existence. How would you define the growth that must have occurred in your hospital vis-à-vis the entire medical sector since Nemcare's inception?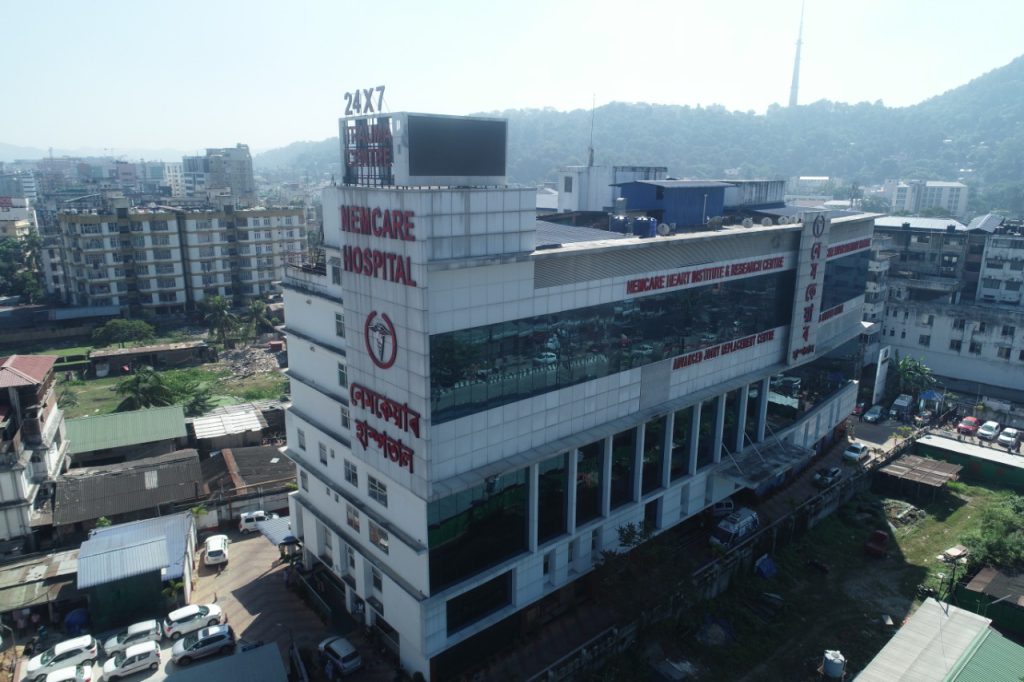 When we compare the Government and private sectors, the primary aim of both entities is to treat the patients, but, the strategies used by both the sectors are completely different. In the Govt sector, the patients below the poverty line get treatment for a comparatively lesser cost than in the private sector. But the same line of people has to come to the private sector in search of quality treatment which is at times unavailable in Govt hospitals. However, statistically, now the Govt hospitals have also started providing a lot of facilities which has inclined the preference of people towards choosing Govt Hospitals. Having said that, there are certain rules one has to abide by in Govt sectors, due to which at times, treatment gets delayed. For example, suppose a woman is suffering from cancer. In a Govt hospital, the process gets very lengthy which might cost us her life. But in the case of private hospitals, immediate treatment is provided. It can be seen that the situation is improving in Assam now, however, we have a long way to go, in order to be able to provide all kinds of treatment under one proof.
2. Being a private hospital, what are the problems that your entity faces in lieu of the medical costs? What steps have you taken to surpass these problems?
There are three types of patients. The patients who are financially secure and come to us for hassle-free and quick treatment. Then there are patients who have invested in insurance and thus expect hassle-free quality treatment. And then there are patients from a financially low background, who at times have to sell their lands to afford quick and quality treatment. From my 20 years of experience, I can say that it is our social responsibility to provide proper treatment to patients, regardless of which category they fall into. The purpose of starting this multispecialty hospital was to make sure all category patients get quality treatment at an affordable cost. But, unfortunately, that did not serve the purpose. If the issue is severe then at times we also have to send patients outside for proper treatment.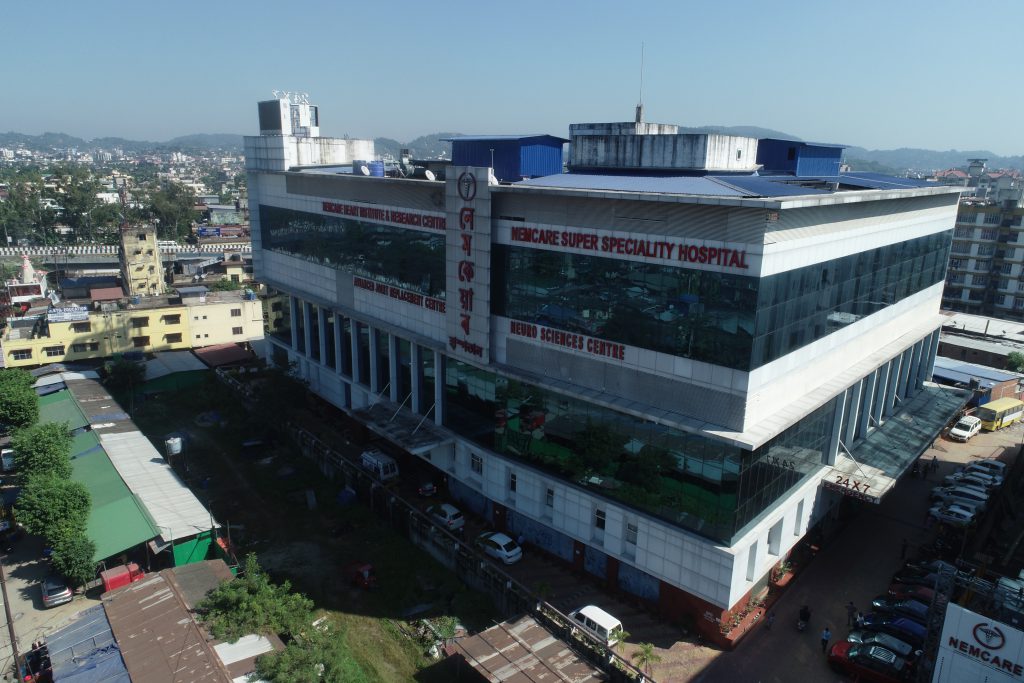 Because of this, our catchment area is very limited, though the cost of equipment is equal at all places. Even if we invest in big machines such as MRI machines, Endoscopy machines, CT Scan it would cost the same amount here as much it will cost in any other city. But it is doubly difficult for us to reach a breakeven point compared to hospitals in a metro city. If a hospital in Mumbai takes 2 years to reach the breakeven point, we probably would require 5 years.
Another problem we face is that Assam has many talented doctors and medical technicians. But they are all scattered across the world for better pay and opportunity. We are losing such valuable human resources due to a lack of infrastructure. Thus, I planned to open a Super-speciality Hospital, which will provide high-class infrastructure including opportunities. Through this, I plan to retain the best doctors from Assam, who can help me treat our patients effectively. And in turn, they would not feel like going out of Assam for treatment. My target patients are not those who are financially able because they can choose to go to any hospital in the world. My targets are the middle class and lower-middle-class people who face a lot of trouble traveling to another place and further incur their treatment expenses.
3. Does Nemcare have any schemes available for people belonging to a lower financial background to get a good quality medical treatment?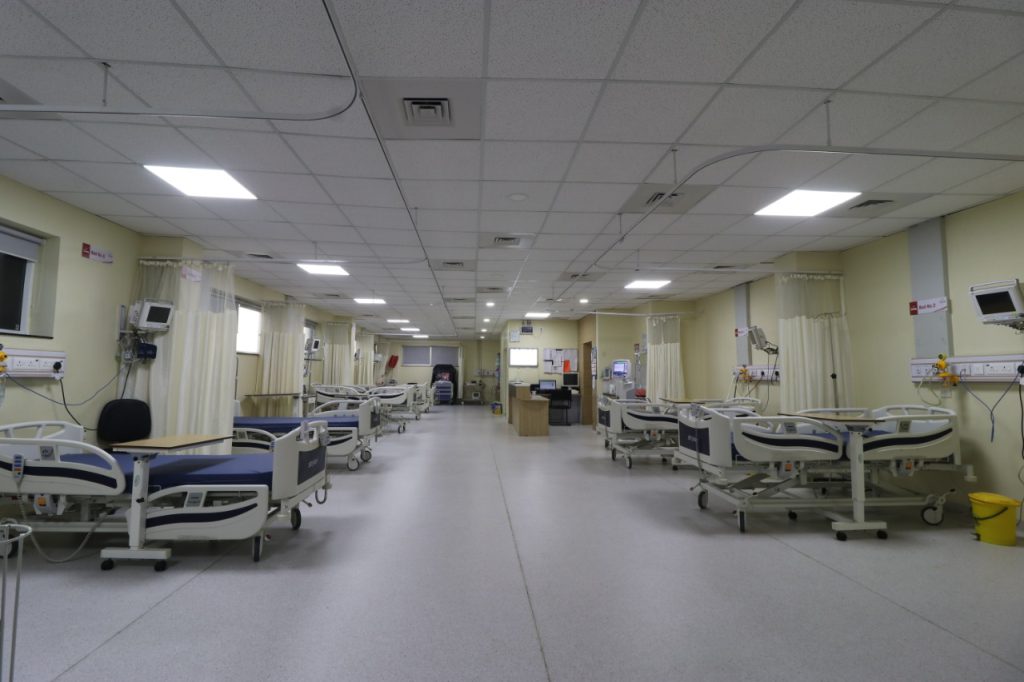 Here we treat all our patients like family, sometimes we deduct the medicine charges, bed charges, or even doctor charges of the patients when they cannot afford it. Recently, we have introduced privileged cards under various categories. Based on the cards, the patients will get added benefits including discounts when they come here for treatment. Moreover, I personally suggest people use a portion of their savings through the discount given, into a media claim or any health insurance package. I want to make people aware that health insurance plays a very important role in getting a good quality yet an economic treatment. Small investments in the present can help them save a huge amount of money in the future.
4. Would you be able to give us an approximate figure of your last FY's turnover? What CSR activities are taken up under Nemcare?
Currently, the daily turnover from all the companies is approximately INR 7.6 CR annually. The Multi-speciality Hospital is now profit-making, however, the Super-speciality Hospital itself is a 100 crore project and it would take almost 2 to 3 years to reach a breakeven point. But as I said, currently we are not focussing on making quick money. Our first motive is our social responsibility towards the people. Even if it takes a little time for us to reach a profitable stage, we will patiently wait.
We do have a dedicated CSR fund through which we direct to a trusted NGO called Arto Sewa. The funds are used for medical treatment and student loans of the underprivileged people of Assam.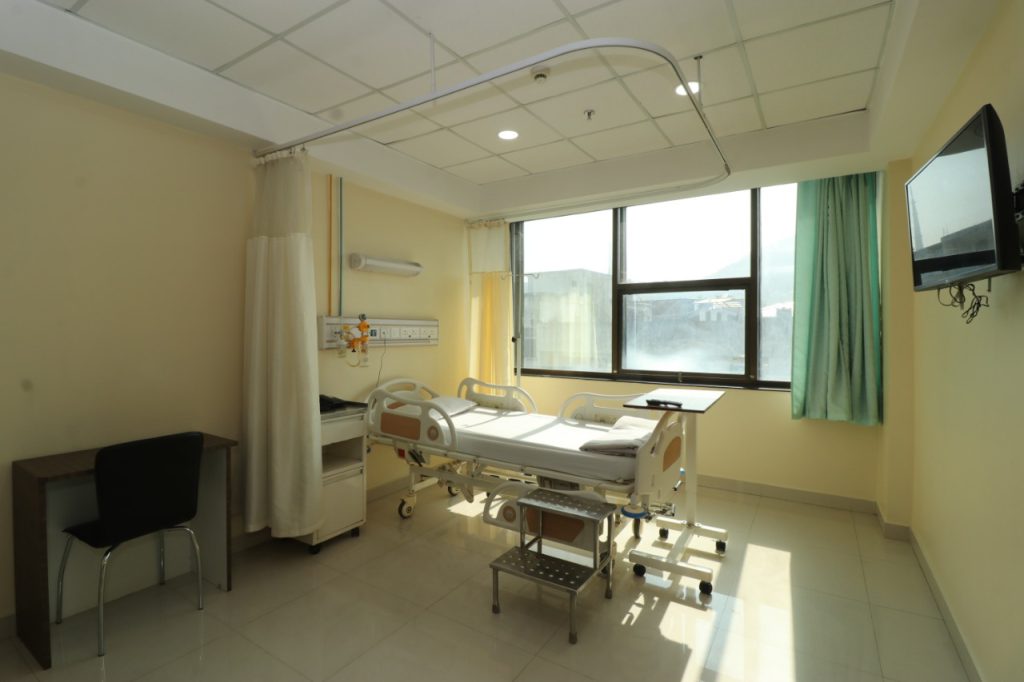 5. How would you define Nemcare's contribution towards the upliftment of the economy of Assam?
At first, the Northeast Medical Research Centre, which is known to the people of Assam as the Nemcare Multi-speciality Hospital, was established 20 years back, with 20 beds. Eventually, it led to 50 beds and now there are 100 beds. After that, the new Super-speciality Hospital with 200 beds known as Nemcare Hospital Private Limited was established. Recently, under the parent company of Nemcare, a Multi-speciality hospital at Tezpur with 100 beds was set up. Along with this we also established an Institute at Mirza which offers all the paramedical courses as B.SC Nursing, D.Pharm, B.Pharm, etc. Through all these establishments, Nemcare has nearly 2000 employees currently working under me. Directly or indirectly Nemcare is helping 2000 families, which needless to say is contributing to the economy as well.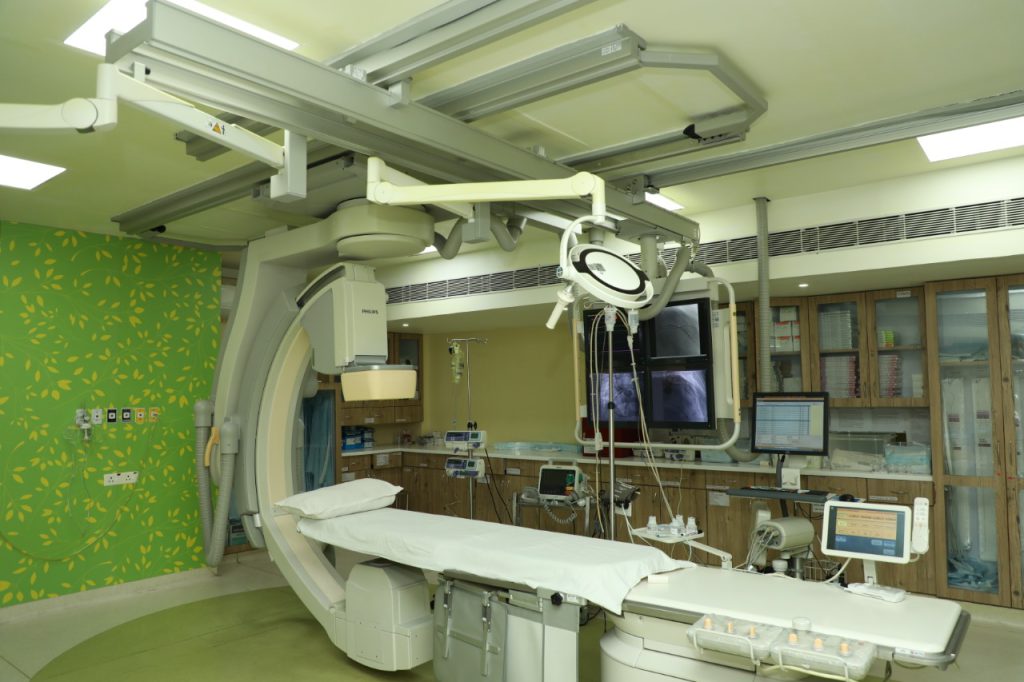 6. The pandemic has brought a new rush in the medical sector in the last 2 years. How would you put Nemcare's position in the market with the current turn of events?
A common misconception has been formed among people that the medical sector made a lot of money during the pandemic. Through this medium, I would like to clarify that the pandemic was as hard on us as it was on the other sectors of the world. We too went through a huge loss. The cost factor to treat a covid patient is very high which our patients, here especially, fail to bear. The initial fund required to treat a covid patient was around 10-25 lakhs. The doctors that are treating the covid patients need a proper PPE kit and after treating a patient the doctors need to go under a quarantine period for 14 days. The hospitals need to bear the cost of those 14 days. During the pandemic, we were only working to fulfill our social responsibility and save our people. We have created a separate unit for covid patients with different doctors, nurses, and technicians and we are paying them extra as they are working in a life-threatening situation. We are still under loss which has just set us back in our progress, but I am sure we will come through soon.
7. What would you say is the USP of Nemcare Hospital? What does Nemcare offer for the betterment of the people of Assam and beyond?
The ICU of Nemcare is one of the world's top-class ICUs with three DMs who are all passed out from AIMS. After two or three years, we aim at making our ICU to be one of the best critical care units in North East, India. Our Cardiology department is very strong in our Super-Speciality hospital. We have the best machines and the best doctors here in that department. Our Neuro Department and Orthopaedics Department are also very good. We have higher-end OTs here equipped with the best machines for all kinds of treatments. We have a very strong and best gastro team which has a really good name in the Northeast.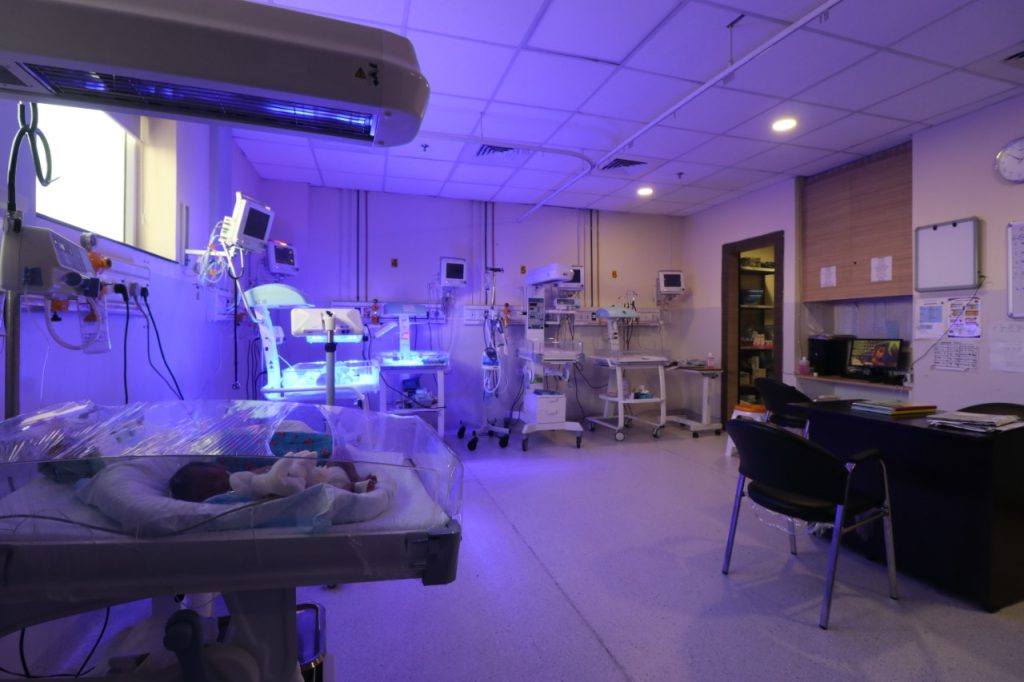 Further, I plan to open a network critical care unit. The primary workstation unit will be here and other hospitals will be tied up with us. We will be in-network with them and the first aid treatment will be done there and post that the patients will be sent here via a well-equipped ambulance. It is already in progress and within a year we are expecting to complete it. If we do this, then in case of absolute emergencies across the state, there will be the provision of quality first aid treatment for patients in need. If the issue gets resolved on the spot then valuable lives can be saved. And if required, they can be brought to us after the first aid treatment which will buy us some time to look into the matter.
8. What is your vision with Nemcare Hospital? What are the future plans for your entity?
My vision is not just with Nemcare, but for the entire medical fraternity of Assam. People here prefer going outside for treatment by spending a fortune. And similarly, people from outside never think of coming to Assam for treatment. I would like to change the narrative. I want to create a space where people get all types of treatment under one roof. I want to have the best doctors work here and provide them with world-class infrastructure for the same. My aim has always been social responsibility. And in lieu of that, I want people of Assam and the entire Northeast to feel that they have a good medical facility available here and thus do not have to resort to going to other metro cities across the country.
Next in line, we are planning to make a Cancer Hospital on the same campus. This hospital will have a dedicated Oncology and Radio Therapy Department. Cancer treatment is available in Assam, the Government has brought in many facilities for cancer treatment. However, due to over-crowding, the facilities cannot be utilized to the optimum level for maximum reach. Our plan is thus, to provide a full facilitated space for cancer treatment under the same roof as the Super-speciality hospital so that we can give an all-around service to our people. The idea behind this plan is to make sure that no one from the Northeast has to consider going to higher-end hospitals in other metro cities for such treatment, to be able to make them stay at the comfort of their own home in between their own family and culture, through their tough times.
Making money is never the aim, I believe, whenever a person has the intention of goodwill, a positive result to help the person proceed in the goodwill will find its way back. I look forward to the same.
Business-Northeast is very happy to be able to share such inspiring viewpoints of Dr. Hitesh Baruah. We wish you the best for Nemcare's success and growth.