An Exclusive Interview
The most promising cement manufacturer in North East India, TOPCEM Cement, is now the leading brand. How about briefing us about its journey into the market from the beginning?
Meghalaya Cements Limited is a large, fully automated, integrated plant located in Meghalaya, on national highway 44, in Village Thangskai, East Jaintia Hills, with a capacity of 2600 tons per day. Since 2006, Topcem Cement is being manufactured at split locations in Meghalaya, Amingaon, and Nagaon, covering the entire North East. Topcem Cement started its journey with a promising note of having the best professional team in production, logistics, sales & marketing, and other respective areas. It started selling 4 lakhs tons annually, and at present, Topcem cement sells more than 1.2 million tons, with future plans to increase the capacity further. As a market leader, Topcem Cement has always been able to provide the best product and never compromise on its quality and services in the market.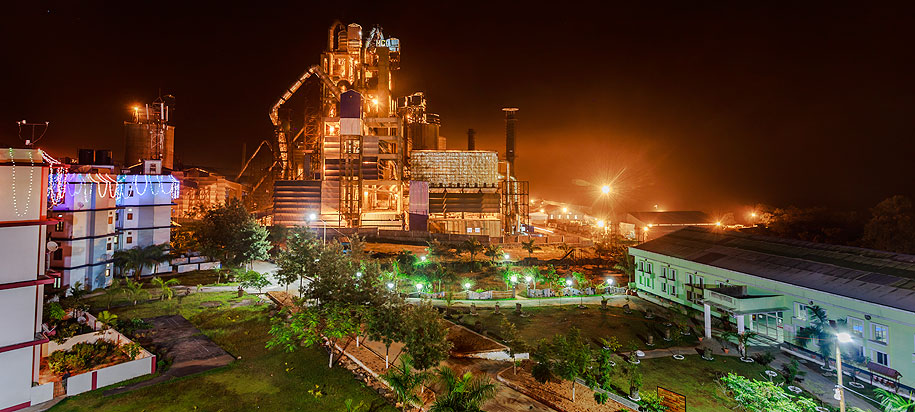 2. Considering its strong vision, how does TOPCEM strive to uphold its best quality towards the betterment of North East India in terms of technology and market?
Topcem Cement has a strong vision for society at large. Topcem cement delivers sustainable concrete-based solutions that can overcome all the challenging conditions. Constant innovation and upgrading the plant and machinery with the changing times have raised the sustainable bar. Our vision is to provide better customer service, and continuous development, and to ensure sustainability and integrity.
3. Over the years, TOPCEM has established a firm brand value in the entire North East. What made it a promising brand among the other competitive brands in the Northeast?
Over the years, Topcem Cement has established itself as a firm brand in the entire North East in spite of a highly competitive market. This has been possible because we have been using the best technology for manufacturing the best quality products, both as PPC, OPC, and especially for Dhalai, SOLID DHALAI CEMENT (SDC). We have also maintained a good network of Dealers and Sales Promoters. We are thankful to all the Engineers and Contractors for supporting us for consecutive years.
It will be biased if we don't mention the support we have received from sub-dealers, petty contractors, and Masons. They all have contributed to the growth of Topcem Cement.
4. Being the leading brand in North East, it is now spreading its wings to eastern markets as well. What more plans are on your page to strengthen your hold as the topmost manufacturer of cement?
We are totally committed to catering our services to the entire North-Eastern market. Our plan is to operate at 100% capacity at all times, which helps us to be competitive, and our objective is to increase our market share.
5. Keeping in view the brand value, the quality, and being leading the cement line, how it has been contributing towards the betterment and economic development of Assam in North East, in terms of employment and business market?
As the company is growing in size, the scale of employment is growing as well. At present, we are a team of more than 1300 employees working in different parts of the North-Eastern region. Creating new employment opportunities is a substantial way to contribute to the development of the society which in turn symbolizes the growth in business and market share.
6. Talking about the green policy as an initiative that has been incredible, as well as the CSR activities, what has been your involvement in it, considering the Assam Government?
Topcem Cement has always believed in paying back what it owes to society. We have an Annual Calendar of activities which we follow religiously every year. Beginning with the Bihu Celebration in various institutions like child care homes and old age homes, we have planted more than 100,000 saplings in various parts of the North East on World Environment Day. We have done nearly 140 cataract operations and more than 80 cleft operations for patients in Assam and Meghalaya. Blood Donation and Health Camps are a regular feature in the activity calendar of Topcem Cement. Different such social activities have been conducted in various locations of the North East Region.
7. What would be your say as a message for the people of Assam and its market scenario for the manufacturers and construction companies?
The products of Topcem Cement are designed to overcome the tough engineering challenges posed by the climate and seismic activities of the Northeast. Assembled with the choicest of raw materials and the best available technology, Topcem Cement is an innovative product that offers a unique blend of better workability, high compressive strength, and durability. Its unmatched product quality, sustainability, and initiatives have fostered the company's core philosophy of augmenting our society. We look towards the Construction Community and Companies to use our brand and avail the best services.