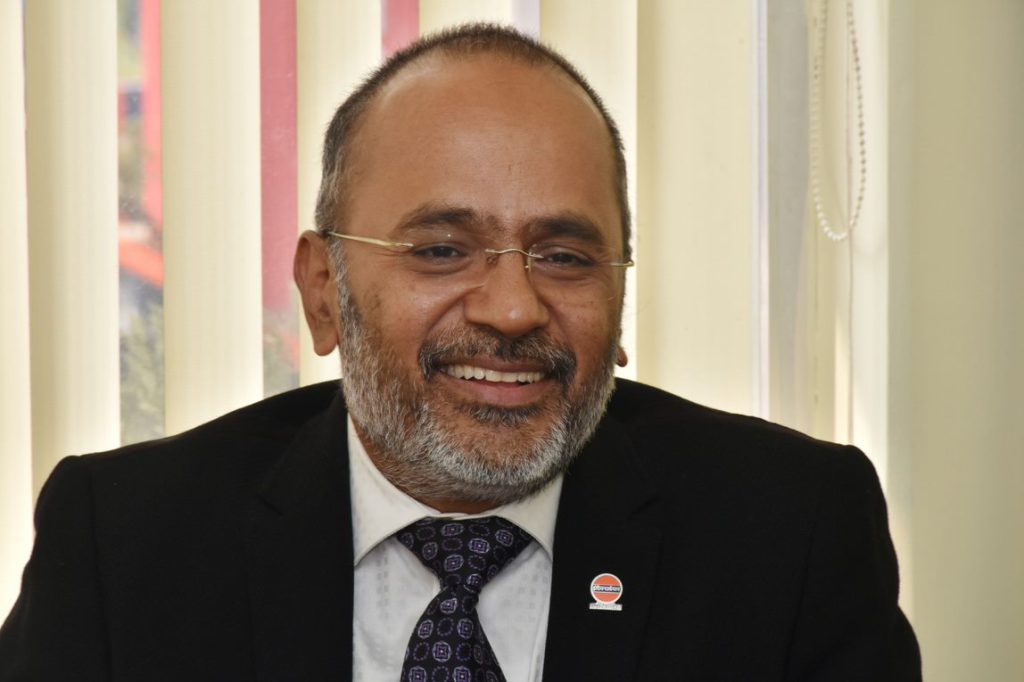 Recently, Hon'ble Chief Minister Dr. Himanta Biswa Sarma had mentioned that the economic future of Assam is bleak without contribution from the Oil sector. Hereby, can you shed some light on contributions made by IOCL so far in terms of uplifting the economy of Assam?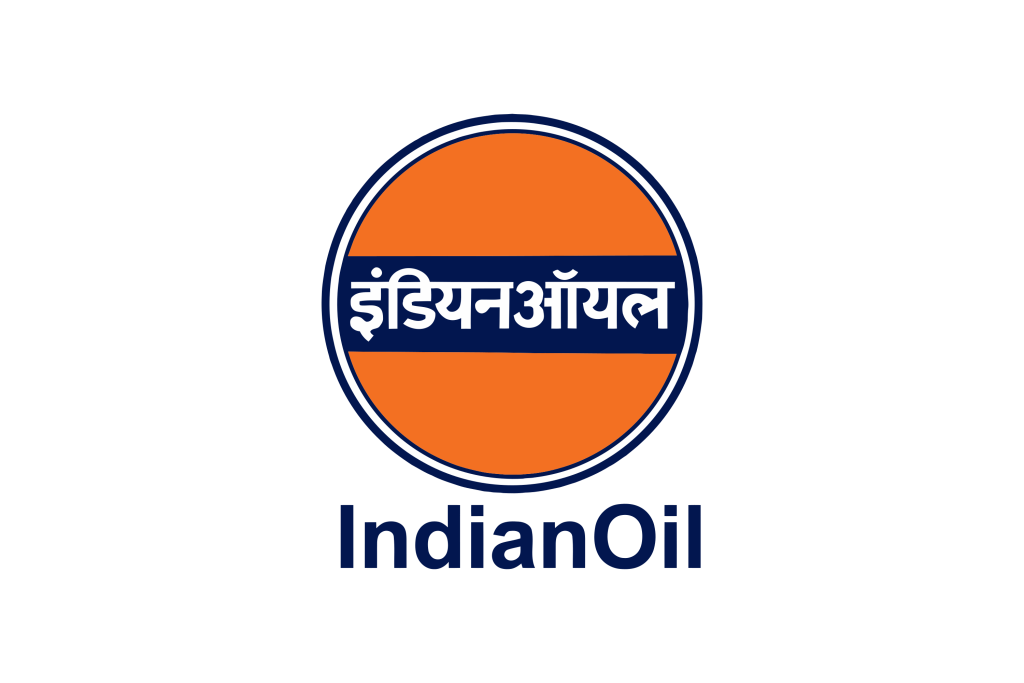 IndianOil has a big presence in Assam, which is undeniable. With 3 refineries – Guwahati, Bongaigaon, and Digboi, Iocl has extensive pipelines connecting the Northeast to the rest of the country, so that the amount produced here can be also used by the rest of the country. Apart from these, IndianOil has huge marketing set up with almost 1000+ petrol pumps, 800+ LPG distributorship, and SERVO Lubricants which are currently being sold through Servo Stockist for Automotives (SSA), Servo Stockist for Industries (SSI), and CFA's. These numbers are increasing by the day as IndianOil commissions over 100 greenfield petrol pumps every year. Since 2018, the network service of IOCL has increased by 25%. All this has been creating employment generation for ages, which is not limited to just petrol pumps but also allied services in the vicinity. Even when the construction of a petrol pump begins, entrepreneurs can take contracts for building the pumps. In the last year, 145 new entrepreneurs joined IOCL for such kinds of setups.
2. Assam Government has now invested quite a lot in the Oil sector to make Assam self-dependent on revenue generation. What is IOCL's vision for Assam? What plans are in the pipeline for future industrial growth?
People generally can be quite skeptical when it comes to measuring growth, especially with new things like alternate fuel and battery vehicles coming up. But then the projection of most studies indicates, the country's energy needs are going to double up by 2045. Right now the oil sector's contribution towards this energy basket is around 51%. By then, this contribution will go up to 58%. Thus it is undeniable that tremendous growth is going to happen and Assam will be an inevitable part of this growth.
As far as plans for Assam are concerned, last year alone, IOCL invested around INR 200 Cr in capital expenditure anticipating the growth story in Assam. Another upcoming project of IOCL has placed an investment of almost INR 500 Cr in Moinarband near Silchar, which will probably be commissioned by the end of this year. IOCL has also started expanding the capacities of its LPG plants. Earlier, when a customer used to place an order for an LPG cylinder it used to take about 10 days for delivery. Now, because of the infrastructure up-gradation and fresh investments, IndianOil can deliver the cylinders on the same day. This of course was not possible without the huge contribution of the IndianOil employees and Channel Partners.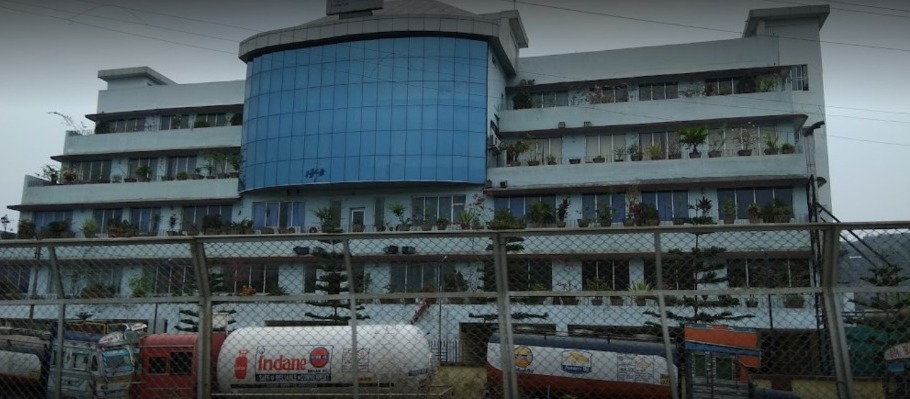 3. On similar lines, what are the plans of IndianOil with the whole of North-East? How does IOCL plan to take the stakes of Northeast forward in terms of industrialization, employment generation, and economic growth?
IndianOil has a lot of big-ticket investments coming up in the other states of the Northeast as well. In Tripura, IndianOil is coming up with a POL terminal, with an investment of about INR 350 Cr. Last month, a state of art LPG Plant was commissioned in Agartala, Tripura with an investment of INR 450 Cr. The capacity of this particular plant is sufficient to take care of Tripura's needs for the next 30 years.
Earlier, we had to import LPG all the way from Haldia, West Bengal. IOCL's cost in logistics itself is nearly 10% of the entire product cost, while the volume produced is just 3%. Thus, the cost of logistics in Assam, due to its geography, is 3 times more than the rest of the country. Hence, through the plant placed in Agartala, because of its proximity to Bangladesh, instead of transporting the gas all the way from West Bengal, covering 3000 kms, IOCL will now be able to get it from Bangladesh at a shorter time frame and cheaper logistics, which in turn will benefit the customers.
Setting up of plants and terminals will require a lot of manpower and therefore will be a huge source of employment generation.
Having said that, currently, the number of refineries here is sufficient for the current consumption patterns. Thus, IndianOil is not planning to open more refineries here in the Northeast.
However, IOCL is expanding the capacity of its existing refineries. For example, the Bongaigaon Refinery of IndianOil has introduced the INDMAX technology, which is patented by IndianOil, wherein, the production of LPG has increased by 5 times. This has also helped in increasing the production in the region thus reducing the cost of logistics and in turn the cost of LPG cylinders.
4. Crude oil prices have been quite high globally. What has been its impact on IndianOil in terms of revenue and margin in the marketing sector?
When the crude oil prices go up, IndianOil's borrowing goes up. India produces only around 15% – 20% of its current crude oil requirement. The rest 80 % – 85 % of the crude is imported. Thus, whenever the crude prices grow up, the foreign exchange goes up resulting in IndianOil paying higher amounts for buying crude. Thus, the borrowing which used to be of the amount INR 80,000 Cr has now become INR 1,00,000 Cr. Thus financially, it has been quite tolling on IndianOil as well. Once crude production in India improves, the financial burden on the company will also reduce.
5. What was the impact of the pandemic on your operations, both production and sales? Have you returned to the pre-pandemic level yet? How did you support your employees during this situation?
The pandemic was hard for everyone. While most of the offices had taken work from home, in IndianOil, work from home was not possible after a point in time. The greatest thing that happened was that the difficult time, as it was, changed how IndianOil had been functioning so far. When it hit Assam in March 2020, although people were not allowed to go outside the house, the requirement of LPG, diesel, and petrol had not stopped. To make sure people don't come out of their houses, it was pertinent to keep supplying LPG cylinders to all the households to keep their kitchen fires burning.
In fact, the LPG demand had gone up which created almost a 10 days backlog for IOCL. Incidentally, during the same time, the PMGKY Scheme was launched wherein 3 free cylinders were to be provided to the BPL families. IndianOil was already producing 35 lakh cylinders per month. The free cylinder distribution added another 35 lakh cylinders to the list thus doubling the load. It was a phase wherein IndianOil had to add a night shift, bring all the channel partners together, and eventually manage to add 30% to the existing capacity. During those 3 months, we were able to bring down the backlog of 10 days to below 2 days.
In terms of protocols, working from home was a luxury for only the administrative staff. For the on-ground people working in the refinery, we had to take up a lot of measures to ensure everything is sanitized at all points. All the LPG trucks coming in with the cylinders were sanitized along with the cylinders. Masks were of course compulsory at all points. We tried to keep the number of people working per shift as low as possible. The company also announced a few insurance schemes to cover the entire team of our channel partners, as they were the ones who directly came in contact with the outside world. IndianOil also provided food for them to have on the road since all the hotels were closed. IOCL did all that could have been done to give them the confidence and assurance to carry out the work.
Sadly we also lost a few of our dear members due to the deadly disease which was an unfortunate blow on us. But thankfully, due to the excellent efforts put in by the teams, the work got done splendidly and IndianOil came out accomplished and victorious through the pandemic.
6. What are the CSR projects running under Indian Oil AOD State Office, Indian Oil Corporation Ltd.? What amount was spent on the projects in the last financial year? What are your plans for the next financial year?
IOCL has been very active under CSR. Our focus areas are mainly Health, Education, and Sanitation. Last FY IOCL provided 78 hospital beds in the newly set up ICU at GMCH during the time of the pandemic, which was appreciated by our Hon'ble Chief Minister Dr. Himanta Biswa Sarma. The amount spent for CSR in the last FY was INR 4.5 Cr by the IndianOil AOD State Office alone. Apart from this, IOCL also sponsored hundreds of cleft surgeries for children. Last year, IOCL also donated a robot for sewage scavenging to Guwahati Municipal Corporation. Thus, it can be said that CSR is taken utmost sincerely by IOCL in all aspects.
It is our pleasure to let everyone know that IndianOil has been declared the winner of the FICCI CSR Awards – under Health, Drinking Water, Sanitation & Hygiene Public Sector Companies (PSUs).
7. Can you tell us about the new accomplishments of IOCL which can be exciting for our readers?
Chottu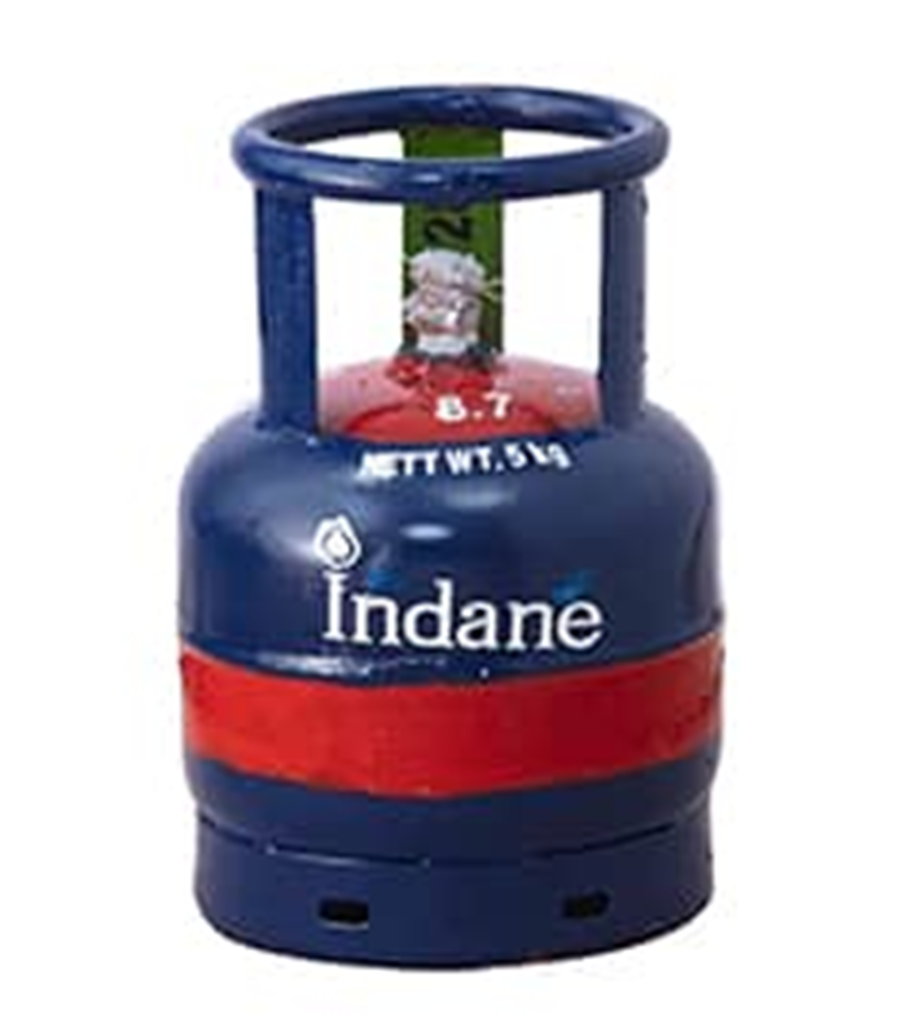 Chottu is a 5kg cylinder launched by IOCL, to cater to the evolving demands of the LPG (Liquified Petroleum Gas), users and improve customer convenience. It is a mini cooking gas cylinder for catering to migrant populations in urban and semi-urban areas who do not have local address proof, people with lower gas consumption, and commercial establishments with limited space.
Customers can avail their Chhotu gas cylinder through our extensive network of Indane distributorships and another point of sales like Indian Oil Retail Outlets(Petrol Pumps), select Kirana stores, and select local supermarkets, just by submission of their identity proof only. Refill can be obtained by visiting any Point of Sale (IOCL Retail Outlet or Kirana Store) or Distributorships across the country.
Composite Cylinder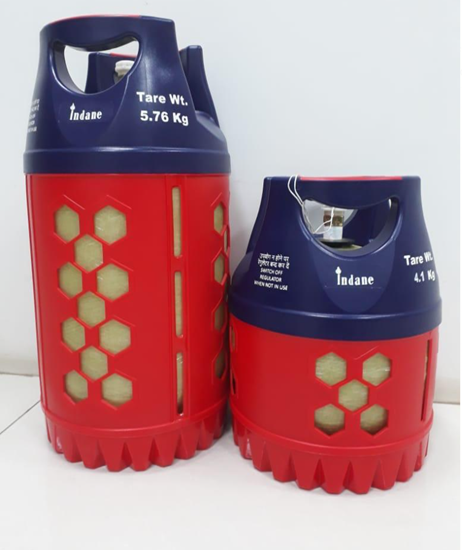 The Indane composite Cylinder is the latest state-of-the-art development in LPG cylinder technology. It is three-layered construction made up of a blow-molded inner liner (HDPE), covered with a composite layer of polymer-wrapped fiberglass, and fitted with an HDPE outer jacket. However, it was launched by the Chairman in 5kg and 10kg sizes in Delhi and Hyderabad market on 27th March'21. Subsequently, it was marketed in Ludhiana, Gurgaon, and Faridabad. Recently it got launched in Guwahati as well and soon will be available in the rest of Assam.
The features of this cylinder are note-worthy:
Light weight. The tare weight of composite cylinder is almost half that of steel cylinder.
The composite Cylinders comes with a translucent body that enables customers to accurately check the LPG liquid level against light.
Rust free. Composite Cylinders do not corrode or rust unlike its metal equivalents and therefore there are less chances of leaving stains and marks.
Aesthetic looks. The composite cylinder has a more visually appealing and fresh design. It will help in placing the product similar to other FMCG products.
Low maintenance as compared to steel cylinder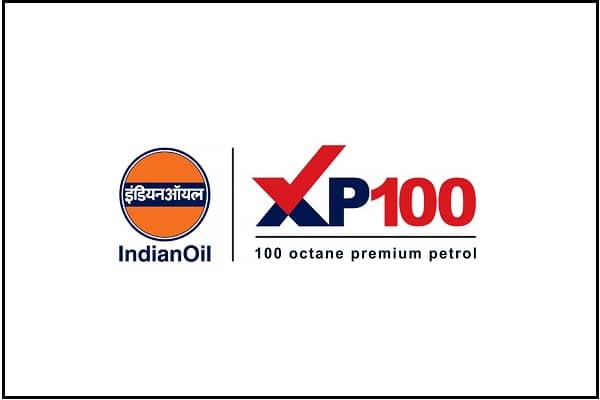 XP 100
The XP 100 is the only 100 octane fuel available in the Indian market. Till now, the petrol that we were using was mostly 91 or 95 octane at the most. The XP 100 is the 'best-in-class premium fuel for car lovers who drive modern machines that reflect the engineering marvels of the automobile revolution and to match their high-performance beasts. It is an advancement under Atmanirbhar Bharat to empower India to join the league of select advanced Nations like Germany and the USA that offer 100 Octane high-performance fuel to demanding customers across the country. IndianOil's XP100 is the first such fuel being launched in India. It is an innovative achievement of IndianOil through intense and sustained efforts of its world-class R&D, harnessing indigenously developed technology that uses an interface of multiple production streams and quality systems.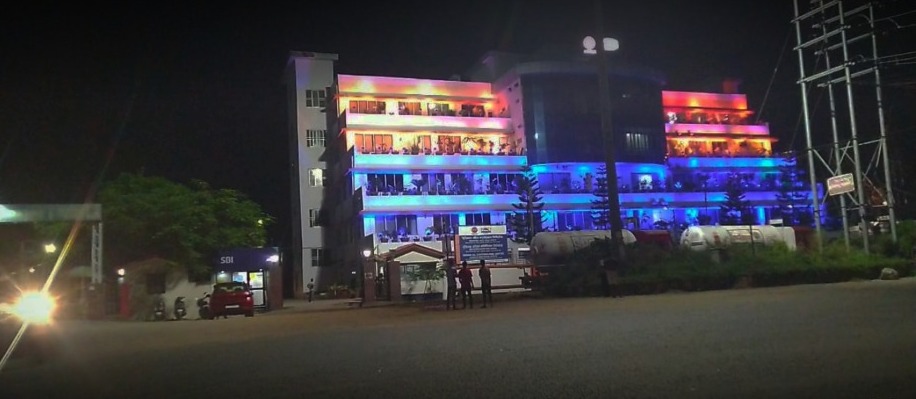 8. Would you like to leave a message for the readers of Business-Northeast?
Every citizen of the country is our customer. And thus, listening to our customer's needs is one of our important duties. To adhere to that, I would like to urge the people of Northeast and beyond, to use our toll-free Helpline number – 1800 2333 555 – to leave any kind of feedback, be it grievances, complaints, or any sort of comment. Apart from the helpline, IndianOil also has an IndianOil ONE app, which is available for both Android and iOS users. One can also leave their comments and feedback in the app. IOCL makes sure to attend to all the feedback and bring each feedback to a logical conclusion.
With this, I hope our loyal customer base keeps supporting us, and hope to knit the expanding family together.