Guwahati: A Startup Outreach Program called "Prambh Guwahati 2023" was organised by SIDBI in association with North Eastern Development Finance Corporation Ltd (NEDFi), NVCL, Assam Startup- The Nest , and Guwahati Biotech Park today at NeDFi House.
The session was intended to connect with the region's entrepreneurs.
The outreach program also aimed to strengthen the startup ecosystem in northeast India and train entrepreneurs on how to pitch their ventures to capitalists.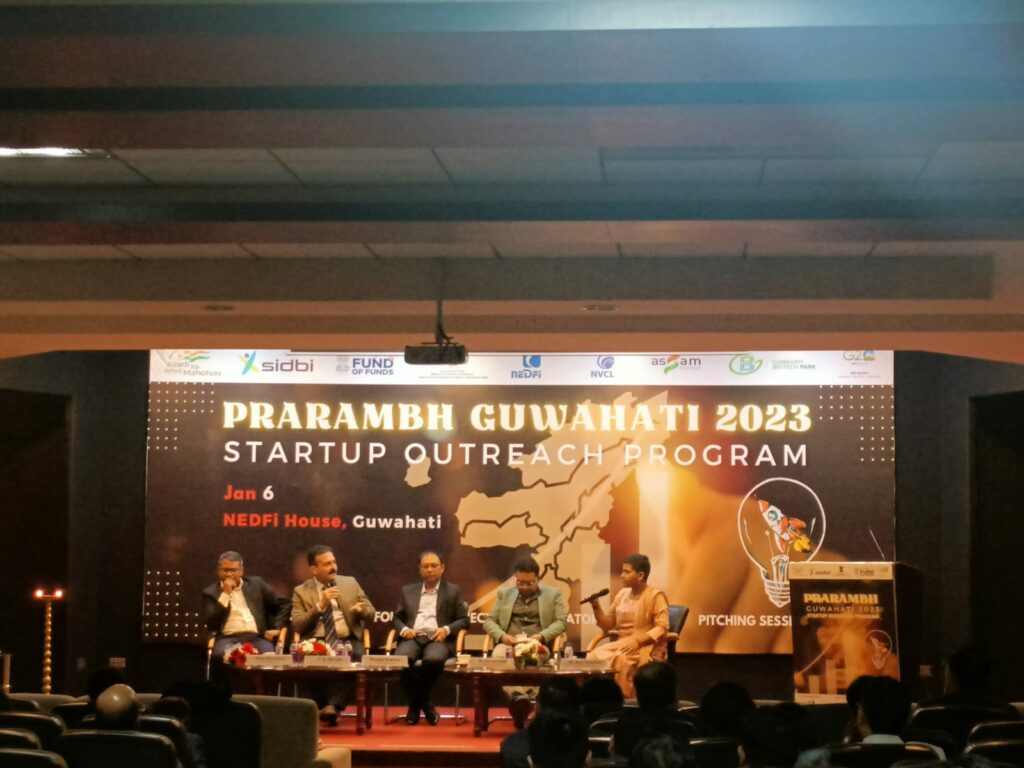 P K Nath, DGM & I/C Sidbi, kicked off the event by sharing his thoughts on the northeast India startup ecosystem and how Sidbi and NeDFi have assisted in fostering young and aspiring entrepreneurs to showcase their technology and ideas.
"Our main goal is to boost the startup ecosystem of the northeastern region, with a special emphasis on local entrepreneurs," Nath stated.
According to Nath, "the credit lending scheme is very low in Assam and other northeastern states as compared to other regions. To enhance the loan process, Sidbi along with NeDFI and other venture capitalists with Funds of Funds from the Government of India and the state government as well have come up with a such program to make the entrepreneurs of this region aware.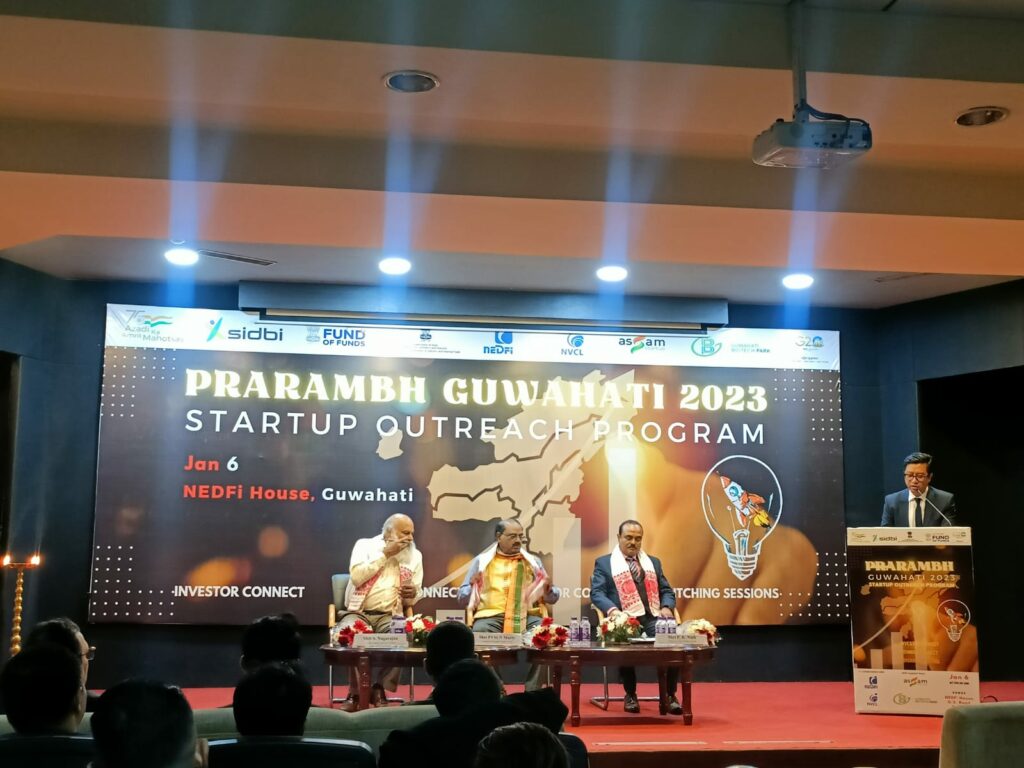 PVSLN Murty, CMD, and NeDFi, emphasized the current state of start-ups, noting that Tripura, Manipur, and Sikkim are all making strides.
He urged investors to keep the northeastern region in a special category, to understand the situation, and entrepreneurs' vision, and thereafter provide handholding support until a certain point.
He continued to say that the Startup Outreach Program is a fantastic initiative by SIDBI and DPIIT that will assist young entrepreneurs in scaling up their ideas and building a self-sustaining nation.
Speaking to Business-Northeast, Murty said, "Even though NeDFI created a special startup fund of Rs. 100 crores and has 68 businesses under them, there has been lot of development with more than 3800 startups registered with the fund of funds of DPIIT."
He said, "We have also enlisted famous investors for the companies for today's event." Furthermore, it should be noted that Sidbi- has been given permission to indirectly use the government of India's pool of money, which has a sizable corpus in NE India.
NeDFI, however, has a direct hand in the distribution of funds in the northeast.
Murty added that Assam is yet to develop any such partnership whereas the governments of Tripura and Manipur, together with NRL, have already inked MoUs with NeDFi.
Following that, two significant panel discussions took place to shed light on the many facets of startup ecosystem growth in Northeast India. Dr. Parveez Ubed, Founder, ERC Eyecare, and Mr. Manoj Basumatary, Founder, Symbiotic Foods two prominent startup founders from Assam, also participated in the discussion.
The program's centrepiece was a pitching session, during which 10 entrepreneurs from the region that had been shortlisted presented to investors from Blume Ventures, 9Unicorns, SVCL, and NVCL. Six of the 10 firms were born at Assam Startup's incubator.
S Nagarajan (Venture Partner, Omnivore Venture Partners), Alok Mehta (Vice President, Blume Ventures), and Mr. Soham Avlani (Principal, 9Unicorns), CMD of NEDFi, PVSLN Murty, graced the ceremony as the Chief Guest. Other notable industry leaders who attended the program were Dr. Bula Choudhury, PK Nath (DGM & In-charge, SIDBI Guwahati), S.K. Baruah (Executive Director, NEDFi), and Pranjal Konwar (COO, Assam Startup & IIM Calcutta Innovation Park) (Senior Scientist, Guwahati Biotech Park).
Furthermore, S Nagarajan of Omnivore Venture Partners told Business-Northeast that the company plans to strengthen its ties with Sidbi as well as the Northeast Initiative and collaborate with it to support regional businesses in particular.
A unique Startup Master Class led by Mr. S Nagarajan marked the program's conclusion.
ALSO READ: Chandubi Mela 2023 booms in sales; attracted massive crowd