Guwahati: Arunachal Pradesh Agriculture Minister Tage Taki today requested that the Spices Board place a greater emphasis on the Northeast.
Taki made the remarks today at the Spices Board for the North Eastern Region's two-day International Buyer Seller Meet & Spices Conclave in Guwahati.
The event was organised to promote spices, condiments, and other similar products in the region. Farmers who have achieved high levels of productivity in large cardamom have been awarded the prestigious Large Cardamom Productivity Awards for 2019-20.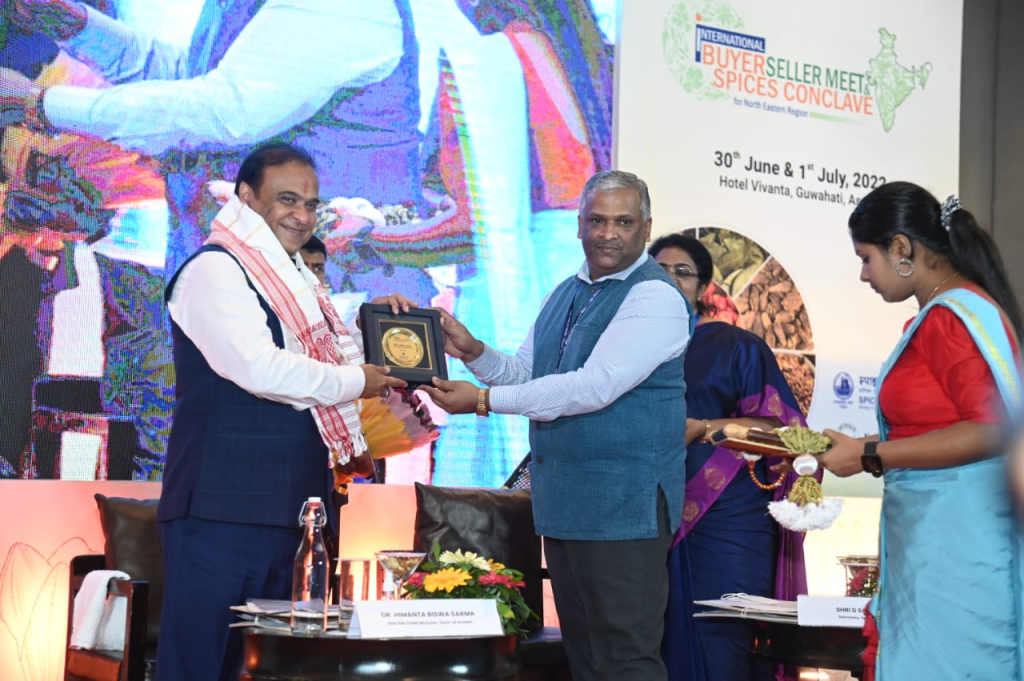 "Better infrastructure is needed here to boost regional exports, and the board should also focus more on research and development issues," he said.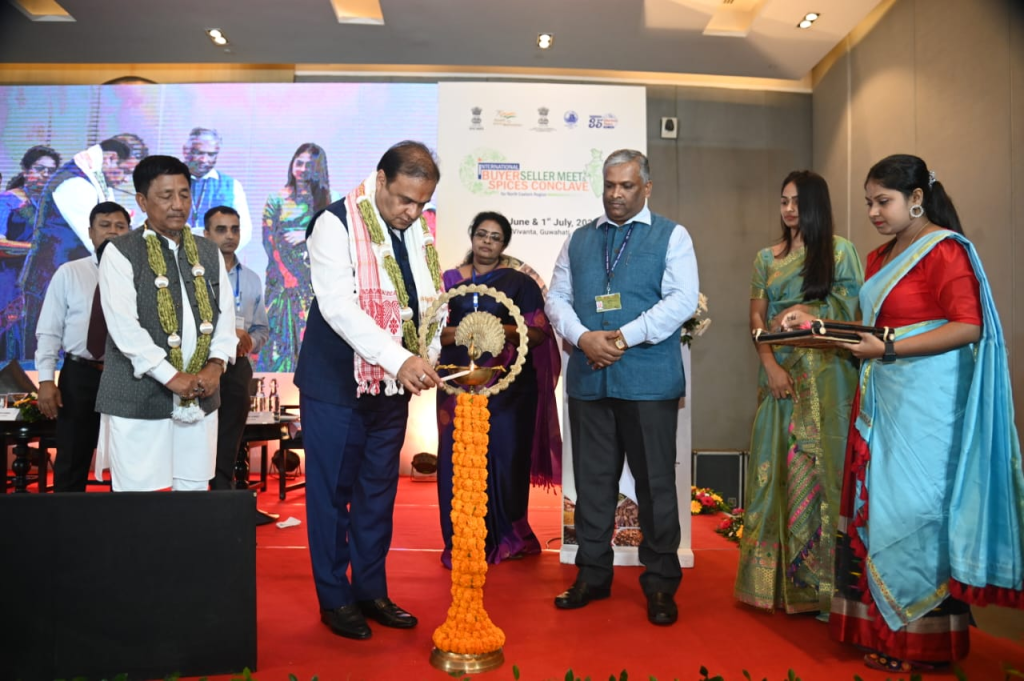 He stated that farmers are not receiving fair prices for their produce and that the Board should provide all assistance possible. Arunachal Pradesh, by the way, is the country's second-largest producer of large cardamom.
Spice production in the country has increased from 67.64 lakh tonnes in 2014-15 to 106.79 lakh tonnes in 2020-21, with a 7.9 percent annual growth rate, due to an increase in area from 32.24 lakh hectares to 45.28 lakh hectares.
Cumin (14.8 percent), Garlic (14.7 percent), Ginger (7.5 percent), Fennel (6.8 percent), Coriander (6.2 percent), Fenugreek (5.8 percent), Red chilli (4.2 percent), and Turmeric (1.3 percent) are among the major spices with significant growth rates.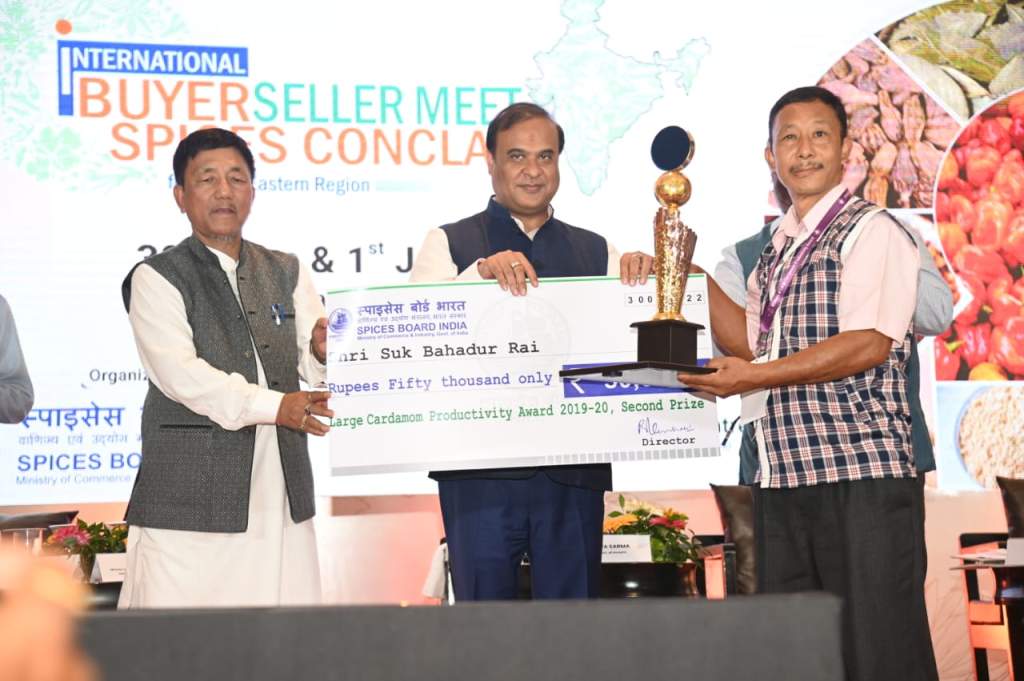 The rapid increase in production has made high-quality spices available for export. This is reflected in the increase in spice exports, which increased from 8.94 lakh tonnes worth Rs 14900 crores to 16 lakh tonnes worth Rs 29535 crores (US$ 3.98 billion) during the same period, representing an annual growth rate of 9.8 percent in volume and 10.5 percent in value.
Spice exports account for 41% of total export earnings from all horticulture crops in the country, and it ranks fourth among agricultural commodities, trailing only marine products, non-basmati rice, and basmati rice.
Assam Chief Minister Himanta Biswa Sarma stated that steps are being taken to maximize the use of programmes such as PM-DevlNE and One District One Product, as well as to convert the 'by-default organic' label on spices to 'certified organic' or 'organic by design.'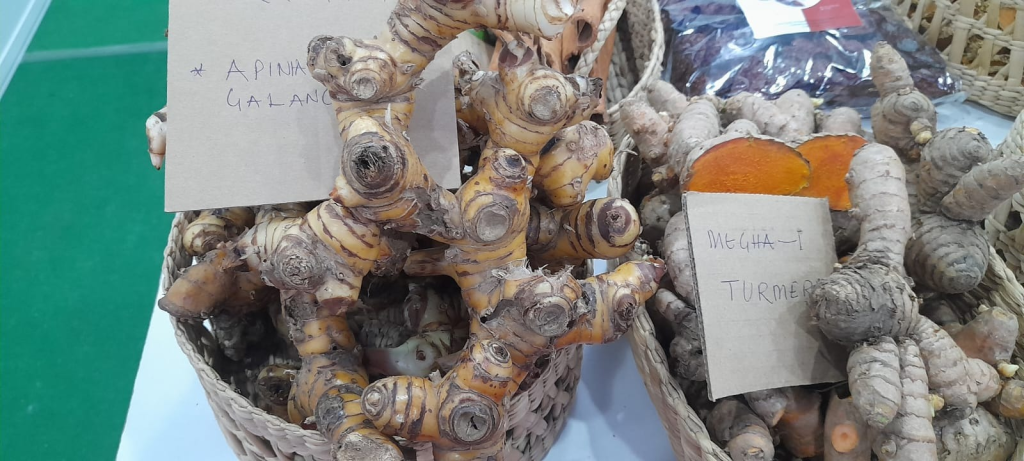 According to him, India produces 75 of the 109 spice varieties listed by ISO standards and has emerged as the world's largest producer, consumer, and exporter. "North East has gained special attention due to the high quality of organic spices and has the potential to become the country's spice hub," he said.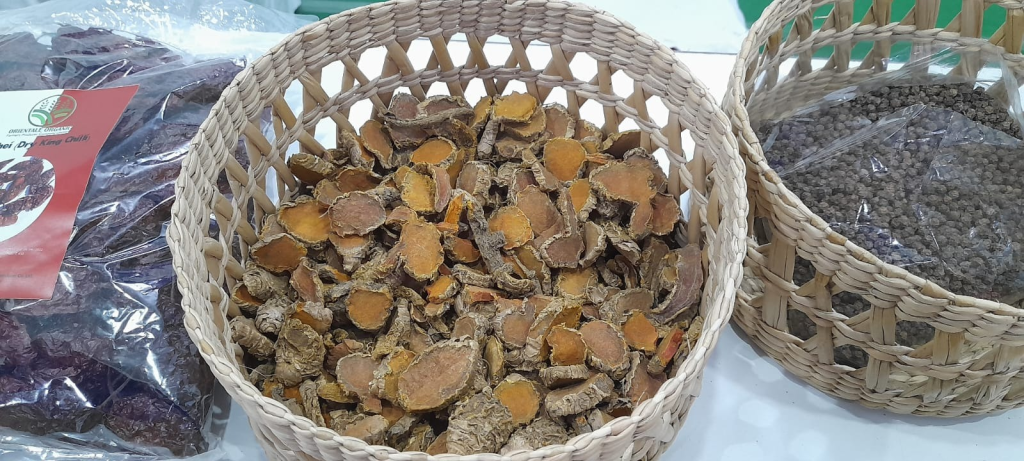 He stated that the Spices Board intends to establish a Quality Evaluation Laboratory, which the state government will expedite. Every year, Assam produces nearly 3.1 lakh metric tonnes of spices.
During a conversation with business-northeast, a few entrepreneurs stated that it was a productive buyers-sellers meet, with buyers from outside India taking part as well.
Today's buyers-sellers meeting drew over 100 people.
We were able to find a few leads from outside India and also sell a few of our products, said one of today's buyers-sellers meet.
This buyers-seller-meet was a one-of-a-kind interactive session wherein sellers and buyers willingly engaged rather than simply displaying their products.