Guwahati: Superlite AAC Blocks Industry was established in 2014 with the goal of providing superior quality and environment-friendly building material ie AAC BLOCKS for the benefit of the entire region of North-Eastern states and adjacent geographies where the need to reduce the dead-load of structures/buildings has become an urgent necessity. The state-of-the-art imported plant is located at Sarutari (Sonapur Byrnihat) Dist Kamrup, Assam with a production capacity of 2.5 lakh M3/annum. Commercial Production started in 2016. AAC BLOCKS are a modern replacement for traditional clay bricks.
AAC block is an age-old product of Germany. The concept of AAC block came to India 15 years ago, and it was introduced in the Northeast only 6-7 years ago and is still a recently developed concept in the construction industry. Superlite AAC Blocks Industry has since its inception carried out series of product awareness campaigns for the customers, influencers, applicators, and end-users due to which the construction market has become substantially familiar with AAC Blocks.
With its innovative product, Superlite AAC Blocks has been leading in changing the face of the construction sector of the North East. It has been playing a pivotal role in the rapid development in the building construction sector as for contractors it is now possible to complete their project much before time than compared to their earlier ones with the clay bricks. With several large-scale infrastructure projects carried out by the Govt, and rapid development in private real estate, there was a strong need for such an innovative solution that could resolve the issues related to clay bricks ie quality, supply issues, installation, cost, etc.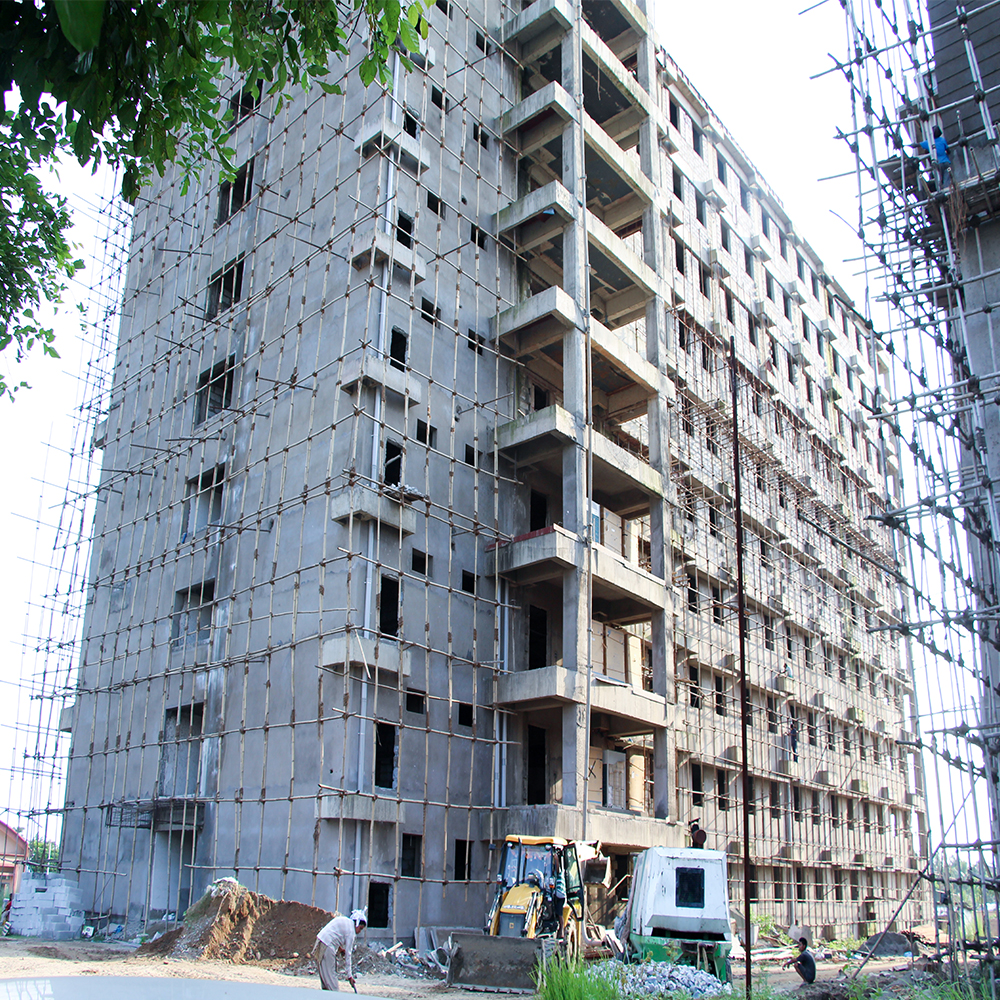 Mr. Ankit Agarwala, GM (Marketing), Superlite AAC Blocks Industry joined the company in 2017 and that was the time of prospecting clients and projects when the clients had their apprehension regarding the concept of AAC Blocks vis-à-vis traditional clay bricks. Gradually in 2018, they saw a major boom in the market with the induction of AAC Blocks in some major projects like Swachh Bharat Abhiyan. Some of the prestigious sites that added a feather in their cap are- IIT Guwahati | Medical Colleges- Guwahati, Dibrugarh, Dhubri, Lakhimpur, etc,| Rupsi & Guwahati Airport | Railways Station Buildings, etc.
Speaking of the significance of their product, the GM (Marketing), Superlite AAC Blocks Industry, Ankit Agarwala in an exclusive with Business-Northeast said that because the north-eastern part of India is in seismic zone-v, as well as its neighboring nations – Nepal and Bhutan are mountainous Himalayan regions, they are more prone to earthquakes. These areas are not only in the heart of one of the most active earthquake-prone zones but are also vulnerable to significant damage due to the topography. It is critical in these areas to construct dwellings out of materials that can endure seismic disturbance. SUPERLITE AAC blocks assist to provide the necessary lightweight aspect to constructions in such regions, making them earthquake resistant, he added.
Superlite AAC blocks are extremely light ie approx. 40% of that of the weight of traditional clay bricks. It contributes to the AAC blocks' increased stability in building structures. The structure made by using Superlite AAC Blocks is more dependable and earthquake resistant as the lightweight Superlite AAC blocks minimize a building's mass structure, reducing the earthquake's impact which depends on the load of the building as well.
It is also fire resistant. Best in class fire rating of 4 hours. The melting point of AAC is over 1600°c. more than twice the typical temperature in a building fire of 650°c. AAC walls have an excellent Sound Transmission Class (STC) rating of 44.
AAC blocks are produced from a variety of materials, including fly ash from thermal power plants, river sand, cement,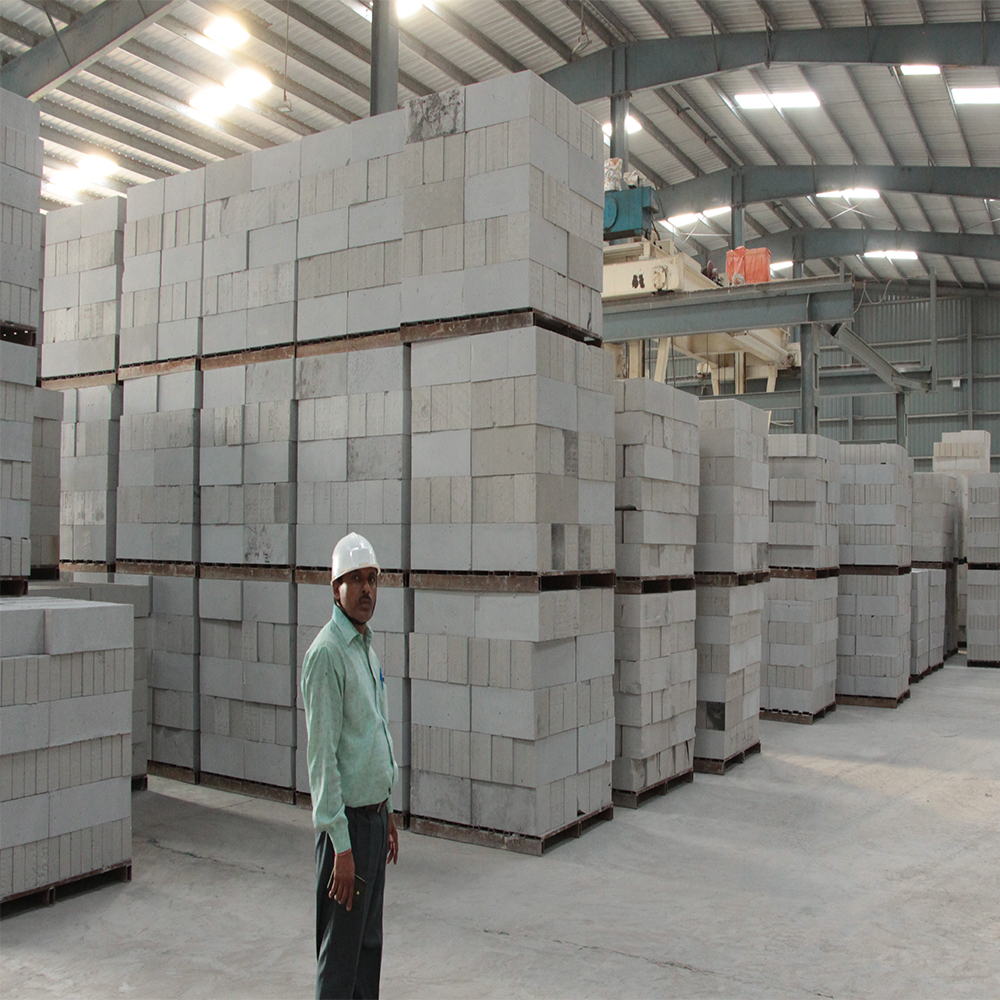 lime, gypsum, etc. The fly ash, which is one of the bricks' components, comes from a National Thermal Plant Corporation (NTPC) plant in Kokrajhar, Assam. This is a by-product of the coal that is burnt to generate energy in these facilities. This industrial waste is being recycled as a raw material in the manufacturing process of AAC Blocks. Also in place of coal, they use fossil fuel ie rice husk to generate steam and pressure required for steam curing of AAC Blocks under requisite pressure and temperature. This is unlike the brick kilns that use coal to burn the bricks causing air pollution. Also the weight of AAC Blocks being just 40% of clay brick, a truck can carry more than double the materials within its stipulated carrying capacity. These all factors sum up for rating AAC Blocks as a greener solution for building construction.
Superlite AAC blocks are GRADE -1 certified by BIS and a green building solution with a GRIHA rating.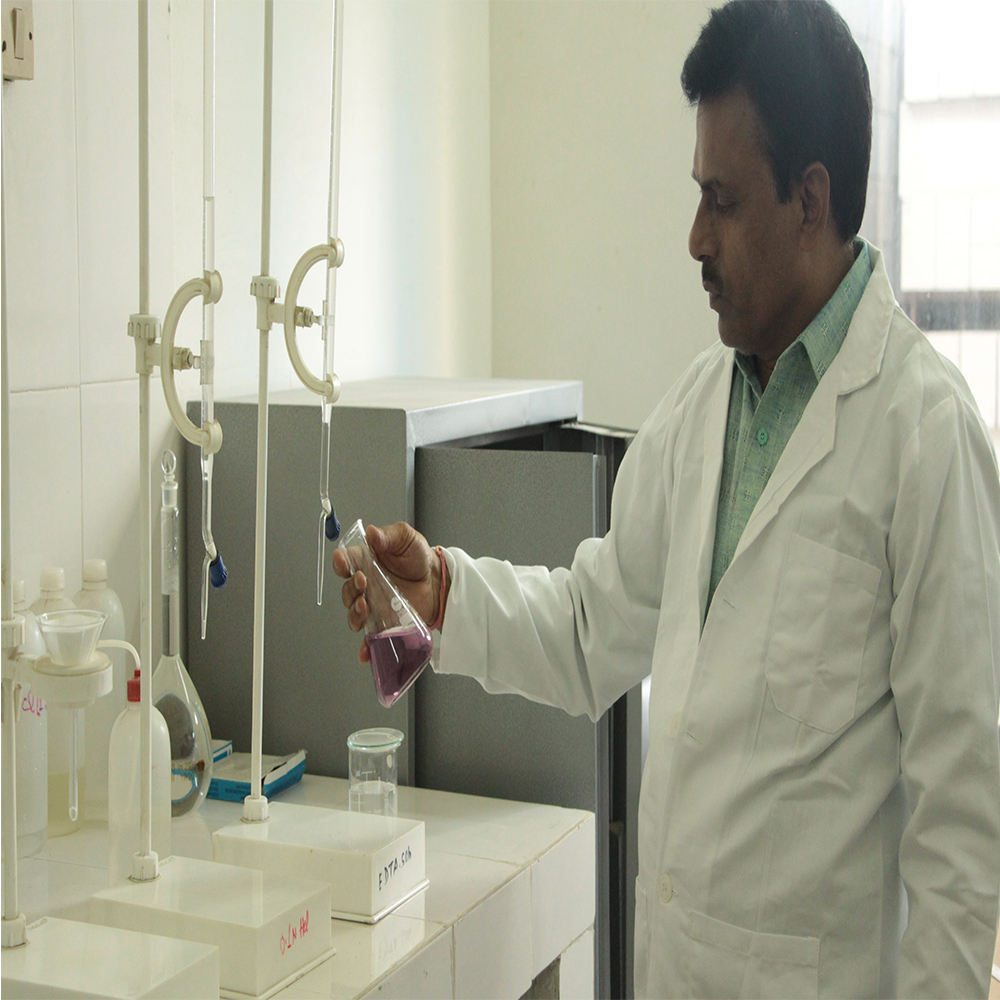 Their Brand, SUPERLITE AAC BLOCKS is approved by CPWD, Assam PWD, IIT Guwahati, MES, Powergrid, RITES, NBCC, NHM, and many other govt. departments.
They do an extensive site survey whereby the site is observed against all the parameters that are vital for good construction practices. In order to access the exact quantity of AAC block required at the site, the team does the quantity survey of the site. This helps their customers in terms of cost planning. Once the quantity assessment is through, they provide a cost-saving analysis which gives our customers a clear picture of their cost-saving against red bricks. AAC blocks are easy to install and are hassle-free work. However, to upgrade the mason's skill and impart good construction techniques, they provide on-site hand holding to the masons. Also, they conduct workshops for masons where the masons learn good construction practices.
Due to its lightweight feature, there is a significant reduction in the cost of the foundation. One Superlite AAC block is equal to six conventional bricks, so the cost spent on AAC block is less as compared to conventional bricks. Not only this, AAC Blocks save the big time of Mortar for joining and cement for plastering due to its proper machine cut dimensions. Most importantly, it saves at least approx. 40 % of the time as compared to clay brick wall laying, reducing the manpower and finance cost also, he further added.
According to Mr. Ankit Agarwala, the Superlite AAC Block industry is one of the largest AAC Block manufacturers in the entire Northeast. This empowers them to cater to the rising demand for large-scale infrastructure projects. They have clients from all over NE, North Bengal, and Bhutan as their export market.
SUPERLITE, realizing the need to provide its clients with a wider range of products in the Walling and Tiling categories, launched SUPERLITE SOLUTIONS, a new production unit adjacent to its AAC BLOCKS parent plant, in 2019. With advanced production methods, SUPERLITE SOLUTIONS produces Readymix Block Joining Mortar, Wall Putty, Tile Adhesive, Wall Plaster, etc
Their target audience is – Construction Companies in Govt. and Private buildings, contractors, builders, real estate developers, construction material dealers, and end consumers. Its Projects and Institutional sales have emerged as a growing segment unlike Retail, in which it has yet to be penetrated across geographies.
In the interview, Mr. Ankit Agarwala had applauded the Govt. for their industrial promotional schemes focused on the industrial development of the northeast. However, he also opines that a major portion of their working capital is stuck up against the supply of their goods to Govt. contractors who have to wait for abnormal timelines to get their payments from Govt. against their completed work. This squeezes the working capital and takes a toll on the finance cost under a highly competitive price-sensitive market.
Speaking of pain areas and challenges, GM (Marketing), Ankit Agarwala mentioned that there is a price war in the market. Many new companies have come up with the same product with hardly any scope of innovation. As such it has become a herculean task to set off the rising cost of raw materials, transportation, and other operational costs.
Mr. Agarwala also mentioned that during the first phase of the pandemic, the business suffered huge setbacks in all sectors. Revenue generation reduced with an overall hit of 60% damage in the production cycle and their work shift changed from double shift to single shift as they were low on manpower. The situation is however stable post the first phase with incremental growth in the graph.
Superlite AAC Blocks Industry has a turnover of  50 Cr (Plus) It had initially had a 25 Cr turn over and currently it's more than twice the amount. They saw a booming growth of 80% in 2017-18. Post Covid-1, the monthly growth trends are erratic due to many macroeconomic factors. However, with the ease in lockdown norms and seasonality factors ahead the company has set a goal to achieve a growth of 23% y.o.y as against last year's reduced base due to the pandemic.
Refer to the below attached links for any relevant work with SUPERLITE AAC BLOCKS
Website: www.kamakhyasuperlite.com
FB page : www.facebook.com/SuperliteAAC/
Linkedin : www.linkedin.com/company/superlite-aac-blocks
Youtube: youtube.com/channel/UC38eSJJyslPWqBWs06MbZ3g