Guwahati: Chief Minister Dr. Manik Saha on Friday officially launched the Drone Technology Centre at the Tripura Institute of Technology (TIT), Narsingarh, marking a significant step in the state's attempts to enhance technical education.
The centre was established by the department of higher education to support students' creative ideas.
Officials said that, the new facility would be a state-of-the-art skill development centre for budding aerospace and aeronautical engineers. It would also offer courses on drone designing for various application areas and provide drone technology support to various agencies to enhance their efficiency and effectiveness, they added.
The first technical institute of the state, formerly known as Polytechnic Institute, had lost its luster, the chief minister stated in his speech, due to specific disorderly acts by a portion. But, since it began its journey as TIT, it has accomplished things in a variety of fields.
The Chief Minister commended Ratanlal Nath, the Minister of Education, and TIT for their work in creating this Drone Technology Centre.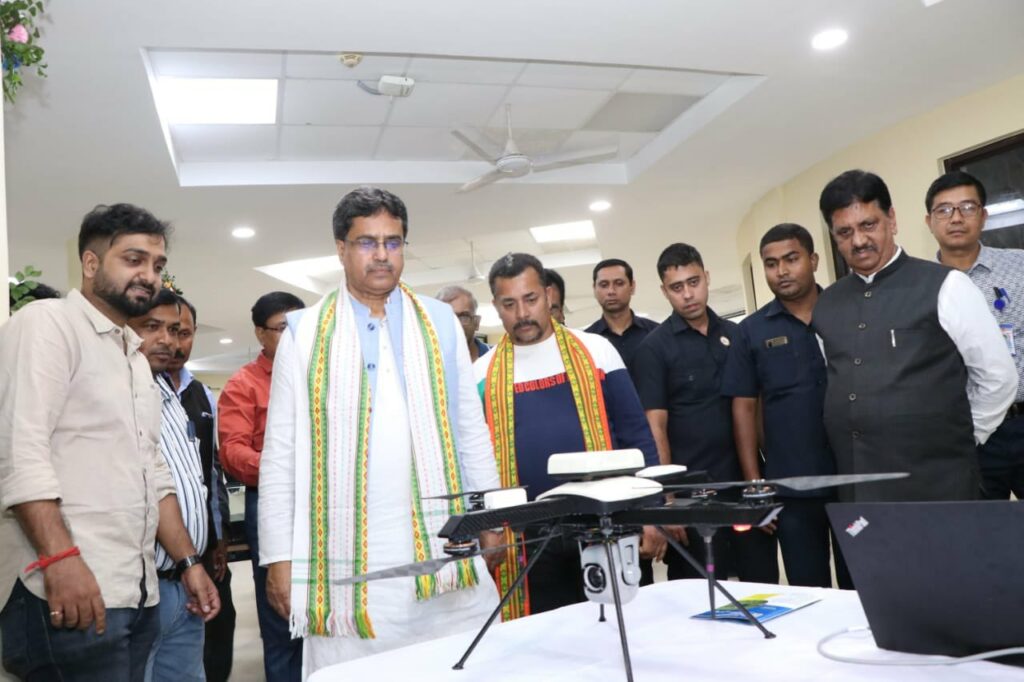 Two drones have already been developed by TIT students. The chief minister praised the students' dedication. Also, he exhorted the students to develop more innovative concepts.
"Inspecting the new centre and the drones that the kids had constructed, Tripura Chief Minister states that, " I value the efforts made by the students and their mentors, and "I think this institute will undoubtedly play a significant role in elevating technical education in the state.
The Centre's objective is to impart young people skills relating to the usage, maintenance, and design of drones in a variety of applications, according to the Education Minister.  
Claiming further, he states that the Centre is expected to offer skilled personnel in drone technology to work in a variety of jobs in businesses connected to drones.
According to Nath, drones are currently utilised in agriculture to quickly and efficiently deliver seeds, fertiliser, and pesticides across huge and remote areas.
Moreover, drones are utilised in the sphere of disaster management to access and deliver aid in afflicted areas where surface communication is temporarily disrupted as well as for immediate rescue.
As part of the administration's successful efforts to uphold law and order, drones also serve a crucial role in providing surveillance in every area. According to Nath, different kinds of drones are needed for various purposes, and that need is growing daily.
Among the dignitaries in audience were MLA Krishnadhan Das, Secretary of the Department of Higher Education Saradindu Chowdhury, Director N.C. Sarma, and Principal in-charge of TIT Prof. (Dr.) Shekar Dutta.
The goal of the new centre, according to official sources, is to provide a state-of-the-art facility for the skill development of engineering students at the Institute and beyond. It will also organise numerous events to raise awareness about drone technology among students, professors, and other community members.
ALSO READ: Vehicle Scrappage Policy: Government to dispose 15-year-old vehicles