Guwahati: In today's rapidly growing urban settlements, waste-water treatment has become a headache for the city administration. But Vikash K Agarwal has a one-stop solution for this problem.
This 42-year-old businessman has come up with a new process of treating and managing wastewater and faecal sludge, rainwater harvesting and groundwater monitoring, and all under one roof.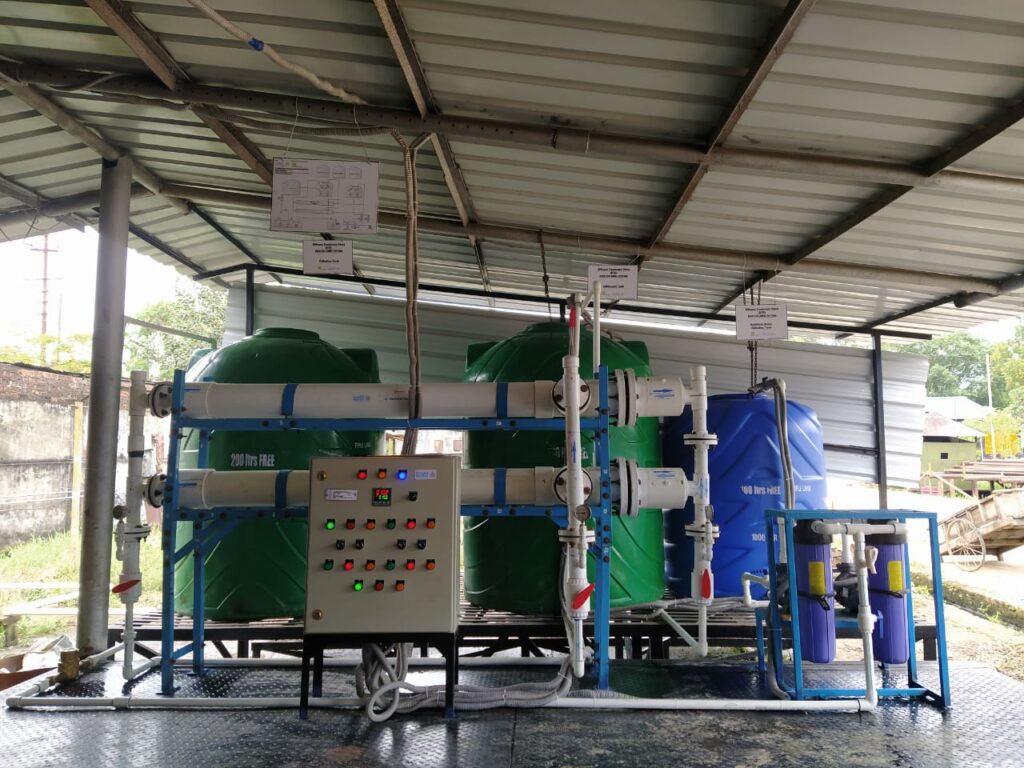 An investment banker turned entrepreneur, Agarwal has worked in both metros and abroad. In 2013, he started the Ram Swarup Traders Private Limited (RSTPL) with an initial investment of Rs 4-5 lakh. But with his far-sightedness and enterprising nature, the company is now earning a revenue of Rs 1 crore year on year.
However, it may be mentioned that the initial idea to work in the area of waste-water treatment came from his wife and business partner, Shweta Agarwal. He approached Dr. Urvik Patel of Dhara Biotech, a Gujarat-based company, for mentorship.
Supported by a strong research and development and manufacturing unit of mentors, RSTPL is operating with the slogan 'Your smart water partner for life'.
Agarwal, who worked as an intern at the Centre for Science and Environment, considers their working experience in different sectors and technologies quite instrumental in shaping what he is today.
For used water treatment, they have small (100LPD) to mid-sized (150KLD) 240+ Effluent / Sewage Treatment plants (ETPs/STPs) being set-up in Assam, Arunachal Pradesh, Manipur and Tripura.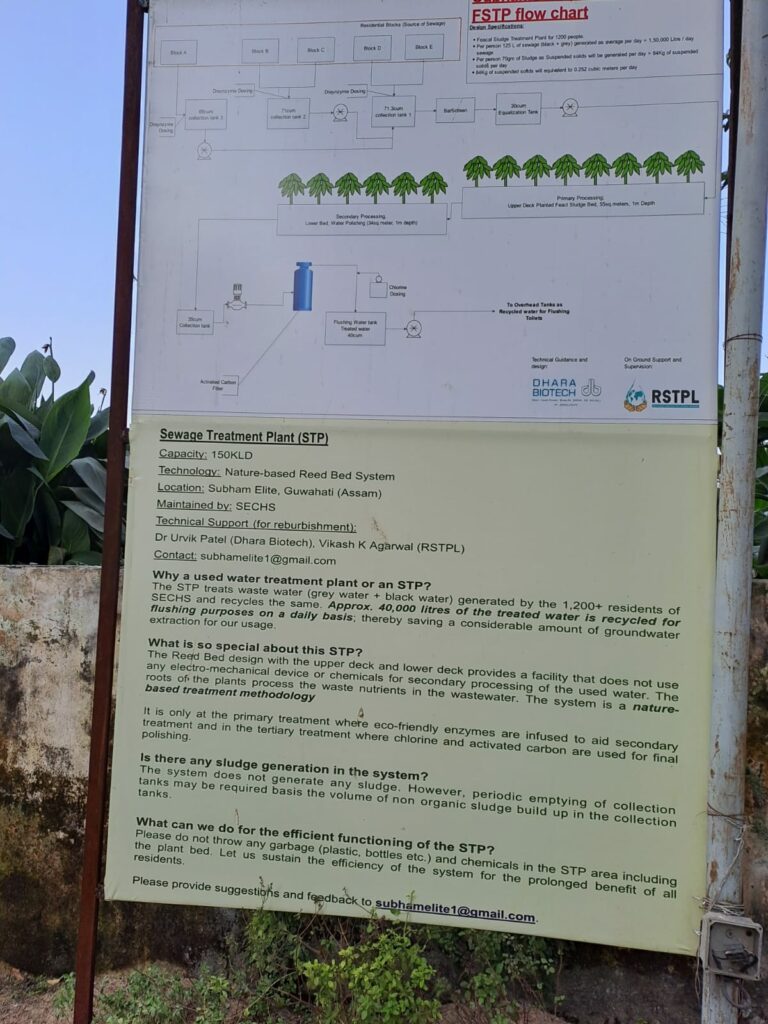 Agarwal's clients include housing societies, tea factories, hotels and restaurants, automobile workshops, textile workshops, hospitals and pathological laboratories, plastic factories, timber factories and PSUs.
They have chemical-based, electro-mechanical based, nature-based, MBR-based, MBBR-based technologies and various other customized solutions for sewage/effluent treatment.
They have also refurbished a nature-based sewage treatment plants for a housing society based in Guwahati of capacity, 150KLD. The society reuses treated water in flushing and horticulture.
With Urban Local Bodies (ULBs) and centre's advocacy now shifting to integrated wastewater treatment, understanding of Faecal Sludge Management is now playing a pivotal role.
For rainwater harvesting their solutions deal with the scientific and technical study for an integrated water resource planning and design service.
They study Hydrology of the land to assess surface water for an effective enhancement of groundwater reserves by flood analysis to complete the hydraulic circle with an intention to restore the water element in Indian ecology.
So far as groundwater monitoring instruments is concerned, monitoring extraction has become vital.
They supply monitoring instruments, digital electronic digital flowmeter and Piezometer/Water Level Recorder in compliance with the Central Ground Water Board (CGWB) guidelines.
They have installed monitoring instruments for 100+ clients.
Agarwal informed Business Northeast about Assam's first Faecal Sludge Treatment Plant (FSTP) set-up in Titabor by an agency called Resolin Technologies.
He informed that lot of social stigma is associated with faecal sludge. He referred to the Manusmriti which discussed on toilet discipline way back in 2nd AD.
Due to lack of knowledge many people make sceptic tanks near boring point. That creates risk of ground water contamination.
According to him, urbanisation is imparting a pressure for which many of our resources are compromised. People tend to achieve more upon limited resources.
"All these problems make us overlook all these fact upon which we work. But it is high time to take care of it" said Agarwal.
He discussed last year's World Toilet Day's theme "Making the invisible visible". Under this, the emphasis was to bring the issue of groundwater contamination to people.
He informed the importance of rainwater harvesting in the city too. He said that the average rainfall in Guwahati city is 1750mm over a period of 96 days. There used to be a uniform distribution pattern.
Now, the number of days is getting reduced. For this, they are promoting a recharging system. They are working with a company in Gujarat called Aqua for making such designs. Till now, they have executed work with Oil India, Duliajan for recharging and also with a few other industries.
Their main motive is to integrate used water treatment, Faecal Sludge Management and rainwater harvesting. So that whenever a client comes, they can get one-stop solution.
A team of seven members, with Vikash K Agarwal as the Director, is recently shortlisted to pursue funding from the North East Entrepreneurship Development Programme. They are hoping for its success too.
However, he believes that awareness among people is the need of the hour not only to transform himself as a successful entrepreneur but also to promote the cause.
ALSO READ: Investments in India's real estate sector grew by 32 pc to all time high of USD 7.8 bn