Regional director of Coconut Development Board says a skewed demand-supply ratio is jacking up prices in the region
The Coconut Development Board, which has its headquarters in Cochin, is keen to increase production for the welfare of coconut farmers. For this, it mainly aims to increase the area of production. Business Northeast spoke to the Regional Director (RD) of the Board, Dr Rajat Kumar Pal, who discussed the coconut scenario in Assam and other parts of the North East, the demand-supply gap, the challenges and plans. Excerpts: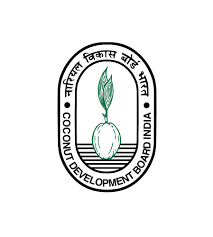 BNE: Tell us something about the Coconut Development Board.
RD: The Coconut Development Board is an autonomous organisation under the Ministry of Agriculture. We have a northeast regional office in Guwahati. Our mandate is to produce coconut seedlings for farmers and implement the Centre's Coconut Development Board schemes in the North East.
We also provide subsidies of up to Rs 20,000 for the production of seedlings. There is a large nursery programme known as Nucleus Seed Garden. It is a massive subsidy programme worth Rs 12,00,000 in Mizoram. We are trying to develop in other areas too. We provide skill development programmes too.
BNE: Who decides on the price of coconut that is very high in this state compared to other states?
RD: We have no control over the price here. The price is too high because of the demand-supply ratio. The cost is higher in this case because demand and supply are lower. As such, there is no control over price fixation.
BNE: What is the demand-supply imbalance in this situation?
RD: I cannot quantify. We have to increase the production. There are some bottlenecks. There are problems with squirrels and monkeys. Other than some mechanical practices, we are powerless to stop them. As a result, adopting mechanical practices is not completely secure in terms of eliminating these issues.
BNE: How much coconut is produced in this state and other states?
RD: 180 million nuts from Assam. From other states, it is not much. Assam is the largest producer in the northeastern states. The area covered is in excess of 20,000 hectares.
BNE: Is there a special variety of coconut in this region?
RD: The coconut available here provides an economic return of up to 60 years. What we recommend is that variety that is acclimatised to this environment be used not only in this area but also in other areas. Assam Tall is the best variety. West Coast Tall is another variety that, as per the research of Kahinkuchi and the CPCRI (ICAR-Central Plantation Crops Research Institute), performs very well.
BNE: What are the challenges in coconut cultivation and how are these addressed?
RD: Regarding challenges, farmers are now facing the problem of monkeys and squirrels. The only way to control them is through mechanical means, such as drones for monkeys or tin plating for squirrels. However, farmers are unsure of the protection they will receive as a result of this. We have informed higher authorities and research institutes.
There is a wide market. As such, if we increase production, there will be no competition with other producers right now. We have a lot of potential in the future.
BNE: What is the procurement process, and what is the Coconut Development Board doing to help farmers?
RD: People collect the produce from farmers and they directly send it to the market. There are some wholesale markets in Nagaon, Karimganj and Guwahati. Farmers directly give it to third parties to bring to the wholesale market. In some cases, there are coconut producer societies that are registered with the Coconut Board. They may be more interested in collecting coconuts from the Hajo area, for example, than in selling them directly to the market. These two channels now exist.
BNE: What does the Coconut Development Board do to promote auxiliary products?
RD: After using the coconut, the discarded shells are thrown in the garbage. Our attempt is to make the best out of waste. We provide 10 days of skill development training. In West Bengal, there is a national awardee of the Coconut Development Board who is engraving gold in coconut for making earrings and necklaces. In our next programme, we are trying to impart this training to the farmers so that they can get very good demand in the market.
BNE: What plans does the Board have to increase production and better the standard of living for farmers?
RD: The major thing one needs to do is develop quality planting materials and encourage farmers to adopt an area expansion programme. So that, other than the normal household consumption, the surplus production can be processed. Value-added products fetch more income in the market. It is a future objective of the Board to raise production to have a surplus production that can be converted into value-added products.
ALSO READ: Nagaland has achieved peace, progress & prosperity: Shah