Guwahati: Indian Institute of Management Shillong (IIM Shillong) and Manipur University have signed an MoU to promote entrepreneurship and skill development.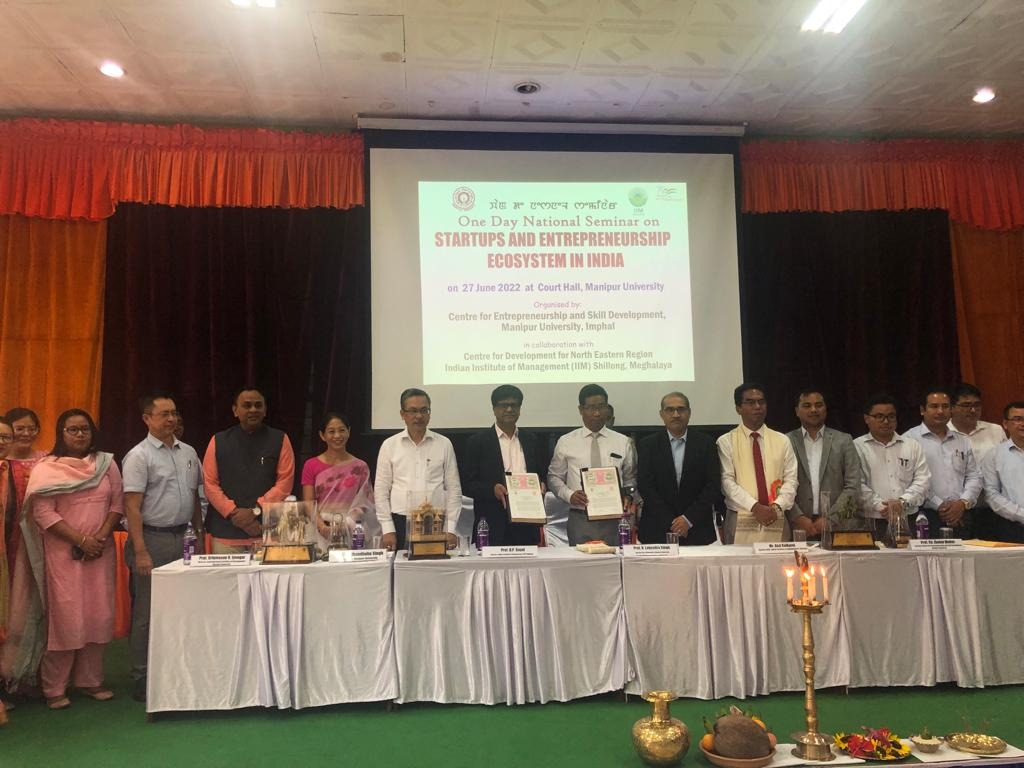 Prof. D.P. Goyal, Director of IIM Shillong, and Prof. N. Lokendra Singh, Vice-Chancellor of Manipur University, Chanchipur, Imphal, signed the Memorandum of Understanding.
This initiative aims to promote mutually beneficial business management, training, and consultancy activities, business development and sustainable livelihood promotion, student entrepreneurship and skill development, business incubation centres, entrepreneurship promotion, faculty development and training, and joint research in the fields of management science, social science, and humanities.
Prof. D.P. Goyal, Director, IIM Shillong, while gracing the occasion as chief guest, "IIM Shillong has a major role to play in the development of the north-eastern region." The entrepreneurial environment is very supportive. Our three centres, CeDNER, Kalam, and incubation, all work toward the development of the northeast. We assist young people in the northeast with business creation and marketing. Many successful entrepreneurs have come from India. It is critical to develop the entrepreneurial ecosystem's most important component, which is people. Youth must be helped to become more productive. People must become more aware."
"The MOU will have an impact on Manipur's landscape," he added. Our mission is to help the people of Manipur. By identifying ideas, we will assist them in developing and putting those ideas into action. We will help the incubator by providing guidance and handholding."
During the celebration, the Manipur University Center for Entrepreneurship and Skill Development organised a one-day national seminar on "Startups and Entrepreneurship Ecosystem in India" in collaboration with the Indian Institute of Management Shillong Center for North Eastern Region Development.
Among the honorees were Atul Kulkarni, a member of the Board of Governors of IIM Shillong, Prof. N. Lokendra Singh, Vice-Chancellor of Manipur University, and Prof. W. Chandbabu Singh, Registrar of Manipur University.
Prof. Srinivasan R. Iyengar, Director of the Jamnalal Bajaj Institute of Management at Mumbai University, delivered the keynote address, and the seminar was organised by Prof. Ch. Ibohal Meitei, Director of the Centre for Entrepreneurship and Skill Development at Manipur University.
Manipur University is a prestigious teaching institution affiliated with the University of Imphal that offers a wide range of major courses in a variety of academic disciplines. The Memorandum of Understanding (MoU) was signed with the goal of promoting institutional connections for potential expert collaborations, as well as exchanging knowledge and opportunities in higher education among academics and students from both universities. Furthermore, both institutes will select specific areas of mutual interest for joint study programmes.