Guwahati: The Union Minister for Ports, Shipping & Waterways and Ayush, Sarbananda Sonowal, and his Excellency the Deputy Prime Minister and Minister of Investment & Foreign Trade of Uzbekistan, Jamshid Khodjaev, met in New Delhi to discuss a variety of topics, including looking into the possibility of conducting maritime trade between the two nations through the Iranian port of Chabahar.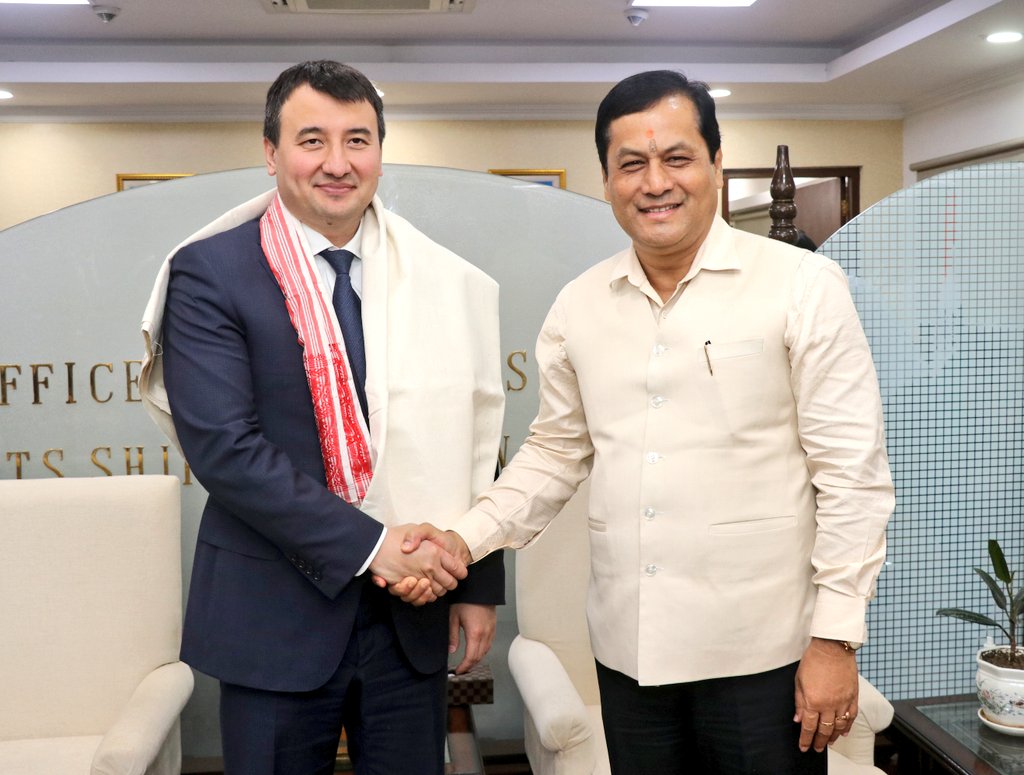 The Uzbekistan delegation requested to conduct a pilot container cargo movement from Tashkent to Navi Mumbai's JNPA port through Chabahar port in Iran at the conference. The eventual prospect of a Trans Caspian Multi-Modal Transit Corridor linking the Central Asian and South Asian areas may be unlocked by this new viewpoint, according to both India and Uzbekistan.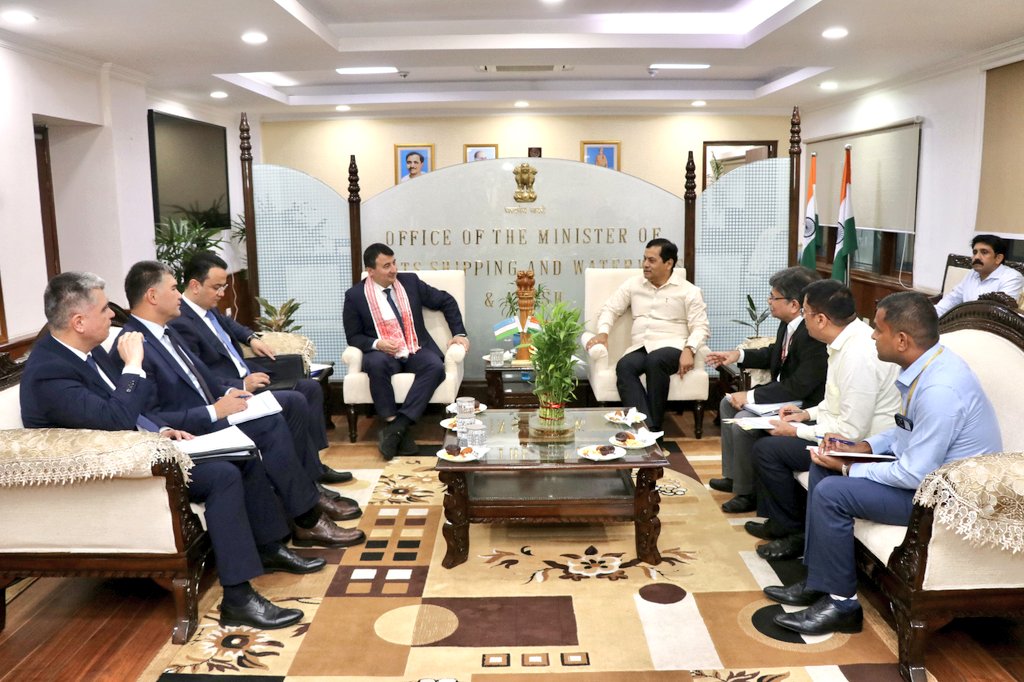 At the end of the conversation, Union Minister Sarbananda Sonowal stated, "India and Uzbekistan have had a wonderful relationship for many years. It was a joy to meet Mr. Jamshid Khodjaev, His Excellency's Honourable Deputy Prime Minister of Uzbekistan, as we talked about ways to further develop our bilateral relationship.
We intend to investigate a different avenue for marine commerce between Tashkent and Mumbai via Chabahar port, and I'm pleased to discuss that. This will increase the trading viability between the Central Asian and South Asian economies while also creating new trading possibilities.