Northeast Festival concluded its 9th edition this year. Business Northeast would like to know about your journey so far, from the inception of the idea till its successful conclusion with such high accolades. What strategy do you use to bring forth something new with each edition?
Northeast Festival was an idea to create awareness and showcase the North-Eastern region as a destination. Initially, our main idea was to showcase the culture and people of the Northeast region, as a rich and colorful part of the country So we began showcasing our culture, ethnic cuisines, and even freedom fighters. However, over the years the Northeast festival turned out to be a popular tourism festival, that attracted tourists from everywhere due to their fondness towards food, craft, colourful culture, fashion, and music. The tourists started to look forward to the Northeast Festival with a greater level of enthusiasm every year.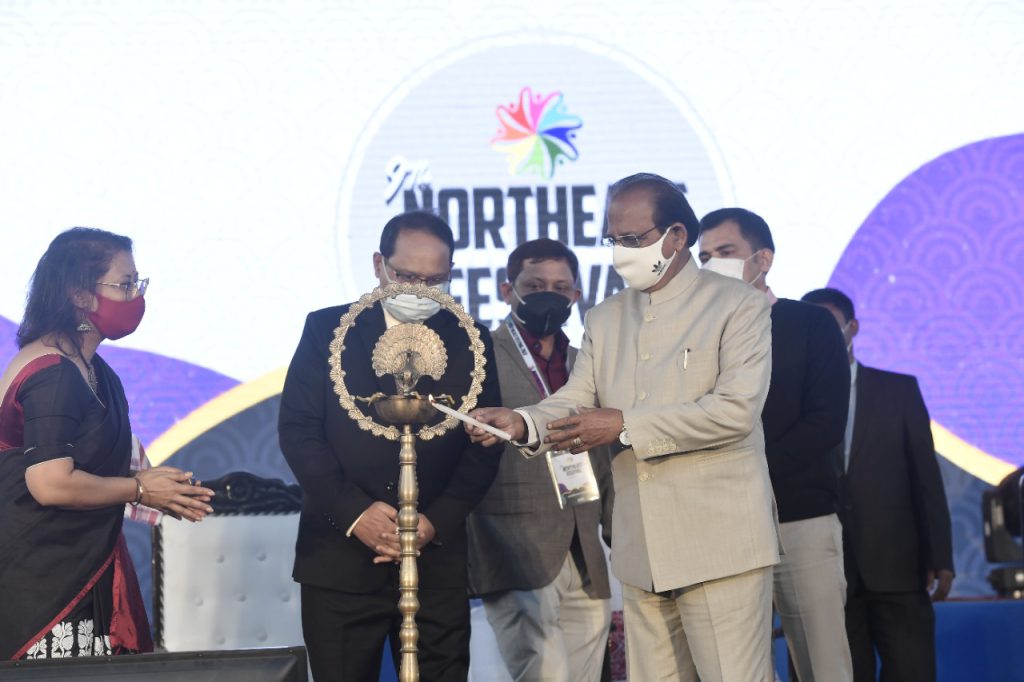 With time now, we have started highlighting the importance of the Northeast through unique destinations like Majuli, Kaziranga in Assam, and similar places in Arunachal Pradesh, Meghalaya, Mizoram, etc. Tourism had begun to pick up in the Northeastern region since then.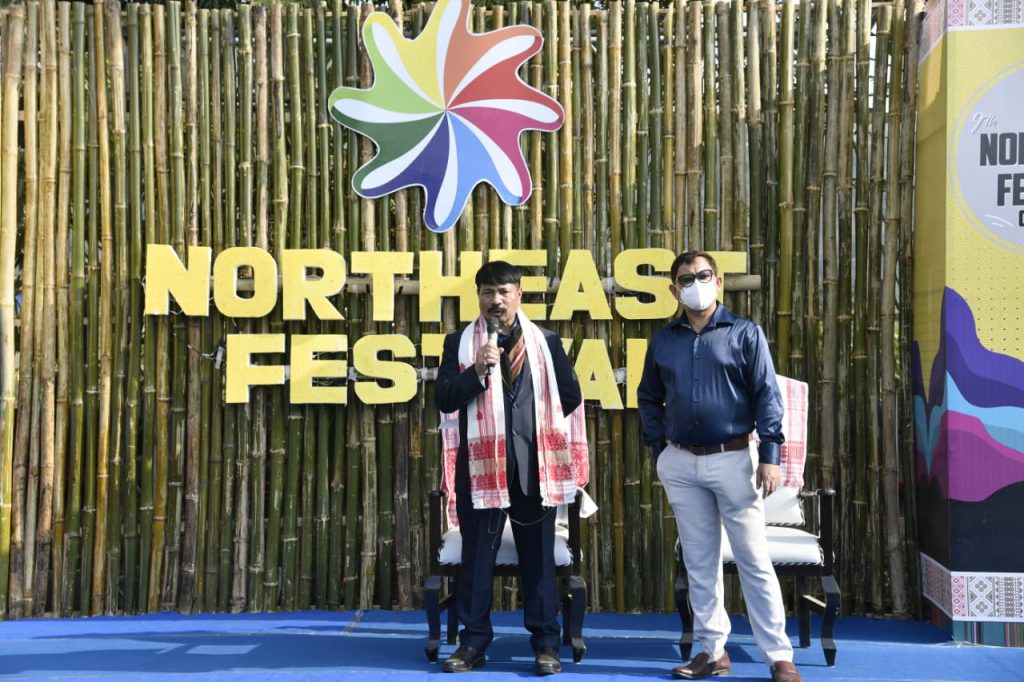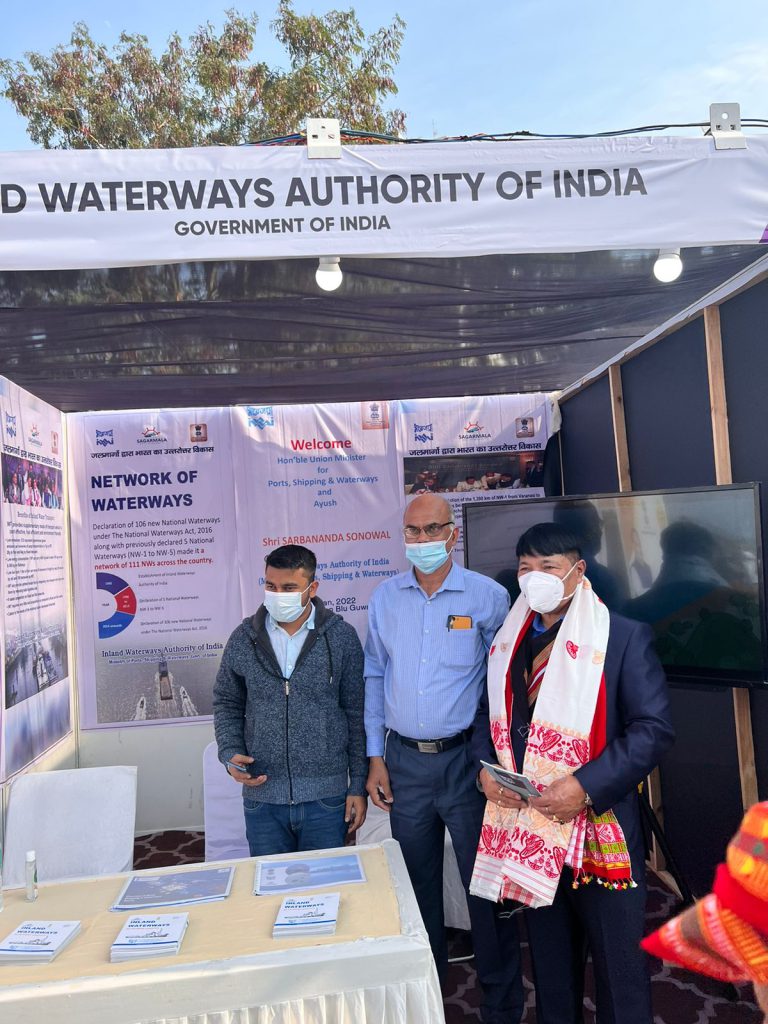 During the 3- day festival, a series of B2B meets were conducted between Northeast India and Delhi-based tour operators. The Northeast Festival provides a platform for networking sessions for the tour operators of the Northeast and its tourism stakeholders with the rest of the country, specially for the textile industry, where buyers interact with the artisans and weavers of Northeast India directly. The Northeast Festival has now become a business platform, which receives proper coverage on the national media.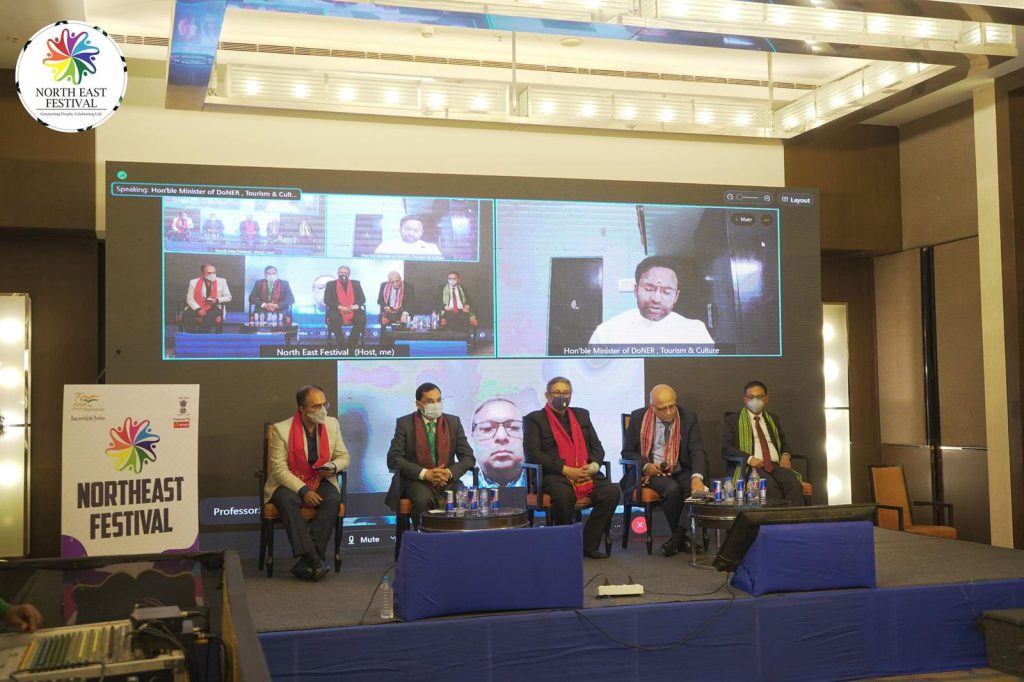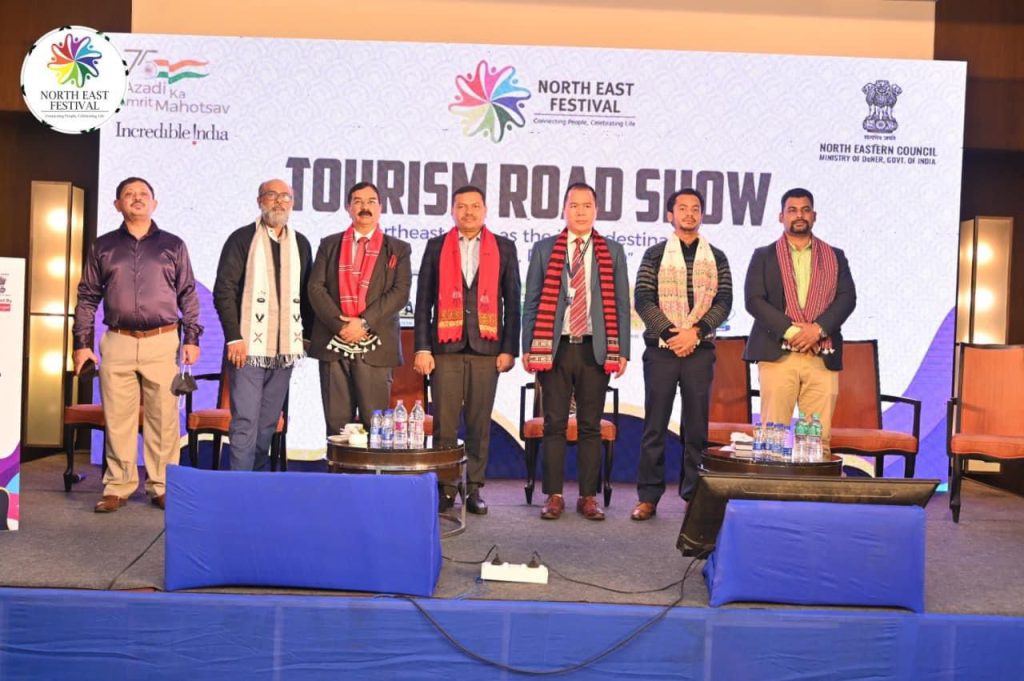 Previously, Northeast India was all known for flood havocs, situations of ULFA, and similar negative news. But with the passage of time and continuous efforts of media, the Northeast has been able to receive a major focus on its crafts, cuisines, and music that has helped it to create a positive perception about the region.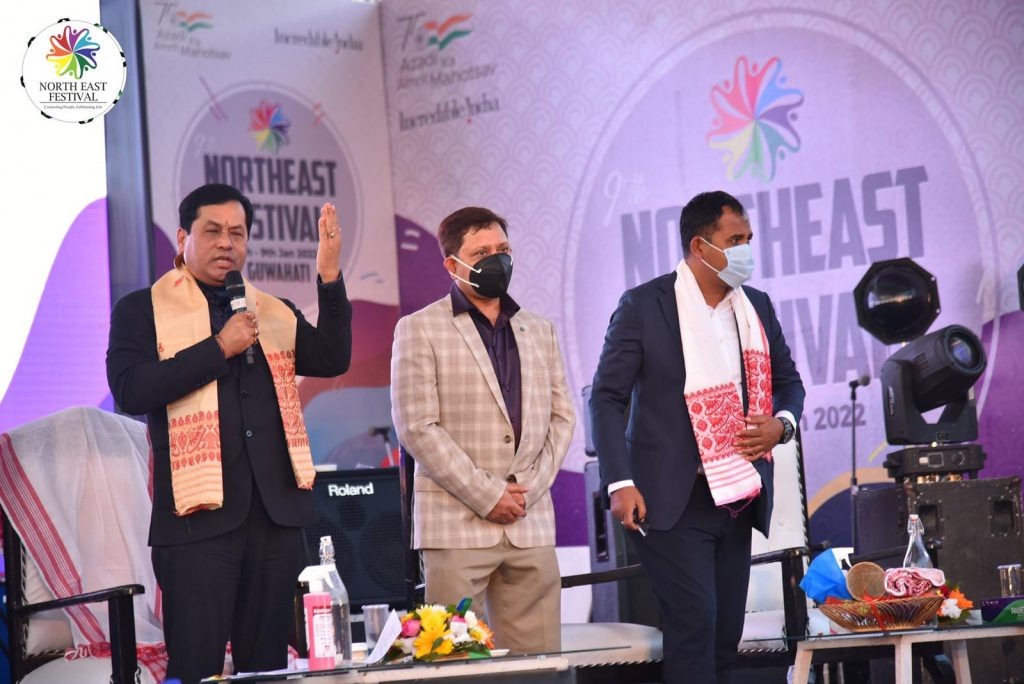 Shifting towards the strategy, each year, we try to be variant with our strategic ideas and get creative to attract new audiences. in every one of our editions. But the basic idea remains constant, to provide a platform where a culturally rich and high potential version of Northeast is forecasted to make it the most sought-after destination.
2. Two consecutive years of operation in Guwahati, how has the shift from Delhi to Guwahati worked out for the festival in terms of reach, market and profits?
In consideration of size or scale, the sponsors were a little less interested in the smaller versions and wanted the festival to be organized in Delhi. In terms of financial closure, it becomes a bit difficult in Guwahati as some of the sponsors and even the exhibitors backed out. Thus, we had to choose a very small-scale location. However, the digital platforms implemented in the Northeast Festival this year eased out a little with a new set of audience base in Guwahati.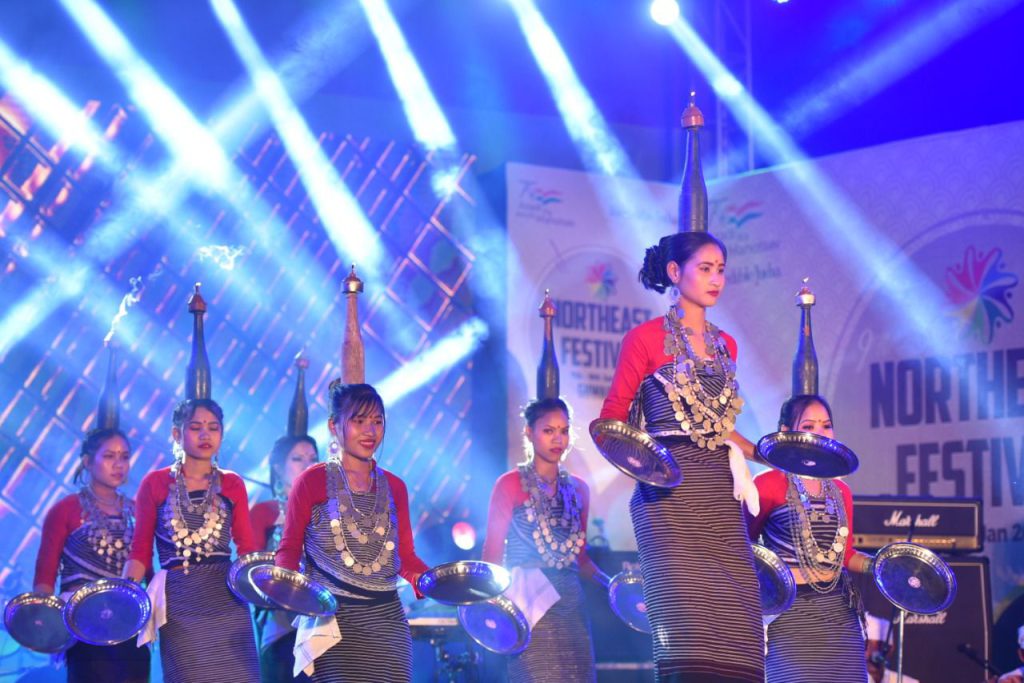 With its major focus on digitization, the online streaming of the Northeast Festival over platforms like Facebook, Youtube, etc., allowed us to connect with audiences from Mumbai, Bangalore, and the entire North Eastern Region, along with Southeast Asia, Bangkok, Egola, America, UK, and US. At present, we managed to gather a bigger digital audience.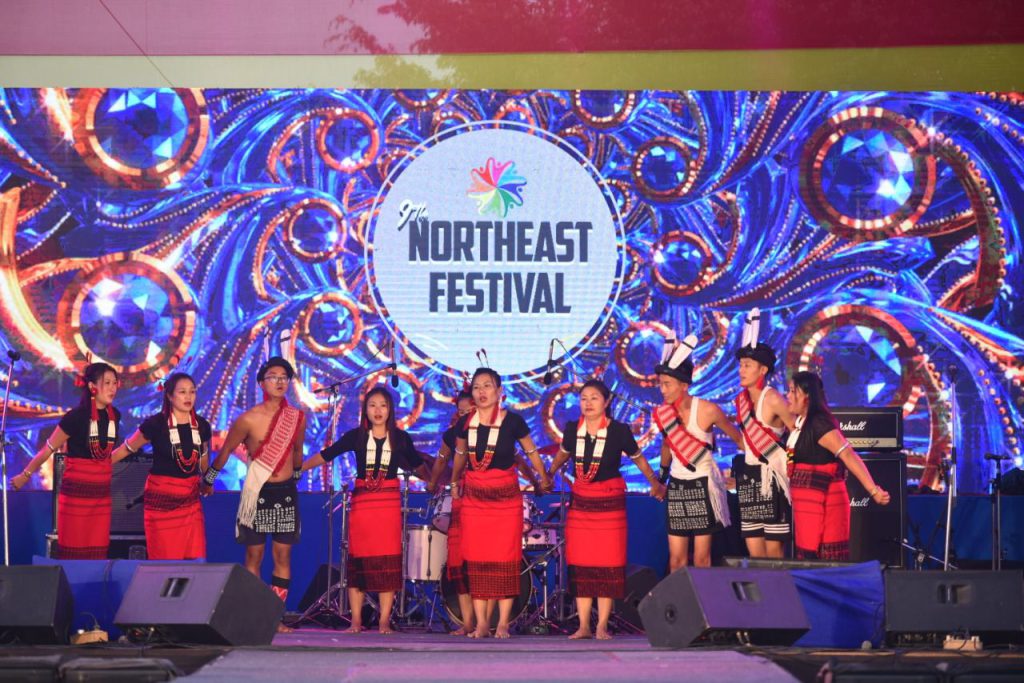 The business meets on tourism that took place, during this time, had a total of 25 attendees in the conference hall of Radisson Blu Hotel, Guwahati and over 300 tour operators got connected digitally, across India, from the places like Chennai, Bangalore, Hyderabad. This huge audience base who connected digitally will further help in creating a business linkage for future events.
However, in terms of profits and the sponsors or exhibitors aspect, we were at a crunch this time.
3. What is the amount invested behind the Northeast Festival each year? How do you count your profits? How was the margin this year?
Northeast Festival is organized by a non-profitable trust. Every year this trust spends an amount of around INR 2 Cr, from where a cost is recovered during every edition of the festival. However, the Northeast Festival being a breaking event, the agenda is not to make profits out of it. Rather, the idea is about creating a profit-based platform for the entrepreneurs, artisans, and weavers connecting from different states of Northeast India, with the other parts of the country and even beyond.
4. You have mentioned several times about the seminars and B2B sessions, Tourism meetings, and platforms for entrepreneurs. What has been the output of these sectors in the last edition?
Northeast festival has witnessed an outstanding output this time. The B2B meet on tourism, MDoNER dialogue and the conclave that took place on river heritage has brought us a greater audience digitally. As mentioned above, we have attracted over 300 tour operators this edition which I believe will help in raising the tourism business in the Northeast further. This was, in fact, the biggest ever tourism meet of Northeast, where the topmost tour operators of India took part.
In the aspect of startup culture, we motivated many of the startup entrepreneurs & investors to be a part of the meet, where a positive perception of the Northeast as an emerging destination for investment was showcased during the chairing of the MDoNER dialogue by DoNER Ministry Shri G.K Reddy.
5. During the virtual discussion on "Make in North-East – DoNER Dialogue" organized to highlight the Northeast as an ideal destination for investments and start-ups under the chairmanship of Union Tourism, Culture, and DoNER minister, G Kishan Reddy, what sort of future advancements were projected? How beneficial has it been proven /will prove for uplifting the economy of Northeast India?
The Northeast Festival always aims to create a positive scenario about this region as an emerging destination, from all aspects, be it tourism or industrial investments.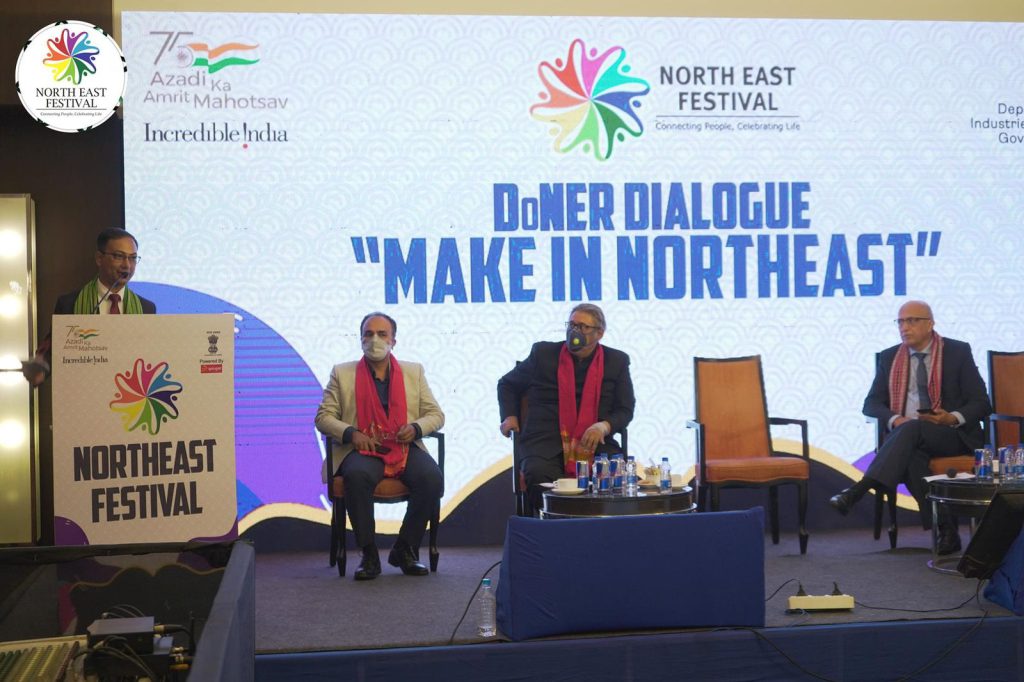 Earlier the perception was that the Northeast is a critical zone. But through the "Make in Northeast – DoNER Dialogue", we tried to showcase how a positive and potential platform has been created with so many investments happening. It was presented by Dr. KK Dwivedi, the Principal Secretary, Industries and Commerce, Govt. of Assam.
We are very sure, that this positive side of the Northeast is going to attract many investors and soon a startup culture will be booming in the Northeast. We are hopeful and certain that the Northeast Festival will soon turn out to be beneficial for them.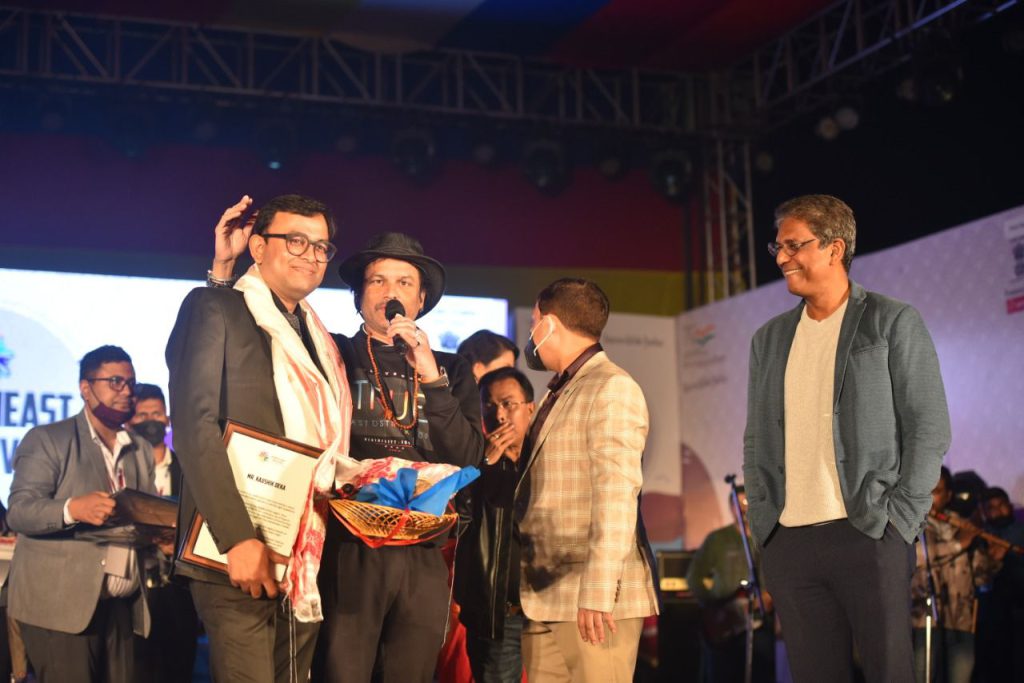 6. Needless to ask, Covid has created extreme barriers to consummating this event. How did you manage to cope with the losses, if any, to be able to emerge out successfully?
As mentioned, we had to reduce the event scaling and as a result, there was a loss in exhibitors and sponsors. But, being a non-profit venture, our main objective was to send across the mentioned message digitally, which was indeed successful.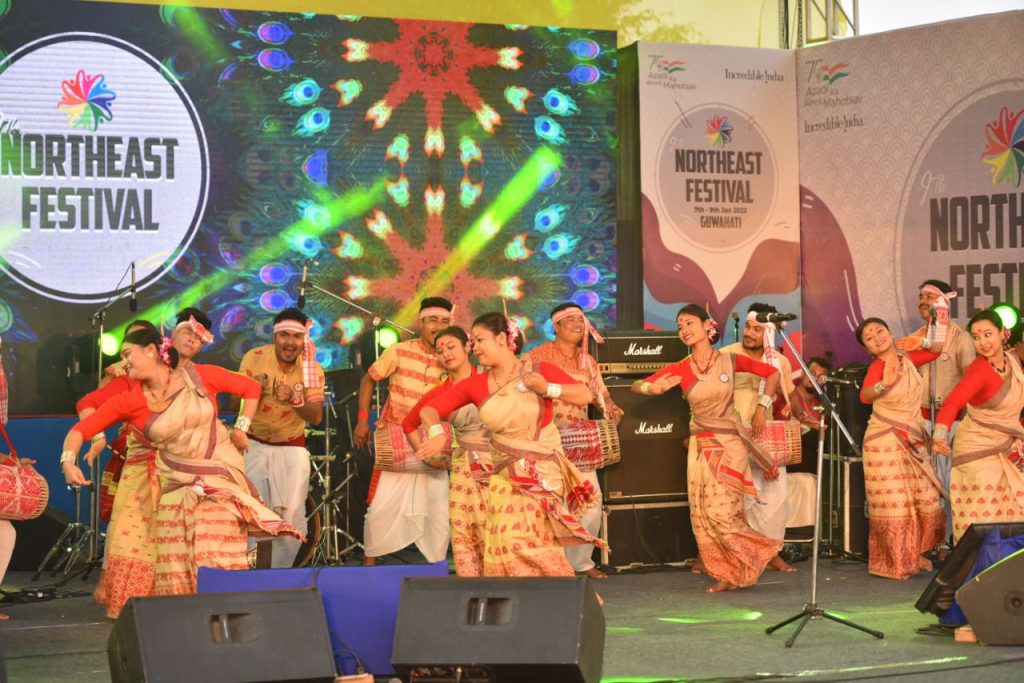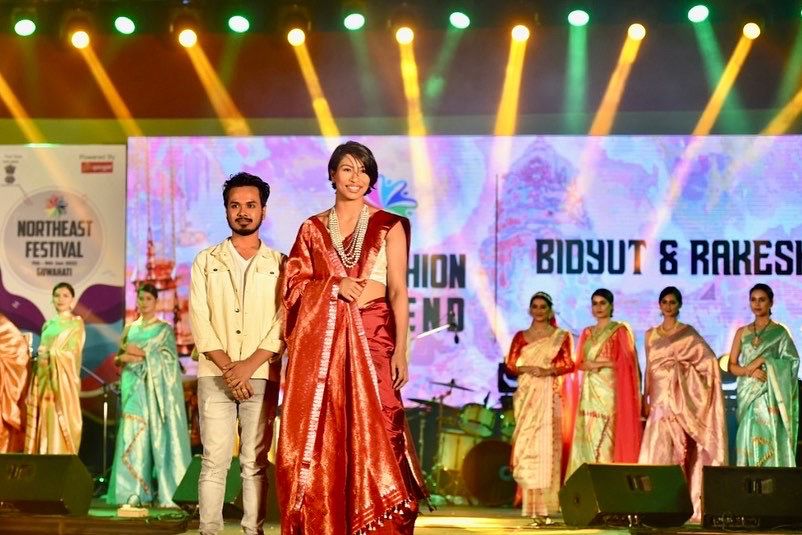 7. What can the people of the Northeast, and across the globe, expect from the next Northeast Festival? Will there be any new addition to the series? 
We are soon coming up with our next edition, this year itself by the month of November. We will be shifting back to Delhi, where we plan to conduct it at the Jawaharlal Nehru Stadium, which has a massive capacity to attract more than 2 lakh visitors. If things fall in place, and everything goes according to plan, we promise to create a bigger buzz this time.