Da" Spatio Robotique Laboratory Private Limited previously known as Defence and Space Robotics Laboratory (DSRL) is making robots that would work alongside humans rather than replace humans altogether.
Founder Arnab Kumar Barman said that the start-up's main purpose is to design robots that can operate in environments that are usually hazardous or fatalistic for humans- the war fields and space.
Speaking to Business Northeast, Barman shared that he believes in constantly innovating and advancing intelligent systems for the democratization of exploration and expansion of mankind's reach and understanding of life and resources on earth and beyond.
About the founder and his first robot
The 28-year-old did his schooling at Little Flower School and his Btech and MBA from Gauhati University.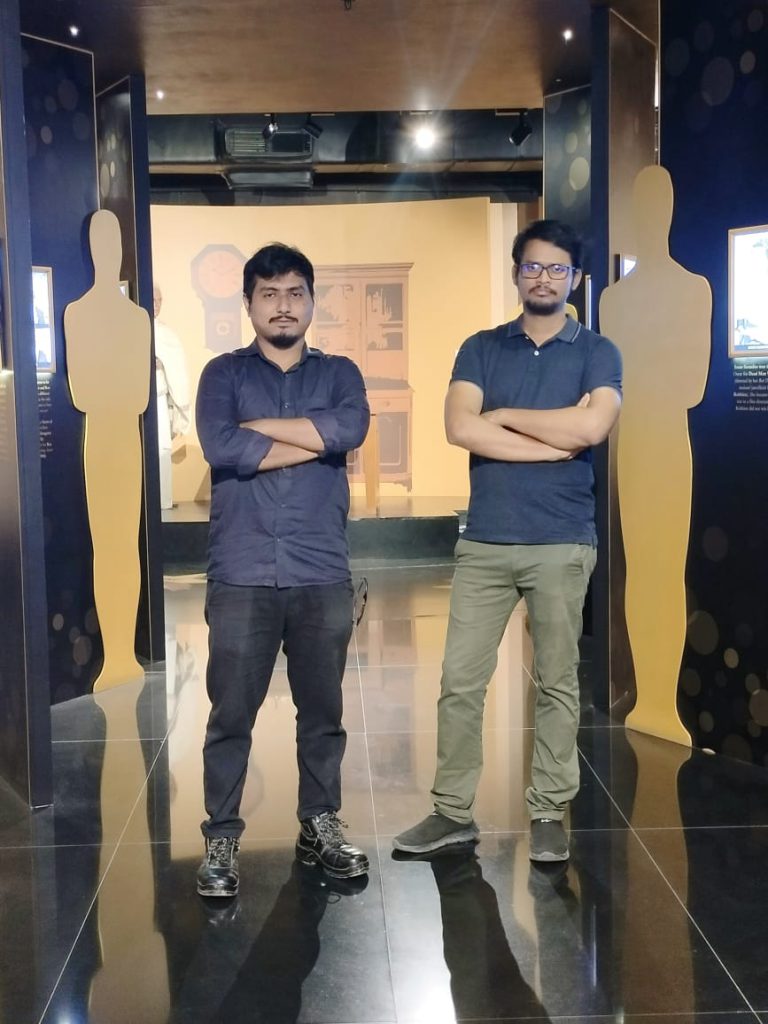 Being interested in technology and robotics from a very young age, Arnab Barman set up his start-up, Da"Spatio Robotique Laboratory Private Limited, in 2016, with the vision that his robots will replace people operating on different terrains and hazardous areas.
DSRL started their journey with a four-legged robot which roughly resembled a dog. It could traverse terrains and even climb rocks. The dog-like robot could be customized according to the need of the mission.
It was made keeping in mind the armed forces like BSF, Navy, Paramilitary and more. "Assam Startup- The Nest has helped me with funding, incubation, media coverage and more as I was in the first cohort," said Barman.
Robots for healthcare
In December 2020, DSRL officially launched their first two robots, Neelkanth and Zapmini. These were made for commercial usage in medical aid and the healthcare sector as a whole.
Neelkanth and Zapmini were designed to kill the deadly COVID-19 virus from any surface, even food, without coming in physical contact and without contaminating the food.
These two commercial products were well received commercially, with Zapmini being retailed at Rs. 12000-14000 and the price of Neelkanth starting from Rs. 4 Lacs. The prices further soared as per customisation.
"We even got orders from the US and Europe, but the lockdown and due to our low producing capacity we couldn't meet the demands, " said Arnab.
DSRL has applied for patents in 2021 and 2022.
Current projects of DSRL
Currently, Arnab and his team are making robots for the PSUs. They have been allotted a lab in IIT Guwahati for the development of the robots.
The team had already made and supplied robots for the Defence. " Our defence robots could be deployed on international borders and extreme terror situations. They are currently on trial in the Warfield on the international border. Apart from using these at the war front, they can be equally helpful in disaster response.
Presently, DSRL has 5 core members and is hiring more employees. Arnab Barman is the Director and CEO of the company, and Kaustabh Kiran Deka is the COO.
Their vision of introducing robots in defence, healthcare, space, agriculture and disaster management and mitigation measures, to work alongside humans, when implemented as envisaged, will be exceptional and monumental.
ALSO READ: CF Moto sports bike enters Northeast market.