India's crude oil imports set a record high in April, as refiners turned to Middle Eastern and Russian energy supplies.
In April, India's seaborne crude oil imports exceeded 4.8 million barrels per day, according to S&P Global Market Intelligence. Russian-origin crudes accounted for 5% of India's total seaborne imports in April for the first time, up from less than 1% in 2021 and Q1 2022.
"India's seaborne crude oil imports topped 4.8 million barrels per day (b/d) in April, the most on record, with increased Mideast and Russian volumes displacing cargoes from further away, such as the United States, Canada, and West Africa," according to an S&P Global analysis.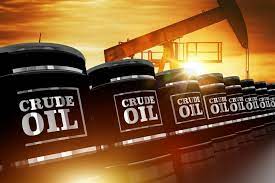 Iraq remained India's major supplier, with flows unchanged at 1.2 million barrels per day (bpd). Arrivals from the Middle East were strong, offsetting quantities from West Africa and the United States.
A strong Brent-Dubai exchange-of-futures-for-swaps (EFS) at the start of the year owing to soaring Brent futures pushed Indian refiners to shift more toward Dubai-pegged crudes from the Middle East. According to S&P Global, the region's crude oil share grew to a record 73 percent in April, up from 69 percent in March and 67 percent in February.
According to the data, about 10 million barrels of crude oil from Russia had been discharged in India this month, including 970,000 barrels of Kazakhstan's CPC Blend. Another 16 boats with 13 million barrels are now on route to India and are scheduled to arrive over the next four weeks. This comprises one shipment of each CPC Blend and Siberian Light, as well as the remainder of Urals.
"A comeback in domestic demand as well as increased oil product exports likely pushed India's crude import volumes," said Yen Ling Song, associate director at S&P Global Market Intelligence. Discounts for Russian-origin cargoes have piqued the interest of refiners, and India has emerged as a key alternative destination for Urals oil that would otherwise have been delivered to European refiners."
"However, higher demand from European end-users for other Atlantic Basin crudes—to substitute Russian cargoes—pushed up these procurement prices, and India has instead turned more to the Middle East in the previous month." "she stated.
According to data from the Ministry of Commerce and Industry, the value of petroleum, crude, and petroleum product imports in April 2022 was $20.18 billion, up from $10.76 billion in the same time previous year.
India's reliance on Russia to satisfy its energy needs has also been the topic of diplomatic discussions, with the US originally pressuring India to avoid purchasing oil from Moscow. India, on the other hand, has maintained that its imports from Russia are minor in comparison to its entire energy import basket and that it will prioritise national interests in meeting its energy needs.
Since Russia invaded Ukraine in February, supply fears have kept global oil prices up. Although Chinese lockdowns and tightening monetary policies have recently knocked on oil prices, supply concerns remain.