Guwahati: Assam Industries, Commerce and Public Enterprises Department organized a three-day Northeast Food Fest starting from March 29 at the Maniram Dewan Trade Centre in Guwahati.
The event, aimed at promoting the cuisines and flavors of Northeast India, was inaugurated by Bimal Borah, Minister of Industries and Commerce and Public Enterprises, and Cultural Affairs for the Government of Assam.
Other notable attendees included Dr. Lakshmanan S. IAS, Secretary to the Government of Assam, Industries, Commerce and P.E. Department; Anita Praveen, Secretary, MoFPI; Manavendra Pratap Singh IAS, Managing Director of AIDC; Kishore Upaddhya, Chairman of Assam Small Industries Development Corporation Limited; D. Praveen, Director of the Ministry of Food Processing Industries for the Government of India; and Oinam Sharan Kumar Singh, Commissioner of Industries and Commerce Department.
The festival, a first-of-its-kind initiative, is a promotional event leading up to the main event, World Food India, scheduled to be held in New Delhi on November 3-5, 2023, at Pragati Maidan.
Bimal Borah, in his speech, emphasized the importance of food for longevity and health. He noted that the Indian government has recently emphasized the importance of food in health, citing the Millet mission initiated by Prime Minister Narendra Modi as an example.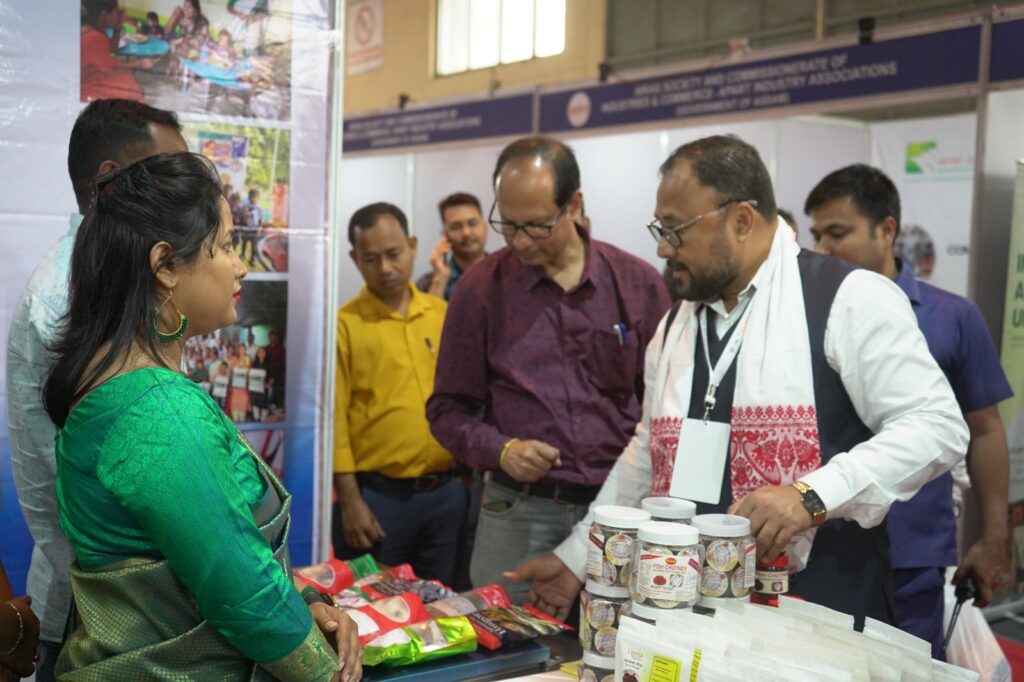 He hoped that in the future, indigenous food from the region would gain exposure in national and international markets through good branding and packaging. He also discussed the link between culture and food habits ingrained in the Namghar culture.
During his speech, Dr. Lakshmanan S., Secretary, Pubilce Enterprise department noted that food processing is a major industry, but in Assam, it is still in its infancy. He expressed his gratitude for the event, stating that it will undoubtedly provide a significant boost to the growth of the food industry. He also praised the Ministry of Food Processing for providing tremendous support and assistance in organizing the regional event.
Manavendra Pratap Singh IAS, Managing Director of AIDC, said that the festival showcased the potential of the Northeastern food processing industry. He noted that the event brought together people from all sectors of the food processing industry, including machinery and crop harvesting. He expected a bright future for the food processing sector in the Northeast, targeting the young population and those interested in the food industry.
Most of the Northeastern states, except Manipur, participated in the event, with a total of 106 stalls and around 700-800 invitees from different sectors. The festival will conclude on March 31.
ALSO READ: Ahead of IPL, Reliance Jio launches broadban plan of Rs 198