NEHHDC meet discusses ways to promote NE handicrafts
Spread the love
Guwahati: The North Eastern Handicrafts and Handlooms Development Corporation Ltd. (NEHHDC) recently organised a maiden stakeholders' meeting to promote the development of the handicrafts sector in the region with a focus on scaling up and export promotion.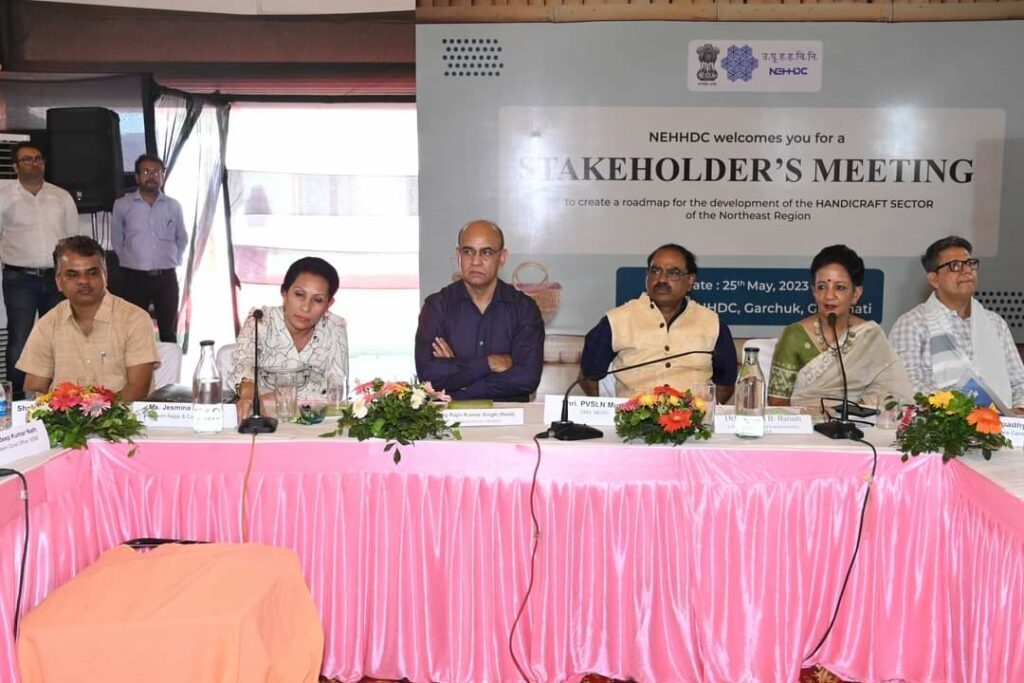 During the meeting, held on May 25, the participants highlighted the challenges faced by the handicrafts sector and engaged in discussions on possible road maps for its growth.
Brig. (Retd.) R.K Singh, the Managing Director of NEHHDC discussed the initiatives undertaken by NEHHDC to bridge the gap between entrepreneurs and artisans in the handicraft sector of the North East region. Dr. Sriparna B. Baruah, Advisor (Livelihood and Entrepreneurship), NEHHDC, also shared her insights on the sector and emphasized the opportunities available for entrepreneurs through collaboration with stakeholders.
Jesmina Zeliang from Heirloom Naga emphasised the need for a design-led movement to boost the export market for handicrafts and suggested that the central government should consider policy changes, such as banning the transportation of raw materials like cane from the North East.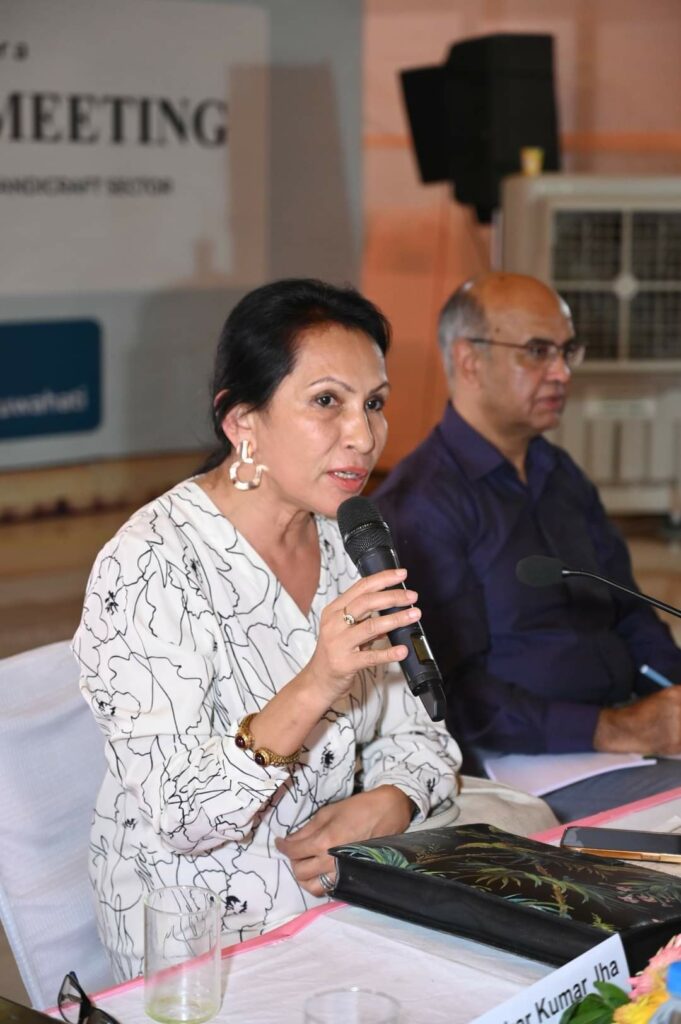 S Bandyopadhyay, Director of Weavers Service Centre East Zone and DC Handicrafts, proposed the creation of flagship pockets or clusters in the region to facilitate integrated efforts. He also discussed technological interventions like computerised card punching machines and CAD-based design transfer to looms. Besides, he stressed the importance of establishing fully functional dye and processing units.
Shankar Kumar Jha, Director, NIFT Shillong, informed the audience about a craft module course offered at NIFT Shillong, where students have the opportunity to interact closely with artisan communities in various craft pockets of India.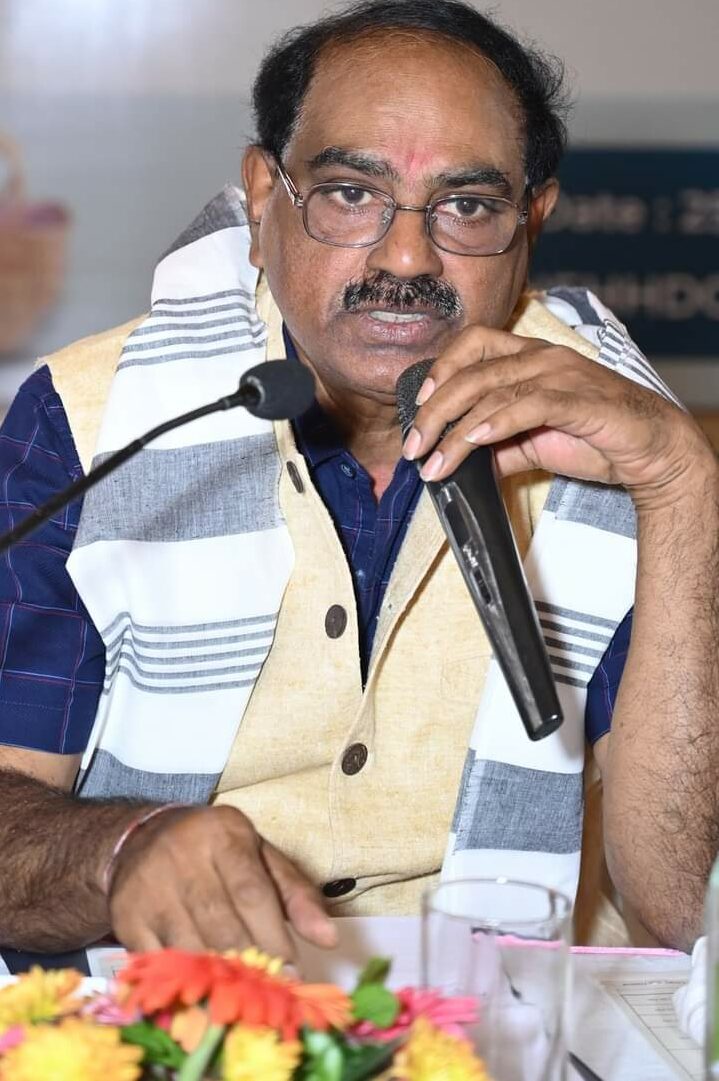 PVSLN Murty, CMD of NEDFi while addressing the entrepreneurs informed about the grants and funding opportunities available through NEDFi and encouraged the entrepreneurs to connect with NEDFi to benefit from the schemes and funds available.
ALSO READ: MIDC chief meets experts in K'taka to get inputs on state's industrial plan